Offensive, foul and inappropriate a sound of hate and violence. Call it what you will, for as long as the terraces are taboo, profanity is here to stay.
Lately it seems I can't get through a match without the commentator apologising to viewers for overheard "industrial language". Indeed, if you tuned in to last week's clash between Atletico Madrid and Chelsea, you might have heard commentator Darren Fletcher admit he's running out of fresh adjectives to describe players' unsavoury diction.Its strange that profanities that signify hate and violence are allowed to be thrown around in tense situations in the beautiful game of football.
Of course, detecting some choice words during a football match is not a new phenomena, nor is it exclusive to the pandemic version of the sport. For as long as there have been pitch side microphones we've accepted that there will be some moments of audible verbal hysteria.
In many cases these moments have become iconic. Who could forget Joe Hart's impassioned lambasting of a ball boy at the World Cup, or Stevie G's battle rousing "this does not fu**ing slip now!" during the 2014 Premier League title run-in
You may argue that these examples aren't that far removed from the day to day speech you're likely to hear anywhere in Britain. Most of the profanity picked up by the mics doesn't appear to be spoken with malicious intent, nor targeted at anyone. They're mostly reactions. So perhaps nothing more needs to, or can be done about the matter.
I don't take issue with the odd expletive here and there, especially when it's uttered unintentionally and in a non-abusive manner. All sound is more pronounced without crowds and, if I'm being totally honest, I quite enjoy hearing the passionate interactions we would otherwise miss out on. The novelty of hearing every shout and cry has not worn off on me yet, and I expect I'll miss the added authenticity the silent stands bring. However, I'm not a parent.
Should they have to grudgingly accept the apologies of the broadcaster and tolerate this new norm? The socially recognised 'anything goes' atmosphere of the local bar is no more, minors watch game with youthful enthusiasm and get to hear sounds of hate and violence coming from their idols. These days impressionable children are so often within earshot. So are these auditory attacks simply another price we're obliged to pay to enjoy the beautiful game during the pandemic?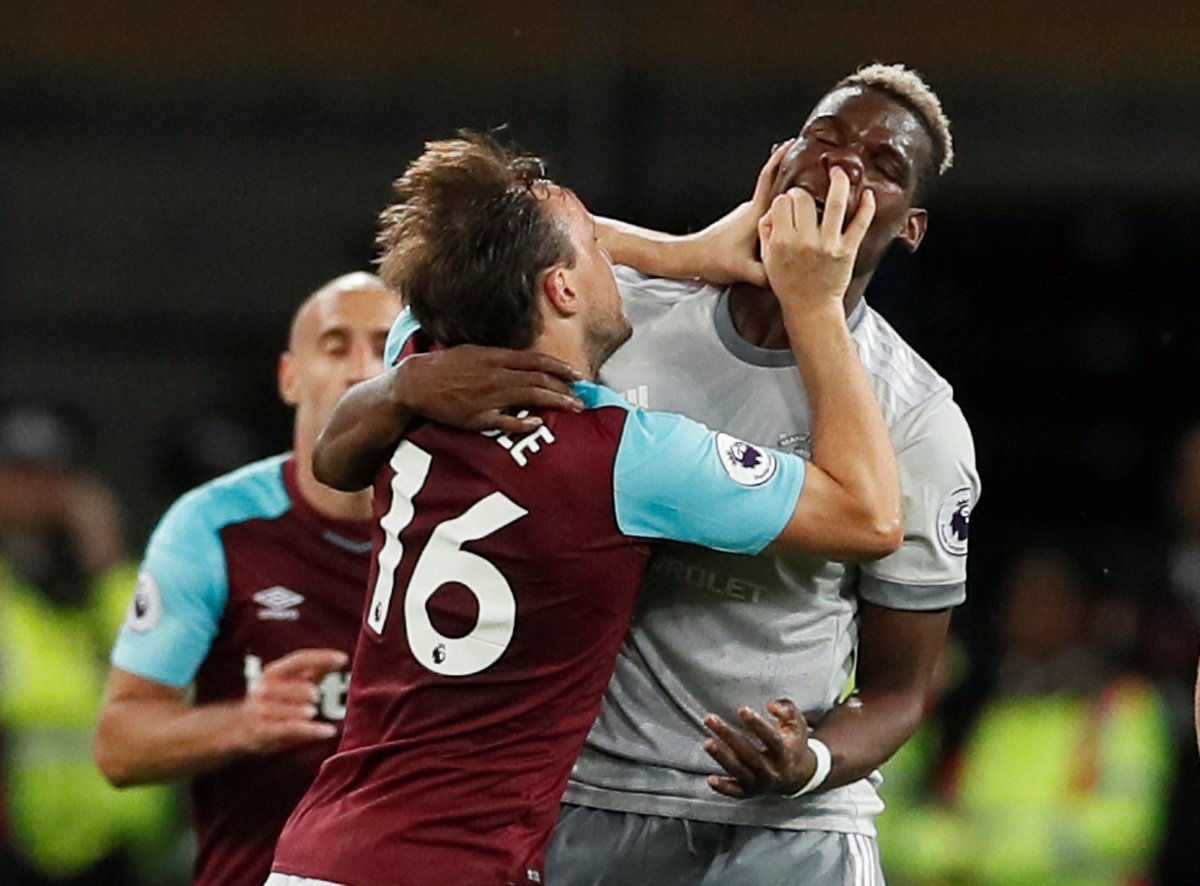 An examination of online forums reveals an increasingly frustrated and vocal minority, disillusioned with a perceived lack of broadcasting controls and preventative measures. One popular football forum user exclaimed, "the players hugging is the least of my concerns at the moment – I'm more worried about the disgusting language being used". Another replied, "whatever happened to the water shed?! The crowd noise isn't available for every match, and even with it, it's not always enough to drown out the cursing. NOT acceptable".
It's not just the viewers that are worried about the impact of hearing every pitch side sound. In June, as we awaited the resumption of the Premier League, Liverpool captain Jordan Henderson stated his concern about foul language being picked up, saying, "I don't want to have to apologise to everybody after every single match, so I need to be careful, especially in the heat of the game".
Love or hate him, Henderson is a fine role model. He's fully aware of the platform afforded to him. He knows the responsibility he has to his club, fans and sponsors. But is it really possible that a footballer could curb his own language?
I certainly hope they never have to. At a time where restraint and repression are at the very core of almost every decision we make, the thought of subduing something as reactive and spontaneous as speech seems like an impossible sanction for players to cope with.
When you feel pain, when you are frustrated, when you're elated, you react. Curbing behaviour would be a long-term fix for, what is hopefully, a short-term problem. We'd lose too much intensity from the game, and, at the very least, negatively impact players.
According to one member of The Rugby Forum, football could, "take a leaf out of Rugby's book and adopt the zero tolerance policy on swearing at refs" – but apply it to the broader aspects of football. A notion that was probably fuelled by the recent two-week suspension of Bristol Bears and England prop Kyle Sinkler, for screaming "are you fu**ing serious?" at referee Karl Dickson.
Really poor form by Kyle Sinckler screaming "Are you Fu**ing serious" at referee Karl Dickson. They are ex teammates but it should have been a yellow card. We berate footballers for similar so we don't want this in rugby and should respect the ref! pic.twitter.com/m4zWaIwIGV

— Andy Goode (@AndyGoode10) January 9, 2021
Profanity is already a punishable offence under Law 12 of the International Football Association Board's (IFAB) Laws of the Game, if a player "is guilty of using offensive, insulting or abusive language and/or gestures". Hate and violence ,especially profanities are looked down upon in rugby.
One would envisage that most punishments for an offence of this nature would be handed out retrospectively. Could the FA really be to trusted to effectively adopt such a system, given the convoluted mess of a process they created to punish diving and the deception of match officials?
An extreme route to consider I'd agree, but the penalisation of similarly unwanted behaviours is not without precedent.
https://www.youtube.com/watch?v=ss27VwpRy4s
Cast your mind back to 2007 and the law change which made it an offence to remove the shirt in celebration. There was a rather prolonged period of players receiving cautions in the aftermath, and to this day, players caught up in the emotion of the moment forget the repercussions. Nevertheless, behaviours have been altered before, so perhaps there is a modicum of hope in doing so again. I won't be holding my breath.
So why aren't broadcasters doing more to stop these sounds of hate and violence from reaching their audience? Surely the onus is on them to find a solution? On a fundamental level – if there isn't any crowd noise in football, something will be overheard and the complaints will flood in. So why do they persist with the same format?
In the broadcasters' defence, they are constantly on their guard against profanity and can only do so much to reduce the audibility of distasteful language, even with artificial noise. Sound may be mixed, microphones can be briefly muted, artificial sound levels can be boosted, but there is no real substitute for the muffling power of a packed house. The sound of hate and violence echoes in empty stadiums.
Broadcasting chiefs had foreseen this issue, but probably hadn't expected the flow of complaints to continue so far beyond the transitional period. We can only assume that, at least at the request of their respective PR departments, they have taken all the steps possible to minimise the frequency and volume of complaints.
An industry colleague of mine suggested that there are two remaining avenues open to broadcasters. The first, is adding a delay to live coverage in order to manually censor expletives. A preposterous proposition for a variety of reasons we don't need to discuss.
Then there is the nuclear option – have no authentic sounds whatsoever. Live commentary would be retained, but all other sound would be artificially generated. This option seems a disproportionately large sacrifice to make, considering both the issue at hand and the changes to the game thus far.
With the technical limitations of the broadcaster taken into account, we might then look to the Office of Communications (Ofcom), the regulatory body in charge of broadcast standards, to enforce a more rigid set of guidelines upon the industry.
A review of recently published Ofcom data makes for alarming reading. Their weekly broadcast reports show, since the beginning of the pandemic, a high frequency of complaints during live football broadcasts.
On 17 June, with the return of the Premier League, the Sky Sports Main Event channel received 21 complaints about foul language. This trend continued over the following months. In September, Sky Sports Football's live coverage of Coventry vs QPR received 19 complaints. Then in October, language overheard during the Premier League Live show garnered a whopping 69 complaints.
The public's reaction to the recent chorus of profanities stands in sharp contrast to research published by Ofcom in April 2020. Their study found that complaints regarding on-air swearing had halved over the preceding five years, and concluded that modern British audiences were more forgiving of moderate cursing.

Source: Ofcom.org.uk
While the research confirmed an acceptance that, ultimately, adults decide which content they consume, it also identified a tangible undercurrent of unease at what children might unwittingly encounter.
Children are at the very core of this discussion and Ofcom have a duty of care to protect them from harmful or inappropriate material. Currently they're failing to do so. The communications regulator's greatest tool in defence of children has been the watershed, but it does little to insulate them against this latest threat. It truly is an onerous task. So at what point do Ofcom have to draw a line and initiate change?
To a large extent, Ofcom are damned if they do and damned if they don't. If they demand and enforce a system that will guarantee no swearing, fans won't appreciate it. We certainly don't want any further dilution of the match day experience. I shudder to think about an all-artificial match.
Say whatever you will about the services of Sky or BT, all things considered, they've done a fine job of providing us with an experience that is an acceptable imitation of the real deal. The sound of Hate and violence has become a minor flaw that can be ignored seemingly.
I prefaced this discussion by wondering if anything can, or needs to be done. I have arrived at few if any viable solutions, but I'm certainly more sympathetic to the impact it's been having on families during lock down.
We can all agree that an instant apology goes a long way in ameliorating an on-air situation, but the longer the pandemic rolls on, the less understanding parents will become. As for the commentators, well, with no end to the silence to be heard, Mr Fletcher might want to keep the thesaurus close at hand.
On a side note what was good too see were the comments last year made by Mason Mount, who warned his teammates against swearing in empty stadiums and was quoted saying last year "We will have to be careful with the way we communicate on the pitch, whether that's telling players where to go or what to do on the ball and things like that. Overall I think it will be fine, but we may have to just be careful not to use any bad language!".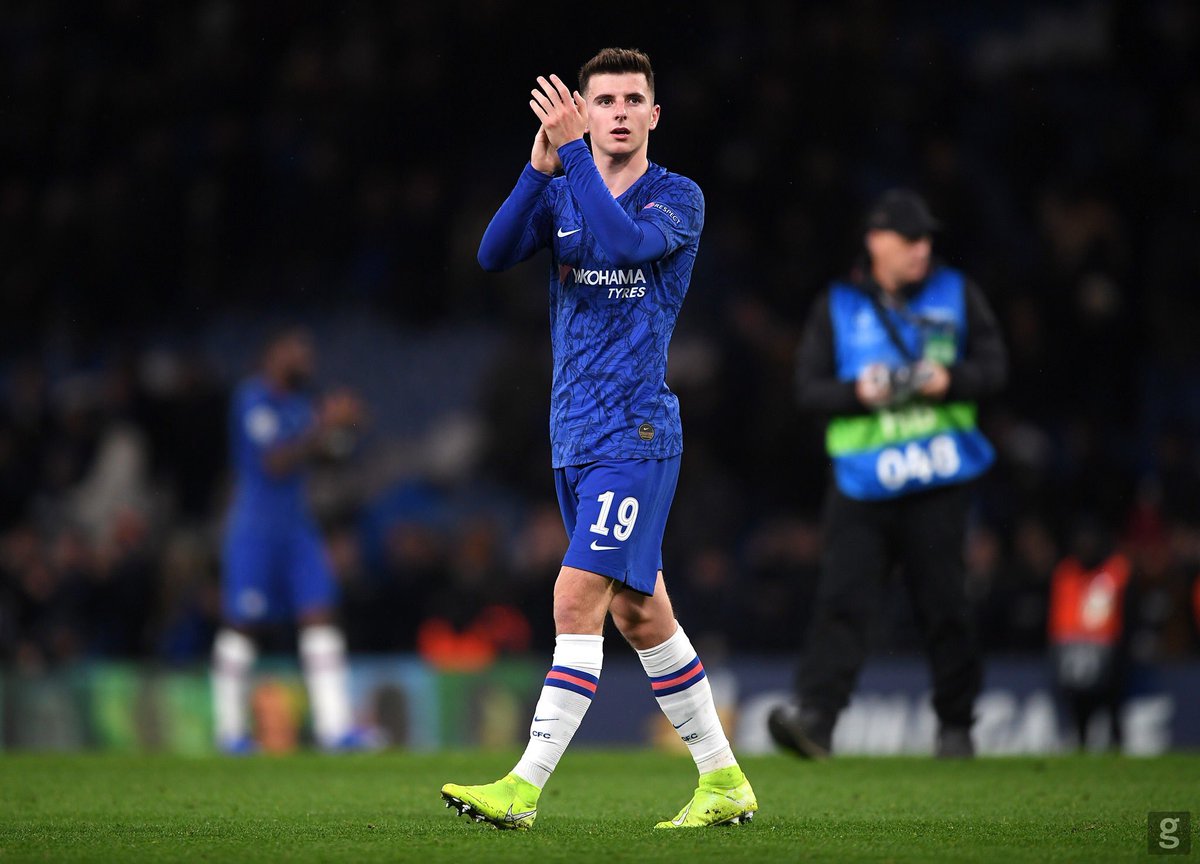 A beautiful step taken by the Chelsea youngster, we must say.