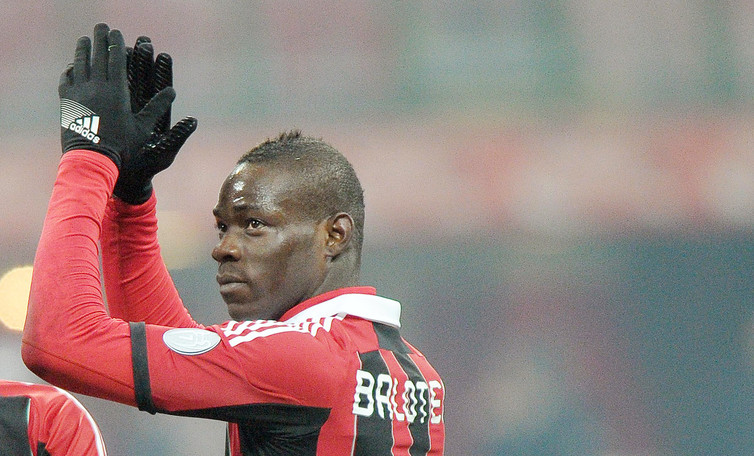 The domestic football season has already started in both France and England, with Germany, Italy and Spain's leagues following hot on their heels. As each league kicks off, the competition over which is the biggest does too. Some commentators are claiming European football is now dominated by a "big three" of England, Germany and Spain instead of the traditional "big five" that also includes France and Italy. Others go further, saying it's simply England vs Spain now.
So, which country has the biggest league in Europe? Taking into account how well they've done on the pitch, as well as the strength of their supporters and the money they turn over, there's no obvious winner.
Trophies
In playing terms, the UEFA Champions League, European football's highest honour, has been overwhelmingly claimed by Spanish teams in recent years. Spanish teams have won it four times and English three in the last ten.
Meanwhile, the Premier League has contributed 40% of the finalists during this time, 25% of the teams have been Spanish, 20% have been German, and 15% have been Italian.

In the Europa League, Europe's second trophy, Spain has again dominated by providing five of the last ten winners. Otherwise, apart from England, with one winner, none of the supposed "big five" has made any impact on the competition. Plus, while Spain has contributed 35% and England 15% of the finalists, only one German team has made the final (and none from either France or Italy has done so).
It is therefore no great surprise that in UEFA's European top 20 club rankings, Spanish teams hold the top two positions: Real Madrid and Barcelona with 143.328 and 131.328 points respectively. In total, there are four Spanish teams in the top 20 with Atletico Madrid (7th place) and Valencia (8th place) being the others. Bayern Munich come in third (128.083 points) and Chelsea of the Premier League appear in fourth place (122.721).
The highest French club to appear is PSG in 13th place (81.650), while the only Italian club in the table is AC Milan in 14th place (79.602).

According to the UEFA figures 25% of Europe's best teams are English, 20% are Spanish, 15% are German, 10% are French and only 5% are Italian. In terms of cumulative points scores too, Spanish clubs still top the table with 470.312 points, followed by England with 457.735, Germany 307.249, France 151.3 and Italy 79.602.
Crowds
While Spain would appear to come out ahead in playing terms, it is in the grandstands of Europe that clubs from other countries start to make their mark. Throughout 2013, the Bundesliga averaged an attendance of 42,624 fans per game; the Premier League averaged 37,659; La Liga 28,249; Serie A 23,300; and Ligue 1 19,240.


During the same period, Germany's Borussia Dortmund topped the list of highest home attendances, averaging 80,520 per home game. They were joined by seven other German teams in the top 20 list of highest average home attendances, giving the Bundesliga a 40% share of the list. The Premier League's Manchester United averaged 75,530 fans, taking second place in the attendance league.
Overall, 25% of the clubs in the top 20 for attendance figures were English. Predictably, Barcelona and Real Madrid drew large average home crowds of 71,120 and 69,988 respectively, although they were the only two Spanish clubs in the top 20. Italy's only club on the list was Inter Milan, with an average attendance figure of 46,551. No French clubs made the list.
Money
But if Germany wins the crowds and Spain wins the trophies, then surely it is Premier League clubs that win the race for money. For several decades, English football has dominated the sport's commercial economy, and this position has been reinforced over the last decade.
The revenues of Premier League clubs were €2.9 billion in 2012, compared to €1.9 billion for Bundesliga clubs, €1.8 billion for La Liga clubs, €1.6 billion for Serie A clubs and €1.1 billion for Ligue 1 clubs.


That said, since 2004 the Premier League's position has come under threat, with its total share of European revenues falling from 34.7% to 31.5%. Even so, Premier League clubs still occupied six of the top 20 places in Deloitte's Annual Money League report. German clubs took four places, Italian clubs also four, Spanish clubs three and French clubs just one place.
The strength of the Premier League's commercial performance is reflected in both television viewing figures and the value of broadcasting contracts secured by each of the "big five" leagues. Each live Premier League game can have a global audience of more than 12m people, which greatly exceeds viewership of Italy's Serie A (4.5m), Spain's La Liga (2.2m), and Germany's Bundesliga (2m).
This popularity is reflected in the sums paid for domestic TV contracts: the Premier League's £3 billion again dwarfing the Serie A (£721m), Ligue 1 (£581m), La Liga (£511m) and Bundesliga (£417.4m) deals.
Despite the Premier League's apparent commercial dominance, in many of the league tables of financial value, La Liga's biggest teams still perform well. In Forbes' latest annual report on the world's most valuable sports franchises, Real Madrid with a value of US$3.44 billion and Barcelona with a value of US$3.2 billion occupy first and second spot. Manchester United is third with a value of US$2.81 billion and Bayern Munich is in seventh place with a value of US$1.85 billion.
In Forbes' list of the top 20 most valuable football clubs in the world, the top four are as above. Though there are no further Spanish clubs on the list, Real and Barca have a cumulative value of US$6.64 billion. In total, there are six English clubs with a total value of US$7 billion on the list, five Italian clubs with a total value of US$2.8 billion, four German clubs with a total value of US$3.4 billion, and one French club with a total value of $0.42 billion.
In the balance
What the figures reveal is that England, Germany or Spain could all stake a claim to be the biggest league in Europe.
France's Ligue 1, PSG aside, has a long way to go before it can claim to be up at the top of the list. In both playing and commercial terms, the league lacks depth and quality of performance.
Despite a multitude of problems, Italy's Serie A is just about hanging on to its place at the top of the European game. History, heritage and technical ability are helping to sustain the league and its clubs, but Italy is in real danger of significantly falling behind the others.
As for Spain, the case is irresistible: by any measure La Liga has two of the very best teams in the world. But the dominance of Real and Barca masks some deep-seated problems in Spanish domestic football.
And then we have the English Premier League: a commercial behemoth with strength in depth, but with its historically accumulated advantages beginning to come under threat from its rivals.
Finally, the Bundesliga: strong on the field and off it, but without being at the very top of European football, and susceptible to domination by a single team.
So there is no clear cut winner in the race for the title of "Europe's Biggest League". At least three of them have a strong argument to be awarded the title. As Europe's various seasons unfold, the promise is therefore of a pulsating battle ahead.
(THE AUTHOR, SIMON CHADWICK, IS A PROFESSOR OF SPORT BUSINESS STRATEGY, COVENTRY UNIVERSITY. THIS ARTICLE WAS ORIGINALLY PUBLISHED IN
THE CONVERSATION
.)