He might be a journeyman throughout his career, featuring for 14 clubs, but Gianluca Lapadula still remainS the hope for Peru in the ongoing Copa America in Brazil. They have reached the semi-finals after defeating Paraguay on penalties and continue on the dream run, which can be halted at any time.
Although his performances in the early days of his career might have been the reason for him not making it big in the upper echelons of European football, Lapadula has taken his time to settle in the Italian first division eventually and has turned into an inspiration in Peru for those who look to make it big in their careers.
EARLY LIFE
Born in Turin, Piedmont, Lapadula started his career as a striker in the youth system of Italian giants Juventus at an age of six and had stayed in the academy until his release in 2004, as he was not performing well in school.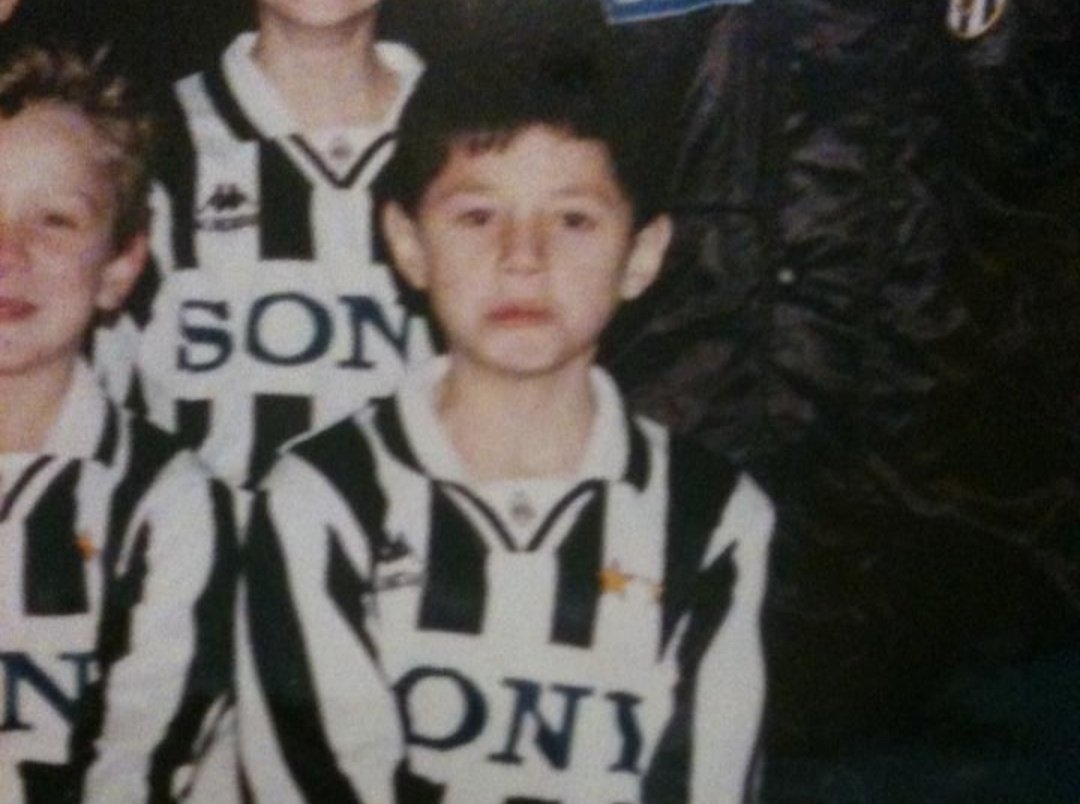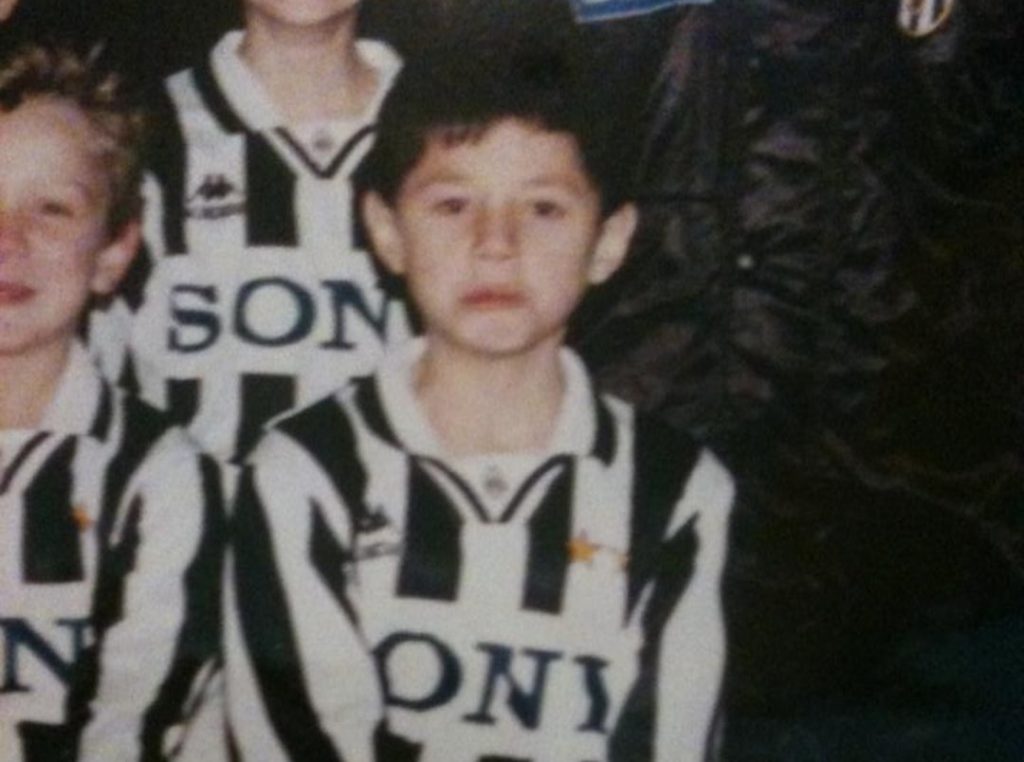 Lapadula in the Juventus academy. (Image Courtesy: Bruno Ortiz Jaime / Twitter)
He moved to Collegno Paradiso and stayed there for three years before making his first senior appearance at Serie C club Pro Vercelli.
ITALIAN TIMES
After his debut with Pro Vercelli in 2007, Lapadula played for regional club Ivrea for a season but surprisingly was signed by top-flight club Parma in 2009 and went on to star for their youth side for a season.
Subsequently, he was loaned to three different clubs in the next three years and finished the 2011-12 season with club San Marino, scoring 24 goals in 35 appearances. This made third division club Cesena enter a co-ownership with Parma for the services of Lapadula, but this co-ownership stayed for only one season as Lapadula returned to Parma in 2013.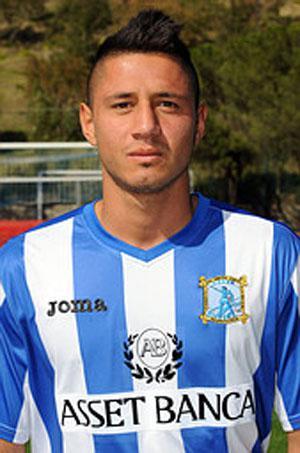 Lapadula for club San Marino. (Image Courtesy: Lega Pro / Website)
For the first time in his career, Lapadula moved abroad to feature for Slovenian club ND Gorica where he finally started to find his feet as he scored 11 goals in 28 appearances, helping the club achieve a respectable position in the league.
He returned to Italy to go on another loan, this time to Serie C club Teramo, and helped them achieve promotion to Serie B after scoring 21 goals in 38 games. However, the club were denied the promotion due to a match-fixing scandal but that did not deter the Peruvian as he made his move to Pescara in 2015.
BREAKTHROUGH AND PRESENT
After his impressive performances with Teramo, second division club Pescara snapped up Lapadula on the free transfer and gave him a four-year contract. He went on to star in the 2015-16 season as he shook the Italian footballing world by scoring 30 goals in the 43 appearances for the Dolphins and earned himself a move to capital club Milan.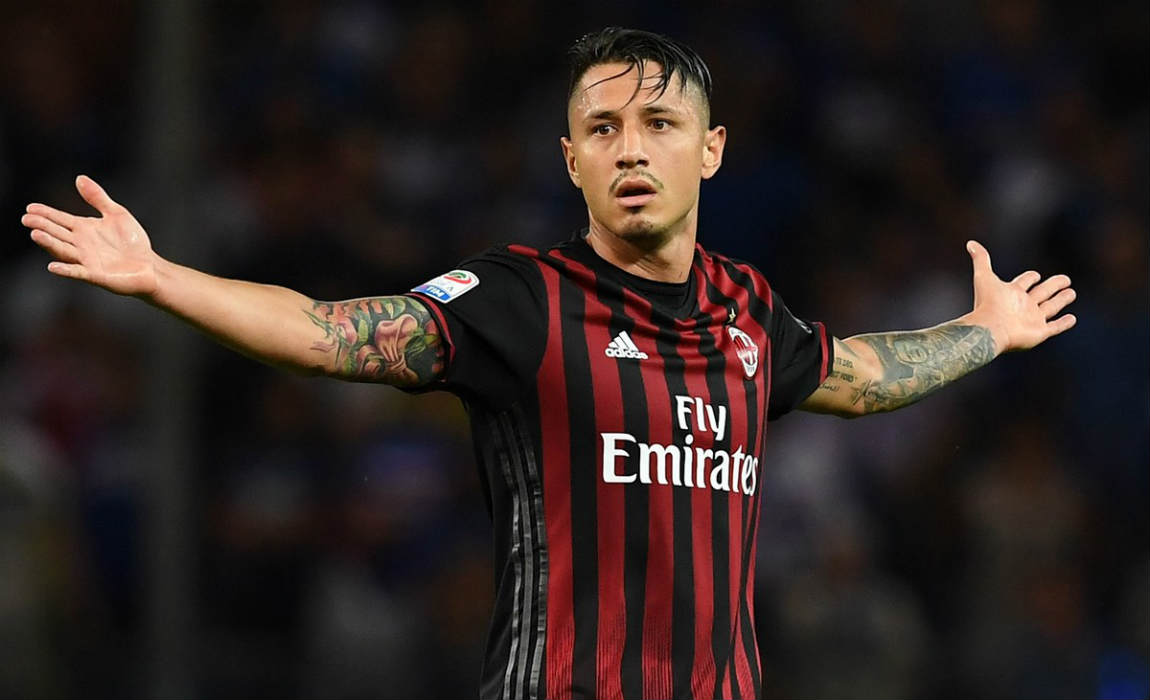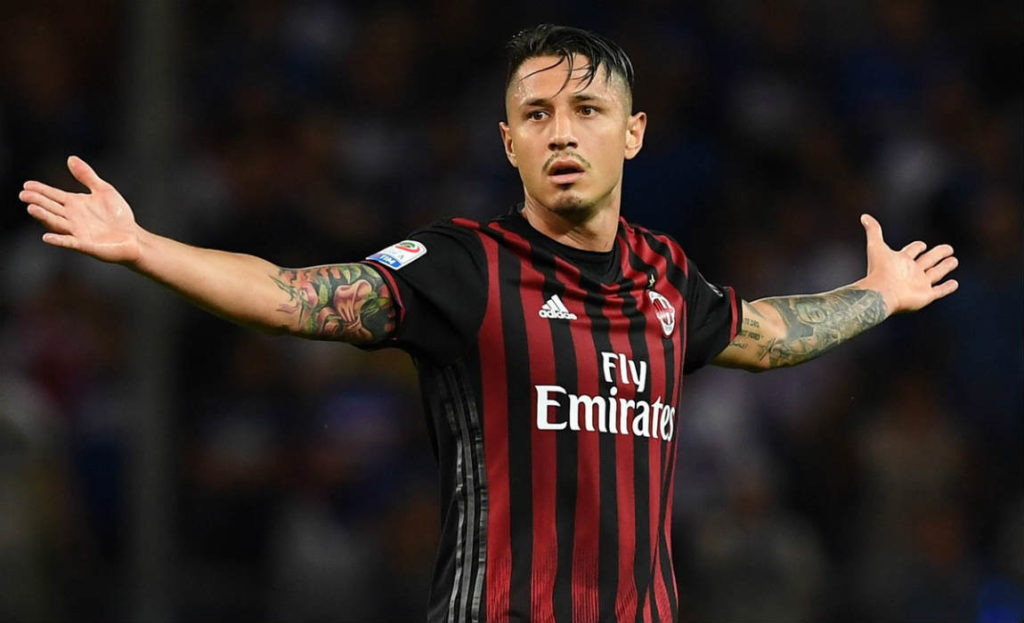 Lapadula playing for Milan. (Image Courtesy: AC Milan / Website)
In June 2016, Lapadula joined AC Milan for a reported €9 million and featured 29 times for the Rossoneri, scoring 8 goals in the process. A year later, however, he moved to Genoa on a loan with an obligation to make the deal permanent for €13 million, becoming the most expensive signing in Genoa's history.
After two seasons at the Griffone, Lapadula was loaned to newcomers Lecce for the 2019-20 season where he scored 11 goals in 25 appearances and subsequently moved to his present club Benevento on a three-year deal.
📣 BENVENUTO GIANLUCA💥

🙌🏻 #BENVENUTOLAPADULA #LAPAGOL #ForzaStrega #BeneventoCalcio

🗞 Leggi il comunicato sul nostro sito ufficiale
👉🏻 https://t.co/51Td7WzzDv pic.twitter.com/7GMFpT94dG

— Benevento Calcio (@bncalcio) September 2, 2020
In 2020-21, Lapadula had only scored eight goals in 37 appearances and couldn't help the club move out from the relegation spots and eventually got relegated finishing 18th in the league.
PLAYING STYLE
Although he stands at only around 178cm, Lapadula is a dynamic centre-forward who can play anywhere on the pitch. Such is his versatility that he can feature on either wing, as a second striker or even drop even deeper and be an attacking midfielder, purely due to his strong technical qualities.
But Lapadula's best quality is his ability to score with either foot who has an eye for a goal and can finish with supreme accuracy. He is a physical specimen too as he holds off defenders who are taller than him and this stems from his elite temperament.
LAPADULA AND PERU
Due to his family heritage, Lapadula was eligible to represent Italy or Peru internationally and had received a call-up from the Blanquirroja in 2016 for the Copa America Centenario which he did not accept as he was still unsure about which country to represent.
A few months later, he got a call-up to the Italian first team to replace an injured Manolo Gabbiadini for a match against Liechtenstein in the 2018 FIFA World Cup Qualification. However, he did not feature in the match and was left out of the squad subsequently.
Finally, Lapadula got a second call-up from Peru and this time he did not hesitate in accepting the invitation from manager Ricardo Gareca to feature in the 2022 FIFA World Cup Qualification tournament.
After his debut in November 2020, Lapadula has gone onto represent Peru another eight times including five appearances in the ongoing Copa America 2021. Starting as the lone striker in Gareca's 4-2-3-1, Lapadula has gone on to score two goals and rack up another assist in the five games in the Copa, including one in the quarter-finals against Paraguay, and has become one of the most important players of this squad.
Peru might well be the underdog in the semi-finals but if they go on to do the impossible, Lapadula is certain to be at the heart of it.