Real Madrid and Barcelona have always boasted the biggest names in world football. Their tenacity to acquiring players, breaking all sorts of financial barriers have been out of competition rather than necessity. To never be lesser than their rivals, not even in outlandish spending.
As a result of this, the top talents of the game have always been linked to a move to either outfit at least once in their careers. The scandalous nature of these transfers and their potential rumours have almost always made headlines.
RED AND BLUE
Although there have been many names that played for both these clubs, none is more derogatory than the name Luis Figo. Regarded as one of the best to play the beautiful game, Luis Figo took his career a step further when he joined Barcelona in 1995. Five seasons and 172 appearances for the club, registering 30 goals, he was adored by the Barcelona fans. The Catalan were proud of their Portuguese winger who showed exceptional skill and determination.
Figo's public show of affection for the club only upped the ante. He even dyed his hair in Barcelona colours, red and blue, in 1998 after Barcelona's Copa Del Rey exploits. His attitude gained popularity among his teammates and everyone relied on his ability to win them matches. Pass the ball to Figo, it was their motto! Figo himself once said, his colours are forever red and blue!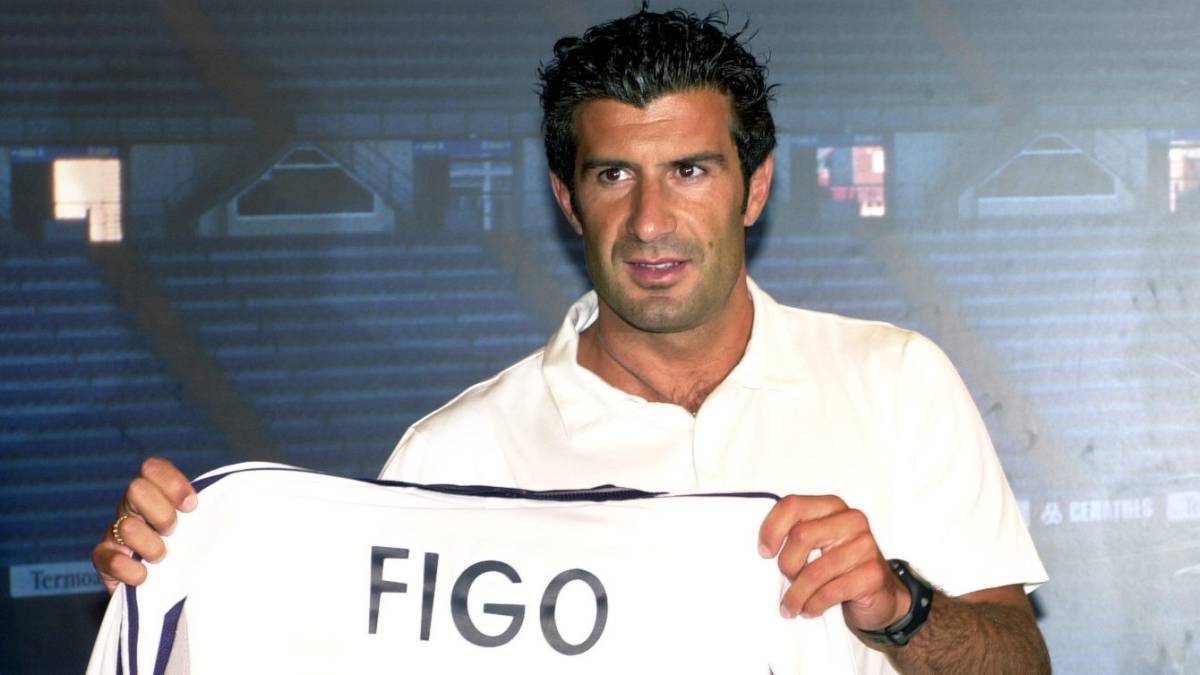 STROKE OF GENIUS, BUT ILLEGAL
24 July 2000, Real Madrid announce the acquisition of Luis Figo. Bombshell? Yes, the world was shaken, Barcelona fans devastated, even some of the Madridistas couldn't grasp the absurdness of the news that circulated on the day.
Luis Figo was done by his own agent. Figo denies agreeing to any move to the Spanish capital. Jose Veiga, Figo's agent, was offered a contract by the to be Los Blancos president Florentino Perez. A contract that suggested Luis Figo would move to Real Madrid if Perez was to be elected President. If he doesn't agree to the move, Figo would have to pay a penalty of more than 30 million euros.
'Galactico' signing… 🛸#OnThisDay 2⃣0⃣ years ago, @LuisFigo was presented at @realmadriden! 🇵🇹✍️💜#LaLigaHistory pic.twitter.com/9GApDrKcrG

— LaLiga English (@LaLigaEN) July 24, 2020
It is still unclear as to whether Figo understood the deal that was taking place between his agent and Perez, but that was of no significance to the Barcelona supporters. Perez was not backed to win the elections that year and so had to come up with a masterstroke to turn the tide. He promised to bring in Luis Figo to the club, failure to which, he would pay the membership fees of all the 80,000+ members the following year.
It was Viega's intention to use the contract by Perez to convince the Barcelona board to offer the star man a better contract. However, none of the candidates for the Barcelona Presidency was able to better Perez's offer as they weren't sure of the outcome of their elections.
An illegal and unethical move by Perez not only granted him the Presidential seat but also brought with it their rivals prized possession. Viega nor Figo would have ever imagined in their faintest dreams that Florentino Perez would win the elections.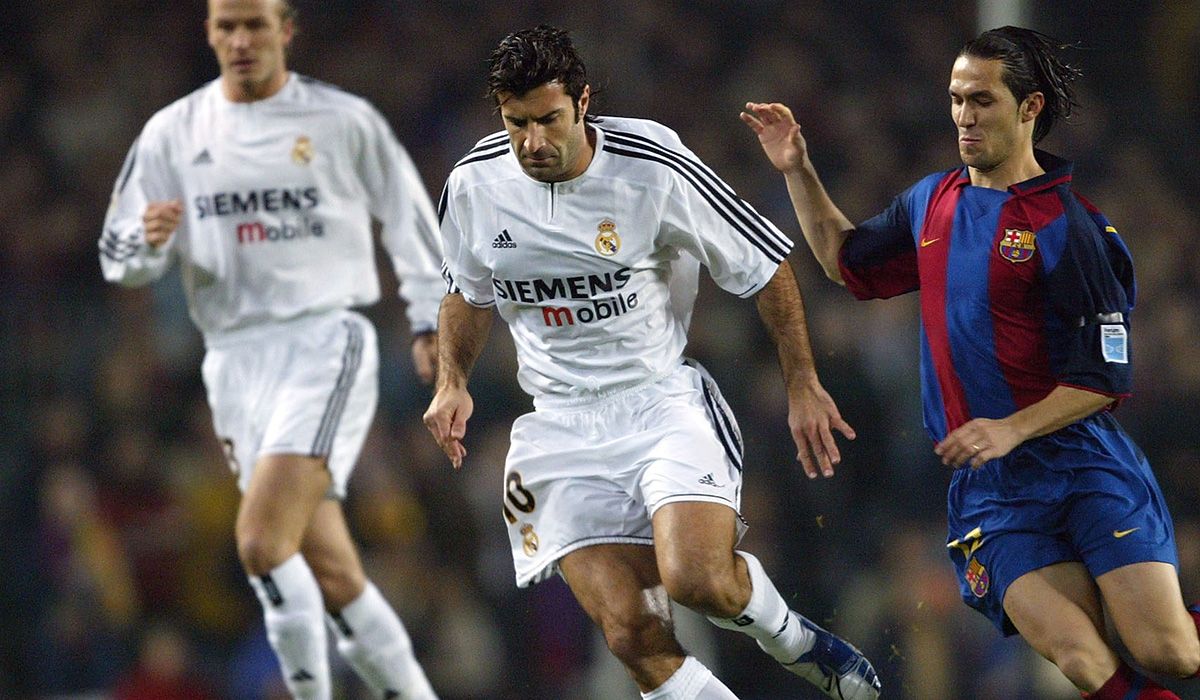 "DIE FIGO"
Figo wasn't adored by the Madrid fans nor its club hierarchy. However, Madrid wanted him, just to show that they can if they wanted to! Stealing their star man was nothing but an act of power for Real Madrid. Unlike Luis Enrique who moved to Barcelona from Madrid on his own accord, Figo was almost forced to do so. Figo even begged Gaspert, the new Barcelona president to somehow null the contract with Perez. The new Catalan President was powerless!
Figo soon started to enter the green, only this time in Madrid's white. He was crowned the Ballon d'Or that year, but in Santiago Bernabeau, for his efforts in Camp Nou, deeply hurting the sentiments of Barcelona fans once again.
His return to Camp Nou in white was greeted with flying beer bottles and cuss words. He even visibly shut his ears after being hurled by abuses from the Catalan fans. The usual corner taker, avoided the touchline altogether fearing the fans he once adored.
📸 — On this day 20 years ago, Luis Figo played at the Camp Nou for the first time back as a Madrid player. What happened later was history. pic.twitter.com/qoSE3cDqJH

— Barça Universal (@BarcaUniversal) October 22, 2020
His second return almost two years later was no walk in the park either. By then, he was regarded as a Galactico. In fact, he was the first Galactico, the first major big-name signing that Perez sanctioned. "Die Figo" only got stronger and objects kept pouring down from the stands.
"I remember before Figo arrived in Barcelona, I faced him in a match against Sporting Lisbon," Sanchis told Bleacher Report. "He was very young, like 18 or 19, and nobody knew him. He came to the Bernabeu and he gave us a 'bano,' a thrashing. I said, 'Who is this guy?' All by himself, he drove us crazy, dribbling us. He was a tremendous player, a crack." – Manolo Sanchis ( former Real Madrid captain)
The story of Luis Figo will live on forever, a hero or not, the Portuguese winger was in a league of his own.