How the mighty have fallen! From being the apple of the eye of Florentino Perez at Real Madrid, James Rodriguez is now on to his 4th club in three years. The Colombian superstar is close to joining Brazilian side Botafogo after 11 frustrating appearances for Qatari side Al-Rayyan.
Read why James Rodriguez's transfer is a symbol of modern football's ruthlessness
So where did it all go wrong? How did the Galactico of Real Madrid become unwanted by a Qatari side? The latest James Rodriguez transfer news shows how the sport stops for nobody. The reality of the situation is that football has bypassed James Rodriguez. And James failed to keep up with it.
James Rodriguez to Botafogo: Fall from grace
The latest James Rodriguez transfer news doesn't come as a shock anymore. It wasn't a step down when Real Madrid loaned him to Bayern Munich in 2017. However, his move to Everton was. It was thought at the time that Everton have completed a coup by signing a player with Rodriguez's pedigree. A reunion with Carlo Ancelotti would unlock the best of James. However, it wasn't to be. James' languid style fizzled out after a hot start, a theme of his career.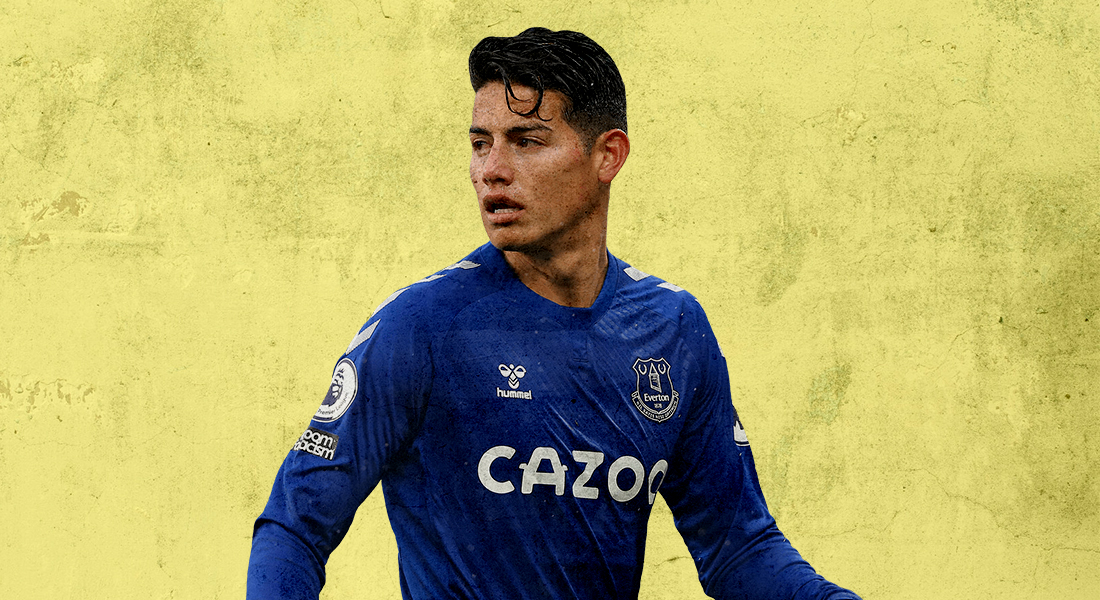 As Carlo Ancelotti was tempted back by Madrid, James lost his biggest supporter at Everton. After becoming a burden on Everton's straining finances, he looked for a way out. That's when the reality set in.
No elite side in Europe had a place for a mercurial talent like James. In a game that has become more collective-oriented, the idea of 'building a team' around one player seems counter-productive now. Moreover, no team could match his wages. Therefore, there was only one place for him, the Middle East.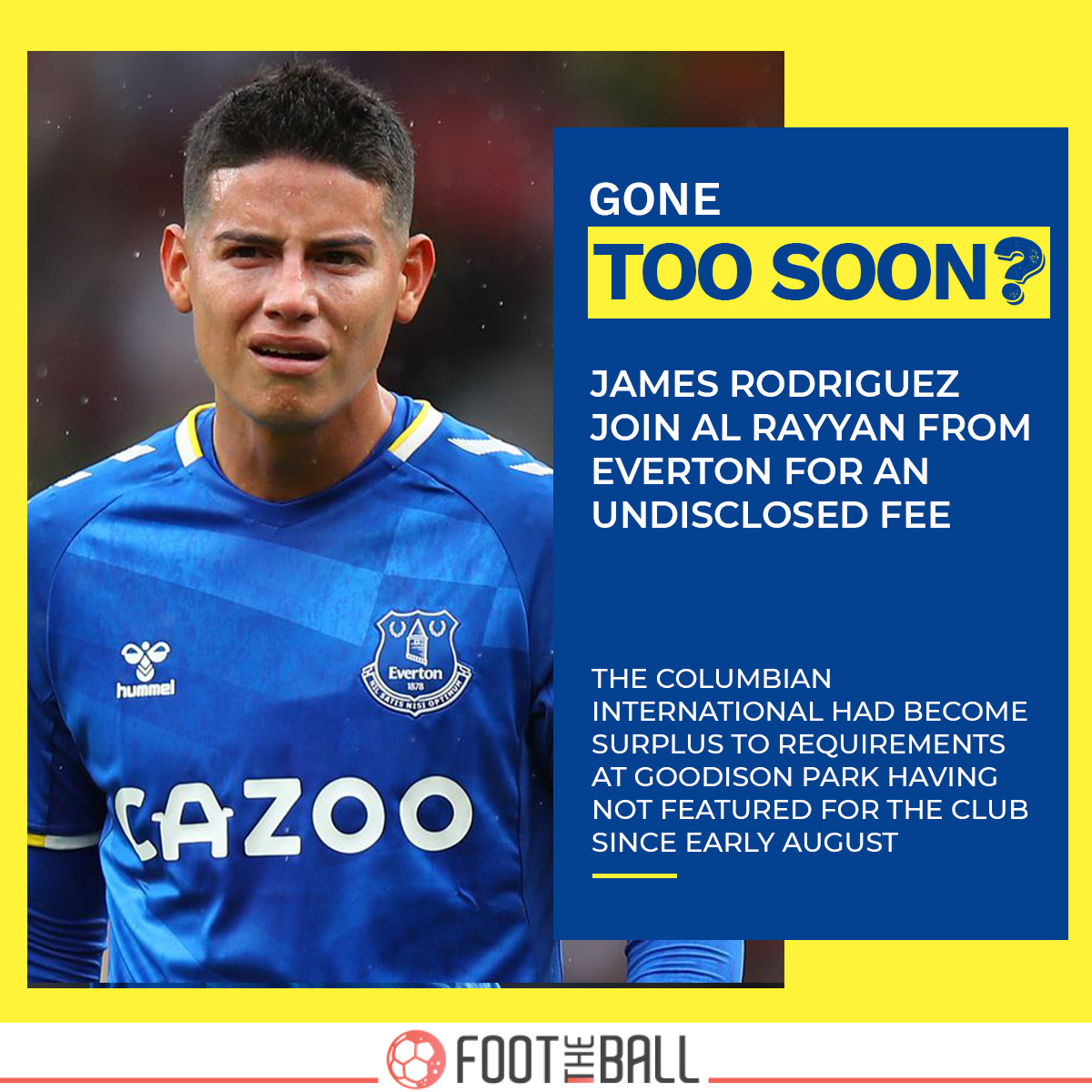 Still, it shouldn't have been a death knell for his career at the top. However, Qatari side Al-Rayyan soon discovered that the James Rodriguez they had signed no longer had the appetite to be a top-level footballer, and hence a move to Botafogo after less than a year. Even a club happy to indulge him no longer wanted him, nor did he want to remain at Al-Rayyan.
The lost drive of James Rodriguez
It was downhill from the moment he made his debut at Al-Rayyan. A horror debut in a 3-0 loss to Al-Duhail set the tone. A player who once bossed the best of the best in the 2014 World Cup was struggling to come to terms with the pace of the Qatari league. What should have been a wake-up call for Rodriguez instead turned into an elongated nightmare.
Tantrums mixed in with fleeting moments of quality became the theme of his Al-Rayyan spell. By the end, it had reached a point where reports started coming of Rodriguez being 'desperate' to leave the club. He has got his wish now. But will the Botafogo experience be any different?
Nothing to play for anymore?
It can be argued that James' career peaked at the 2014 World Cup. After getting his dream move to Real Madrid off the back of that tournament, James slowly started losing his determination. Nowadays, James Rodriguez is in the news more for his off-the-field antics than his play. Be it the weird "James Rodriguez transgender" WhatsApp message or his Twitch streaming, football is far behind in the list of priorities in James' career.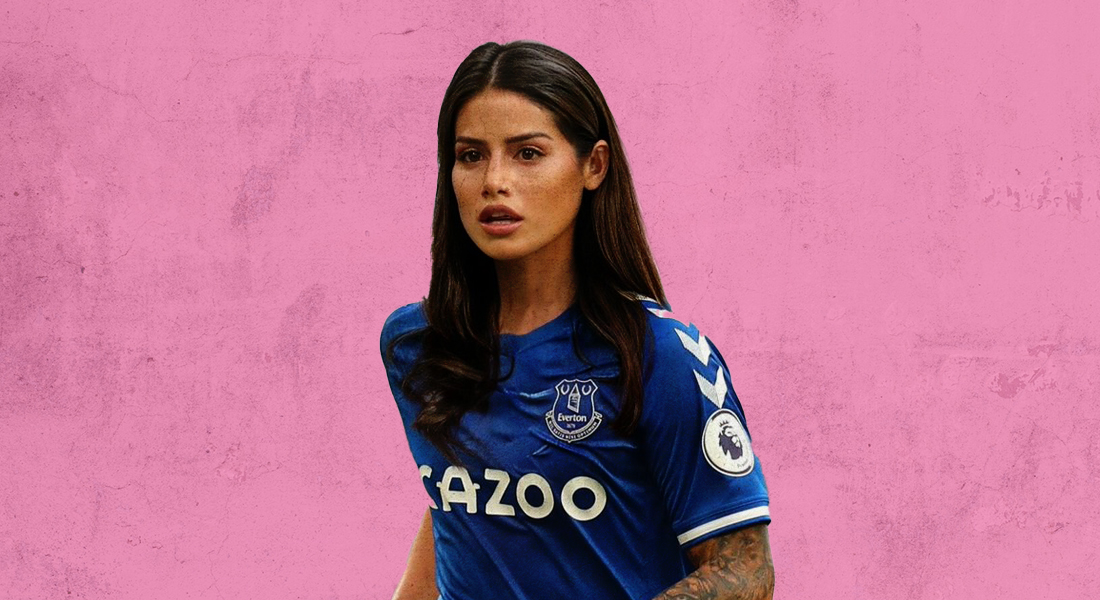 Still, the raw talent he possesses keeps convincing team after team to take a punt on him. In the hope that James finally rediscovers his passion, Botafogo are the next in line. If it finally happens, then Botafogo have caught lightning in a bottle. However, it's more likely that his experiences at Everton, Al-Rayyan and Bayern Munich are not aberrations. This is just who James Rodriguez is now. A player who was left behind by the ever-evolving sport whose career peaked too early.