Luis Enrique will have a pretty crucial decision to make this summer at Euro 2020 with regards to the goalkeeping position for his team. Three candidates will potentially be chosen to represent La Roja between the sticks starting with their group stage matches in Seville next month – David de Gea, Unai Simon and Robert Sanchez.
By looking at all three of them the majority of fans and supporters would say that de Gea is the indisputable first choice goalkeeper for Luis Enrique. But there is certainly more to this situation than meets the eye.
FootTheBall takes a look at the goalkeeping conundrum for Spain this summer and how it can be potentially solved by La Roja
THE CURIOUS CASE OF DAVID DE GEA
David de Gea may look like the obvious first choice for anyone, but Unai Simon and even Robert Sanchez deserve a decent chance to represent La Roja between the sticks this summer.
If one looks at David de Gea's trajectory this season, it will become amply clear that he is no longer the unquestionable No.1 for Ole Gunnar Solskjaer and the Red Devils.
Former Sheffield United goalkeeper Dean Henderson has by and large cemented his place as Manchester United's goalkeeper in the Premier League. David de Gea, on the other hand, has largely featured only in the Europa League ever since Dean Henderson rose to prominence in March.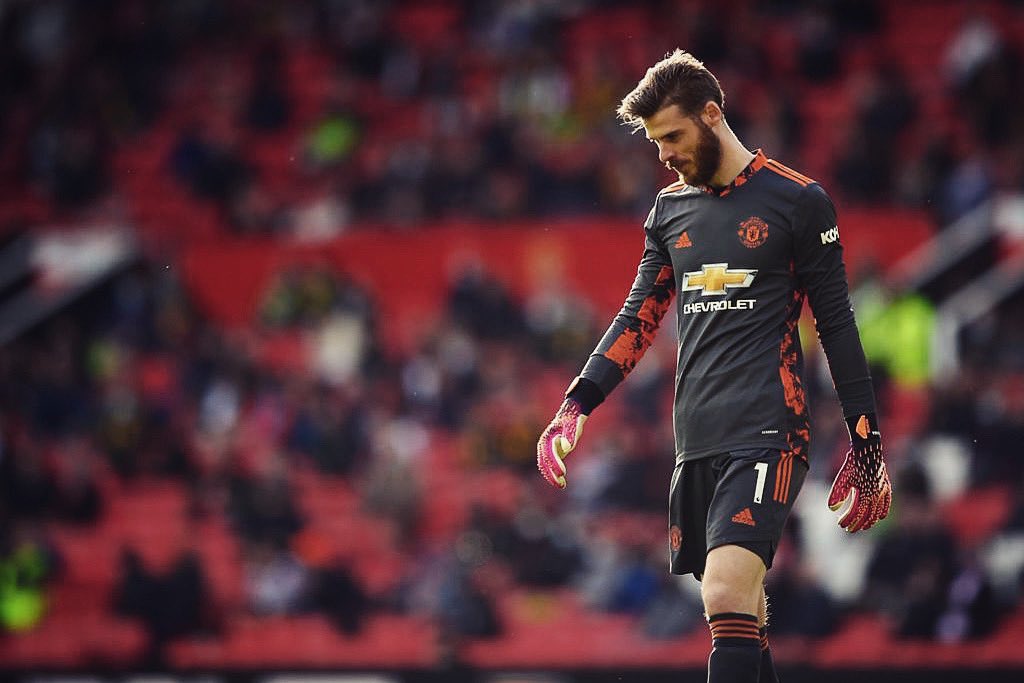 This healthy competition between the Spaniard and the Englishman is beneficial for Ole Gunnar Solskjaer after all, but puts Luis Enrique in a big dilemma.
The 30-year old former Atletico Madrid goalkeeper lost his starting place in the Premier League in March this year when he went to attend the birth of his child in his native country.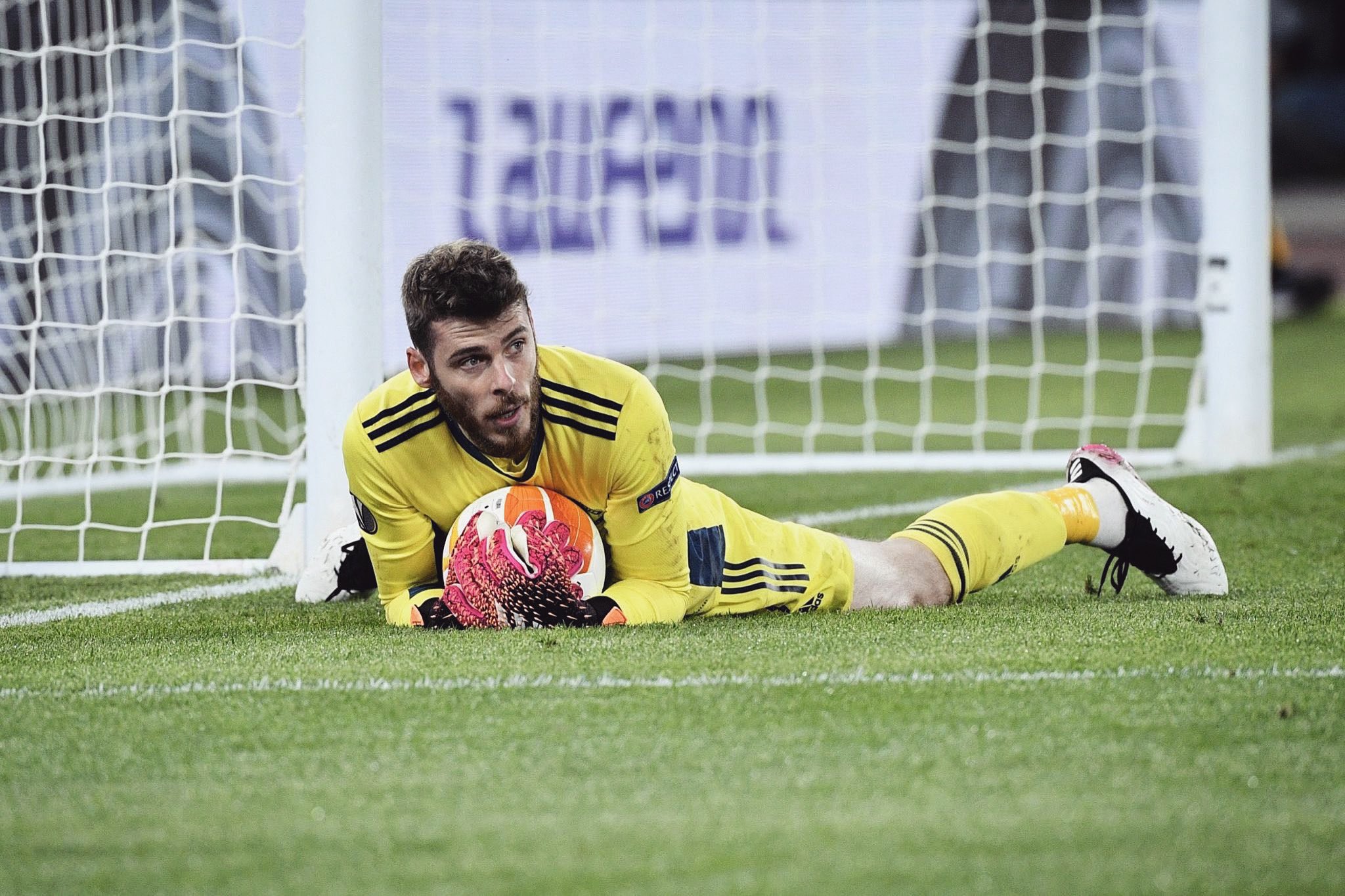 Meanwhile, Dean Henderson delivered pretty solid and impressive performances to cement his place in Solskjaer's starting line-up in the English first division.
But de Gea's recent reawakening on the back of incredible performances in the Europa League have intensified the competition for the goalkeeping position at Old Trafford.
David de Gea put in an excellent performance in Rome in Manchester United's semi-final second leg tie with AS Roma, and even though United lost the match, de Gea was praised by fans and pundits for his goalkeeping heroics in the Italian capital.
¿Os gusta la segunda equipación de la #EURO2020 de @sefutbol y @adidas_es? 😍🟢 🇪🇸 #SomosEspaña pic.twitter.com/Jj7TkV0iHS

— David de Gea (@D_DeGea) March 23, 2021
He will surely be starting in the Europa League final with Villarreal on the 26th of May, 2021 in Gdansk given his upturn in form in the latter half of this season. However, de Gea has never been able to replicate his club form for the national team due to a variety of reasons and Enrique will think twice before starting him come June.
UNAI SIMON'S CLAIM TO BE SPAIN'S NO. 1

Now let's move on to Spain to look at Athletic Bilbao's goalkeeper Unai Simon and his case to start for La Roja at Euro 2020. Athletic Bilbao finished the La Liga season in 9th place and Unai Simon's exploits between the sticks have gone a long way in securing that position in a highly competitive league.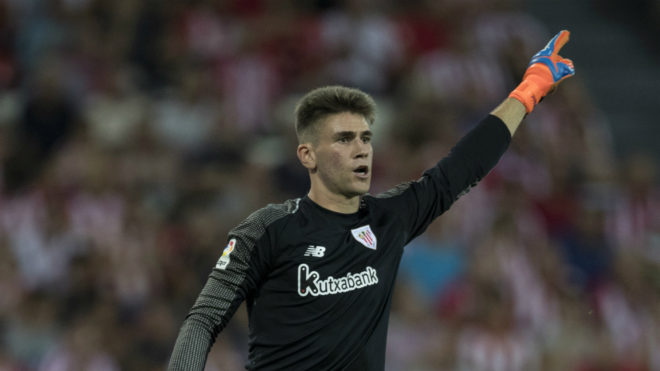 The 23-year old has kept 9 clean sheets this season in the Spanish top flight and has let in 40 goals during the entire campaign. In comparison, third placed Barcelona have let in 38 goals this season.
He has virtually started every game in the league for the Basque side and has become the undisputed No. 1 choice in goal for Marcelino Garcia.
The young goalkeeper has already made 6 appearances for La Roja on the international stage since receiving his first call-up from Luis Enrique on the 20th of August, 2020.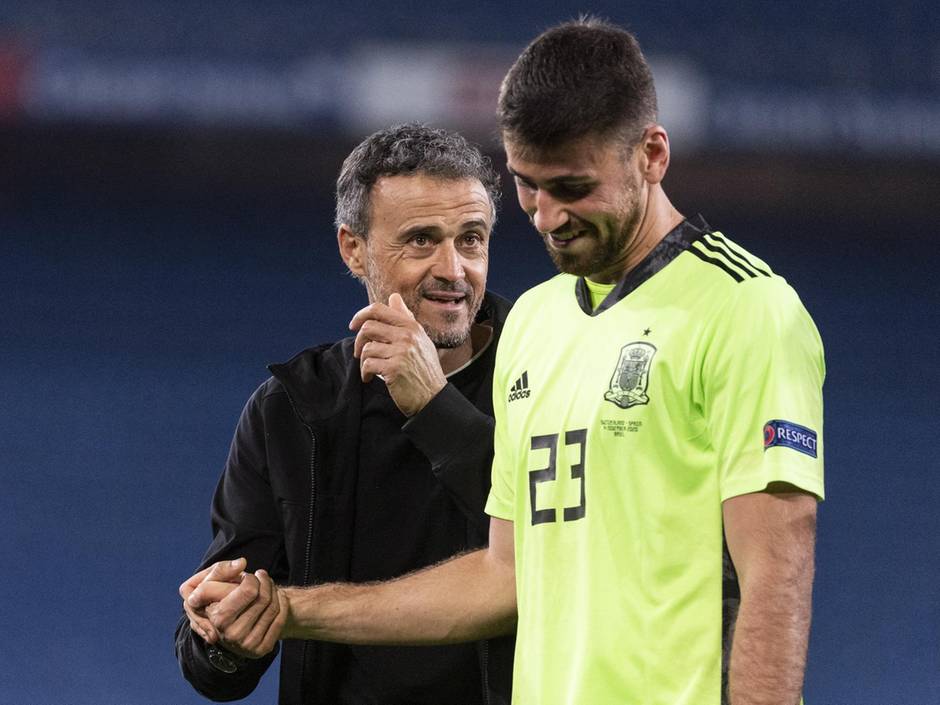 All these statistics and facts will surely make Simon's place in the final Spanish squad for Euro 2020 a surety. He made some errors of judgement when handed the number 1 spot in the March international break and thus, it is still doubtful if he will be the first choice custodian for Luis Enrique over the summer.
ROBERT SANCHEZ MAKING WAVES FOR BRIGHTON

And finally, let's move back to the Premier League in England to look at another Spanish goalkeeper who is making a name for himself on the south coast of the United Kingdom. Robert Sanchez is emerging to be a future first choice goalkeeper for the Spanish national football team.
The 23-year old has performed outstandingly in what is perhaps the most physically demanding domestic league on the planet.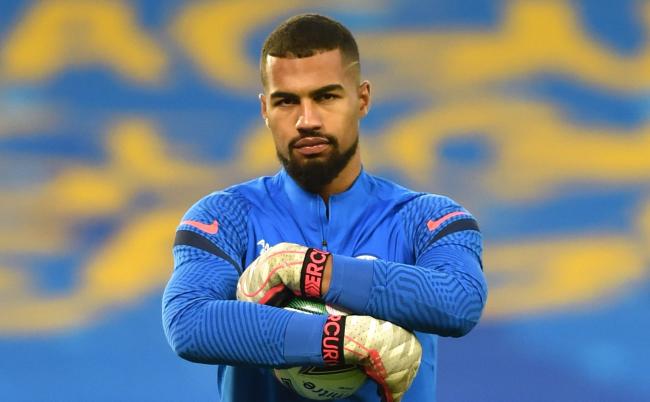 He earned his first ever call-up from Luis Enrique for the March 2021 World Cup qualifiers and one can say that he has merited his inclusion in the Spanish squad in every sense of the word. England and Gareth Southgate were also desperate to get Sanchez to declare for the Three Lions but he chose Spain instead.
He has appeared for the Seagulls 26 times in the Premier League and has kept 10 clean sheets, while only letting 25 goals during that time in the English top flight.
Sanchez displace long time fan favourite Matt Ryan at Brighton and has impressed with the command of his box and shot-stopping. He isn't a fancy keeper but his basics are solid which make him an outsider to get a starting berth at Euro 2020. He is not sure of a squad position as well with competition from Pau Lopez and Kepa Arrizabalaga, but injuries and lack of game time respectively should see them miss out on a Euro place.
But all this makes the selection of a definitive No. 1 even more difficult for Luis Enrique. Given the quality that all the above mentioned goalkeepers have, it will be extremely strenuous to name one person among them as the preferred custodian for Spain.
All we can do is wait with bated breath for Spain's first match at La Cartuja with Sweden on June 15 to see who starts in goal for La Roja.