The 22nd of April has come to be known as Earth Day. Clubs have tarnished their relationships with the fans in the last few years. Be it due to the disastrous European Super League project, or rising ticket prices or greedy owners. However, there are some clubs that are doing their bit for the environment. Environmentally conscious clubs have taken upon themselves to make sure they are sustainable entities.
Here is a list of the greenest football clubs in Europe, clubs that are showing that sustainability should not be an option but a compulsion for everyone-
FOREST GREEN ROVERS 
Forest Green Rovers much like their name suggests, are are true green warriors.They have gained international recognition for their efforts to become a sustainable club.
In fact, the small club from Gloucestershire can put all big English clubs to shame as the Forest Green Rovers are the most environmentally conscious club in the UK.
🌱 Best pitch in @SkyBetLeagueTwo? We think so.

Down at the @innocent New Lawn, we have a fully organic pitch. It's sustainable, free from pesticides and weed killers. Oh, and we have a GPS-directed, solar-powered lawnmower too!#WeAreFGR 💚 | #EarthDay pic.twitter.com/YkwSeeWvGG

— Forest Green Rovers (@FGRFC_Official) April 22, 2021
In 2020, they became the first club to become completely carbon neutral. They achieved it via various countermeasures such as solar-powered lawn care equipment, the recycling of waste products including cooking oil and the presence of electric car charging stations to accommodate environmentally conscious fans were introduced to balance their carbon emissions.
They also use rainwater to make sure their pitch is always lush and green. Furthermore, there environmental efforts haven't slowed them down competitively. They have climbed the ranks of English football continuously and currently remain in League One.
MANCHESTER UNITED
A global brand, Manchester United is one of the most environmentally conscious clubs since the turn of the millennium. The Red Devils have started initiatives such as the "Reds Go Green", which looked to improve the waste management on site and educate fans about recycling and reducing waste at homes too.

The massive crowds that gather at the Old Trafford do produce a lot of waste on match days but it is not thrown into landfills. Instead, waste food is composted, recyclable materials are collected for processing and non-recyclable waste is dealt with at a plant that converts it into usable energy.
HIBERNIAN FC
Hibs have been a massive part of the long history of Scottish football and they are certainly the most environmentally conscious clubs in Scotland.

In fact, Hibernian is the only club in Scotland that has recognized the importance of sustainability and waste management. They have appointed waste management partners to effectively manage waste and meet more ambitious targets for reuse, recycling and carbon emission reduction.
ASTON VILLA
Aston Villa became a certified carbon neutral football club back in 2013. Villa's approach has been very similar to Forest Green Rovers. They have focused on effective waste management to enhance sustainability and reduce cost.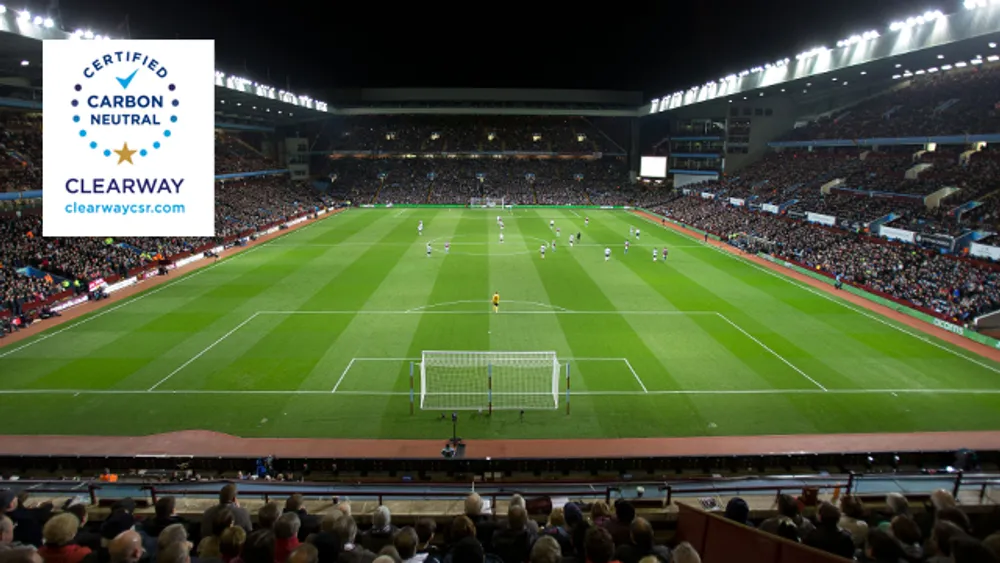 They have also made sure that the produce that is used by the club is locally sourced to make sure that their carbon footprint is kept in check, as they don't have to get produce from far away.
ARSENAL
Arsenal has become a pioneer when it comes to sustainability as they have made unique efforts to make sure they are environmentally conscious.
The Gunners have installed battery packs at the Emirates that can store and harness renewable sources of energy such as solar and wind.
Emirates Stadium looking 👌

Home, sweet home 😊

🏆 #UEL pic.twitter.com/BtuN6SN060

— Arsenal (@Arsenal) November 8, 2018
The North London club has also started various initiatives for cooking oil recycling and food composting. Their use of urinals which do not rely on water for flushing and a clever heating system that prevents energy being wasted throughout the vast stadium structure, surely makes Arsenal one of the most environmentally conscious clubs in the UK.
NEWCASTLE UNITED
Being a carbon-neutral club is one thing but the world's richest club Newcastle have gone a step further as they are the only club to be carbon positive.
Under the lights at St. James' Park. 😍⚫️⚪️ pic.twitter.com/tU2ZuqelRS

— Newcastle United FC (@NUFC) December 19, 2020
They also have been efficiently managing waste since 2012 to become more sustainable and environmentally conscious. They emphasize on recycling and reducing waste, they have also cut down a lot on sending waste to landfills.
CHELSEA
Another London club that is environmentally conscious. Chelsea have been targeting to cut down on their energy use for the last eight years and have been considerably successful at it.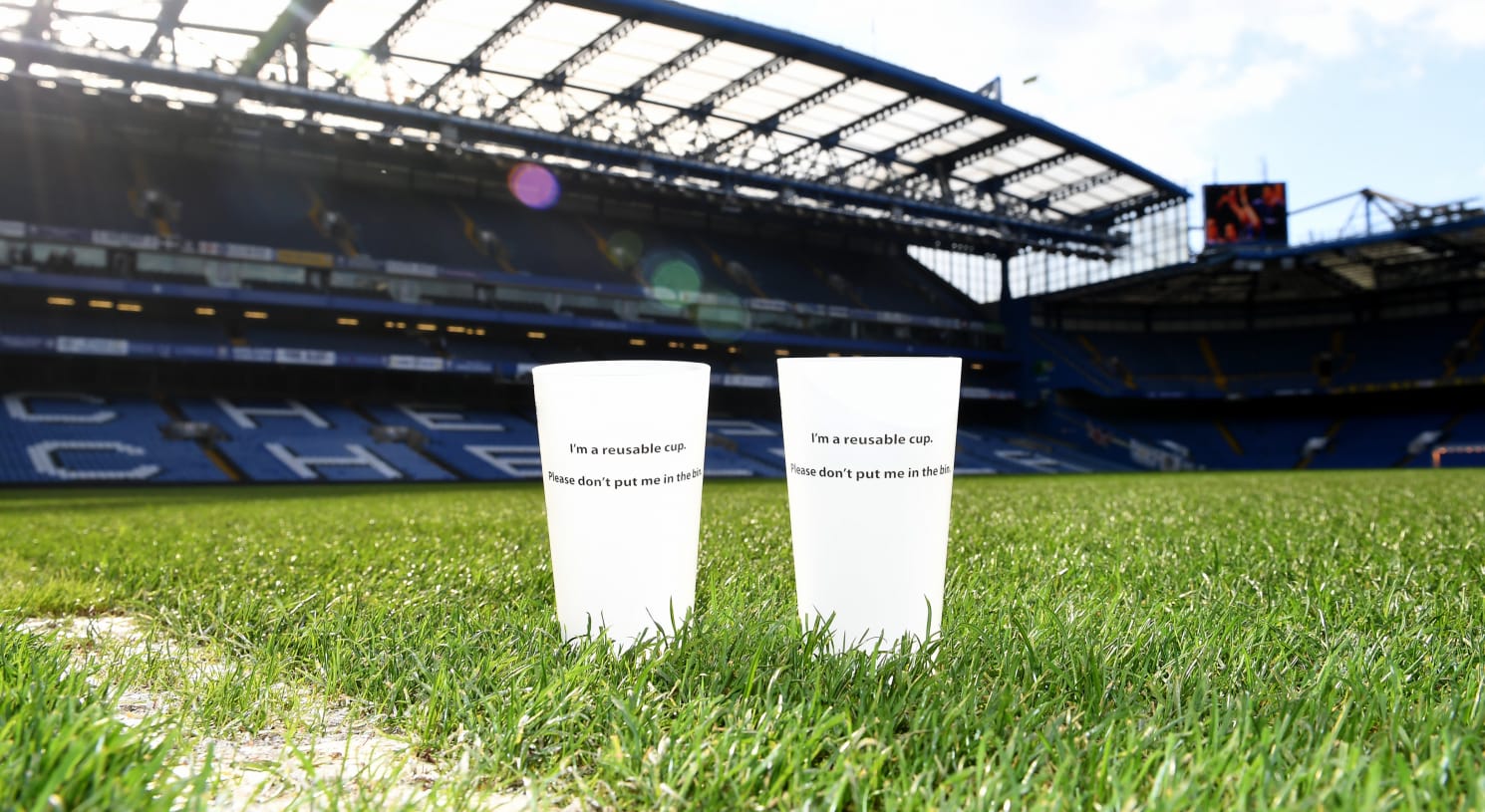 They have also made sure that their workforce from the players to the groundskeeper are trained in the most environmentally conscious practices to reduce and recycle waste to further improve its sustainability.
AJAX
In 2018 Ajax's stadium the Johan Cryuff arena became Europe's biggest commercial energy storage site.
🏟️😍 Johan Cruijff ArenA 😍🏟️#UCL pic.twitter.com/KFj1coJhlH

— UEFA Champions League (@ChampionsLeague) December 12, 2018
The stadium that can now power 7000 houses with renewable energy for an hour is truly remarkable.
Ajax do not only produce world-class talents but are also an example that showcases that everyone should do their bit to be environmentally conscious.
BARCELONA
Barcelona are leading the race to become the most environmentally conscious club in La Liga. Their new project Espai Barca is a true referent in sustainability.
The new project revolves around a new mini-stadium that will be made from recycled materials and will concentrate on effectively managing waste and electricity.
BORUSSIA DORTMUND
Borussia Dortmund are arguably the greenest club in the Bundesliga. The BVB logo on their stadium is actually a solar panel that provided 485,000-kilowatt hours of electricity for the local power grid in 2018.
A stadium filled with supporters to celebrate the holiday season as one 🎄

This club 💛 pic.twitter.com/ttSgCtT2JF

— Borussia Dortmund (@BlackYellow) December 15, 2019
Dortmund is aiming to save a total of 81,365 tons of CO2 through this practice. The training areas are irrigated with rainwater collected on site. The Black and Yellow is truly an environmentally conscious football club that is always looking to give back to its community.