They are back. After a shortened off-season, lies a gruelling season ahead. The winter world cup in Qatar has led to this season being packed. Therefore, teams will start their pre-season earlier than usual this time. Manchester United are set to face historic rivals, Liverpool, on July 12 in what would be Erik ten Hag's first chance to see his team match up against an elite side. From there, there are games against Atletico, Aston Villa, Crystal Palace, Rayo Vallecano and Melbourne.
Generally, pre-season shouldn't be looked into too much. The stakes are high and gaining fitness is the prime motivation. However, things are different for this United side. Under a new manager after a dismal season, questions marks abound on the futures of many players. In the same breath, many youngsters are chomping at the bit to impress the new man in the dugout and make Erik ten Hag's ideal Man Utd XI. Here are the players to watch out for in what could be Man Utd's most important pre-season in a long time.
Welcome back, guys! 🤜🤛#MUFC pic.twitter.com/89JZAApWRM

— Manchester United (@ManUtd) July 4, 2022
Hannibal Mejbri
The Tunisian international has been knocking at the first team door for a while now. However, he has only been granted scattered appearances here and there. Therefore, Hannibal Mejbri has the most to gain from an excellent pre-season. Erik ten Hag is known to give youngsters plenty of opportunities. Furthermore, United's current midfield is full of question marks. Although the signings of Christian Eriksen and Frenkie de Jong could bolster it, the quality of Fred, and McTominay remains questionable.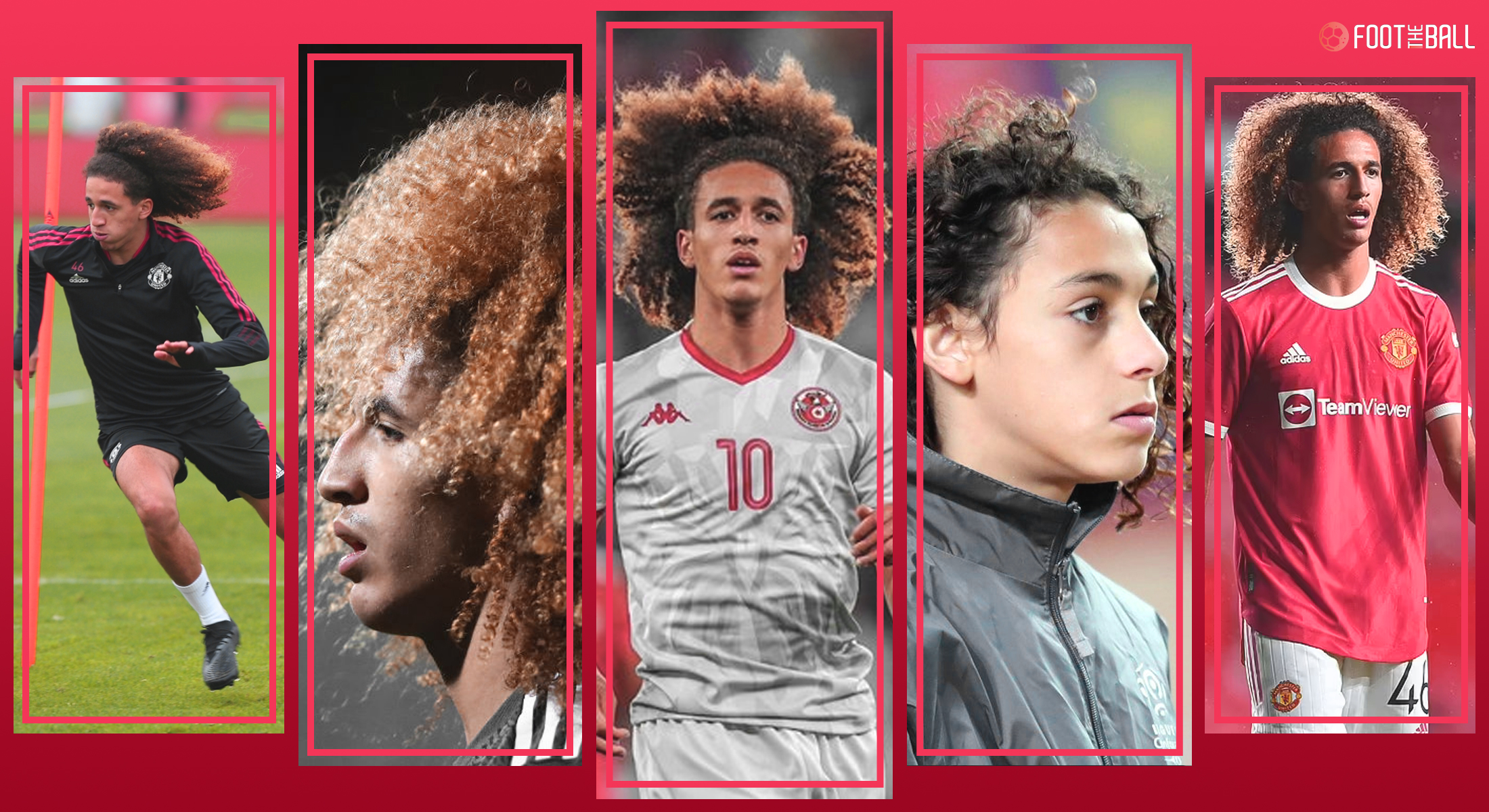 Hannibal Mejbri has been the crown jewel of United's youth midfield and has impressed in his scant appearances thus far. Therefore, there is an opening to be had for the feisty midfielder if he catches the eye in pre-season. Talking of midfielders hoping to catch the eye…
James Garner
It seems like James Garner has forever been close to the first team without ever establishing himself. Unlike Mejbri, Garner has had to leave Man Utd to prove his credentials. After successful loans in the Championship, this year could be a make-or-break one for Garner.
He was one of the best players in the second division last year as his great play catapulted Steve Cooper's Nottingham Forest to the Premier League. There are questions as to whether another loan, this time in PL could benefit him. However, with United strengthening their midfield, and young players like Mejbri emerging, the middle of the park could soon be out of vacancies. Garner has shown huge growth in his game and a stellar pre-season could give him a chance to establish himself in the first team.
Ethan Laird
When he was breaking through, Ethan Laird was recognised as one of the most exciting talents to come out of the academy in a long time. He was the perfect modern full-back who had skill on the block and a handful defensively due to his sheer pace. However, injuries have led to a stuttering senior career so far. Multiple loans in the Championship and League One have been a mixed bag so far.
Ethan Laird Ig: "I'm back 😁😁 @ManUtd" #MUFC 🔴 pic.twitter.com/MtXXEmVtmJ

— UtdPlug (@UtdPlug) June 27, 2022
However, with Erik ten Hag's appointment, and Aaron wan-Bissaka unexpectedly going out of favour, there is an opening at the RB spot for Laird. Ten Hag wants adventurous and athletic fullbacks in the squad. That's why Tyrell Malacia has been signed and wan-Bissaka is reportedly for sale. Moreover, Diogo Dalot's Man Utd career so far has flattered to deceive. The Red Devils aren't even linked to other right-backs, a hopeful sign for Laird.
It can be argued that at this moment, Laird's only competition for the RB spot is Diogo Dalot, a situation ripe for taking advantage of.
Anthony Martial
Nobody at Man Utd has had quite the fall from grace as Anthony Martial. However, his return to the club could not have come at a better time. Outside of the wantaway Cristiano Ronaldo, United don't have any frontline strikers for the senior team. If Cristiano Ronaldo gets his wish to leave the club, Martial will remain the only player who is a natural striker. Despite an underwhelming loan spell at Sevilla, there has never been a better opportunity for the French striker to seize the role of the club's bonafide No. 9.
Kahn praises Ronaldo, but not his move to Bayern.#Ronaldo #Bayern #MiaSanMia pic.twitter.com/FvmxNJLWhv

— FootTheBall FC (@FootTheBallFC) July 7, 2022
Erik ten Hag enjoys coaching attackers. The likes of Ziyech, Haller and Antony had their most productive seasons under ten Hag. If Martial rediscovers the talent and potential that once made him one of football's premier wonderkids, United could save a bucketload of cash on a new striker. For that to happen, Martial needs to take this pre-season by the neck and convince the new manager of his qualities. If he fails, it could be curtains for his career at the top level.
Donny van de Beek
He once made the Ballon d'Or shortlist playing for Erik ten Hag. Last season, he struggled on loan at almost relegated Everton. If there's one player who has the most reason to be optimistic about ten Hag's appointment, it's Donny van de Beek. After failing to find a place in both Ole and Rangnick's team, this pre-season gives van de Beek a fresh chance to resurrect his career.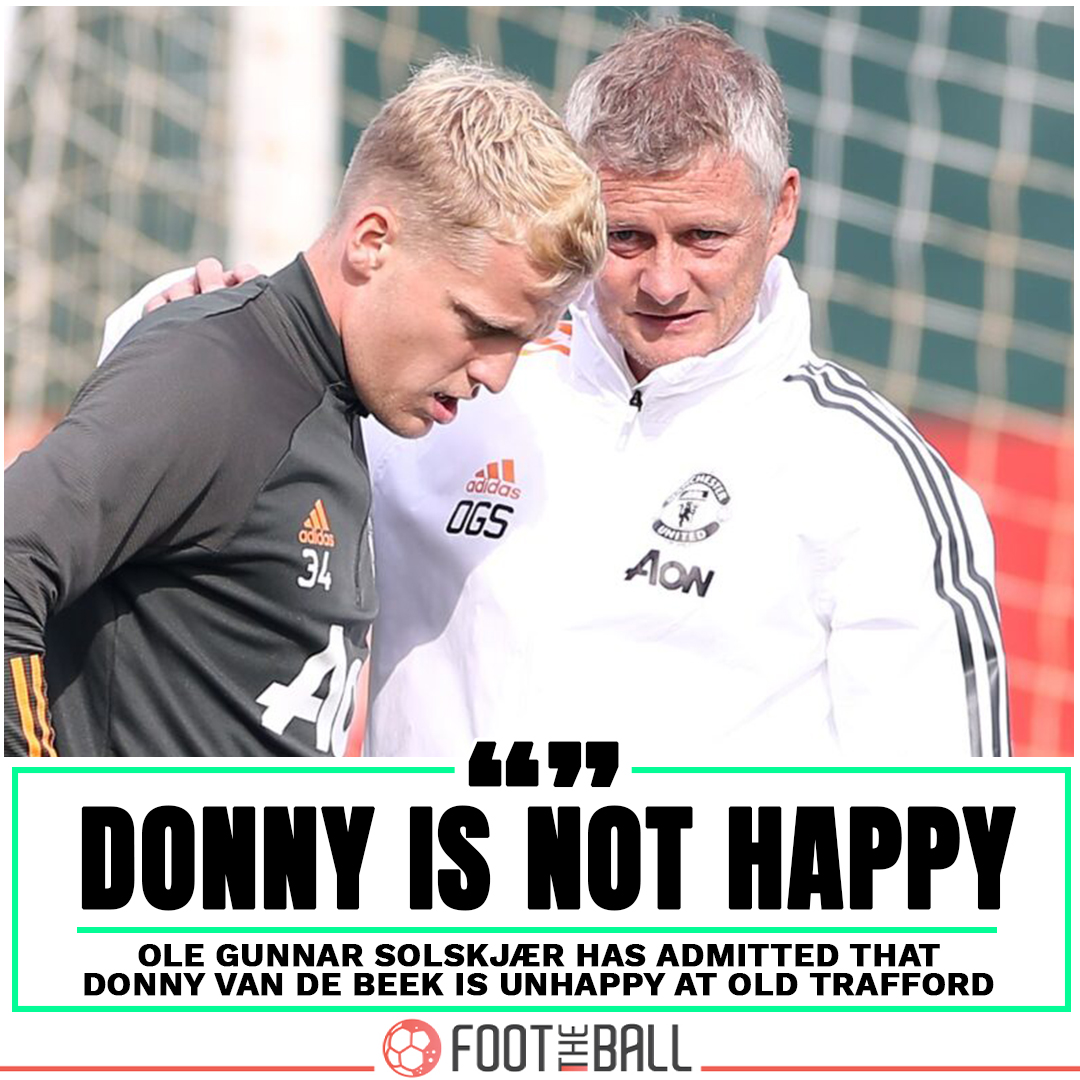 He flourished under ten Hag playing as the "Shadow Striker", making runs from deep and finishing chances in the box after taking advantage of half-spaces. If United do end the transfer window with Martial as the only striker, Ten Hag could turn to a "False 9" system with midfielders bombing forward to share the goalscoring load. Therefore, Donny van de Beek's skillset will be well in demand despite the signings of Eriksen and potentially, Frenkie de Jong.
Also read: What are 'Progressive passes', so crucial in a Ten Hag team
If van de Beek discovers the form he showed under Ten Hag during that magical 2018-19 run to the UCL semifinals, he would fit right in with the cliche of "Like a new signing".
Besides the above-mentioned players, there are others too who have a lot to win/lose this pre-season. The likes of McTominay, Rashford and Maguire are looking to bounce back from a nightmare last season. On the other hand, players like Telles and Wan-Bissaka are fighting for their future at the club. A new manager promises a clean slate for everyone and this pre-season could go a long way in deciding the make-up of this Man Utd squad for years to come.