Nottingham Forest has long been a dormant giant of English football. Now the oldest club in the EFL, the once European champions have been resurrected by Steve Cooper. Cooper took charge of Nottingham Forest mid-season. Following which the team's performances have given hope to their loyal fans that they can return to the promised land of the Premier League. Following a 1-0 win against Huddersfield in the Championship play-off final, Nottingham Forest are finally there.
𝐖𝐄 𝐀𝐑𝐄 𝐏𝐑𝐄𝐌𝐈𝐄𝐑 𝐋𝐄𝐀𝐆𝐔𝐄.

🌳🔴 #NFFC pic.twitter.com/CTLXZjGdZd

— Nottingham Forest FC (@NFFC) May 29, 2022
Since their relegation Nottingham Forest have constantly chopped and changed managers. They have had 20 managers in 22 seasons. Steve Cooper was their 21st managerial appointment and seems like he was finally able to stop the rot at Nottingham Forest.
He replaced Chris Houghton at the helm of the Tricky Trees. Houghton only managed to secure a solitary win in eight games at the start of this season and was sacked. Steve Cooper came in and transformed the ethos of the club. After his appointment in the September of 2021 Nottingham Forest became a winning machine! According to points gathered since Cooper's arrival, The Garibaldi would sit at the top of the league.
Nottingham Forest were in a relegation fight before Steve Cooper took over, now they're one game away from the Premier League 😱👏 pic.twitter.com/oRWx8VxkRe

— ESPN UK (@ESPNUK) May 17, 2022
They have also managed to cause major upsets in the FA Cup. Their remarkable run in the cup which included wins against Arsenal and Leicester, was stopped by winners Liverpool.
Steve Cooper lead his Nottingham Forest into Wembley on the 29th of May to face Huddersfield for the last chance at promotion to the Premier League this season.
An unfortunate own goal by Chelsea loanee Levi Colwill saw Nottingham Forest take the lead in the 43rd minute. Then, Steve Cooper's trademark defensive masterclass made sure that there was no joy to be found for Huddersfield. Forest shut down the Terriers and and 1-0 win made sure that Nottingham Forest made their way back to the Premier League.
Nottingham Forest were bottom of the Championship with 4 points from 8 games when Steve Cooper was appointed in September.

They are now on their way to Wembley, one win away from a return to the Premier League for the first time in 23 years pic.twitter.com/8HpY8BMCYi

— Sky Sports Statto (@SkySportsStatto) May 17, 2022
Let's look at the tactics Steve Cooper has deployed at Nottingham Forest this season that has them back in the promised land.
Cooper's game plan at Nottingham Forest

Steve Cooper has always been a manager that likes his teams to dominate the ball. Whether it was his England youth teams or his Swansea side, Cooper makes sure his team looks to control possession. The tactics Cooper has deployed at Nottingham Forest function around the same principles.
Cooper usually sets up his Nottingham Forest team in a 3-4-1-2. Which looks like a 5-3-2 without the ball and often like 3-4-3 with the ball. His players are very comfortable with on field positional interchanges. Especially in the final 3rd.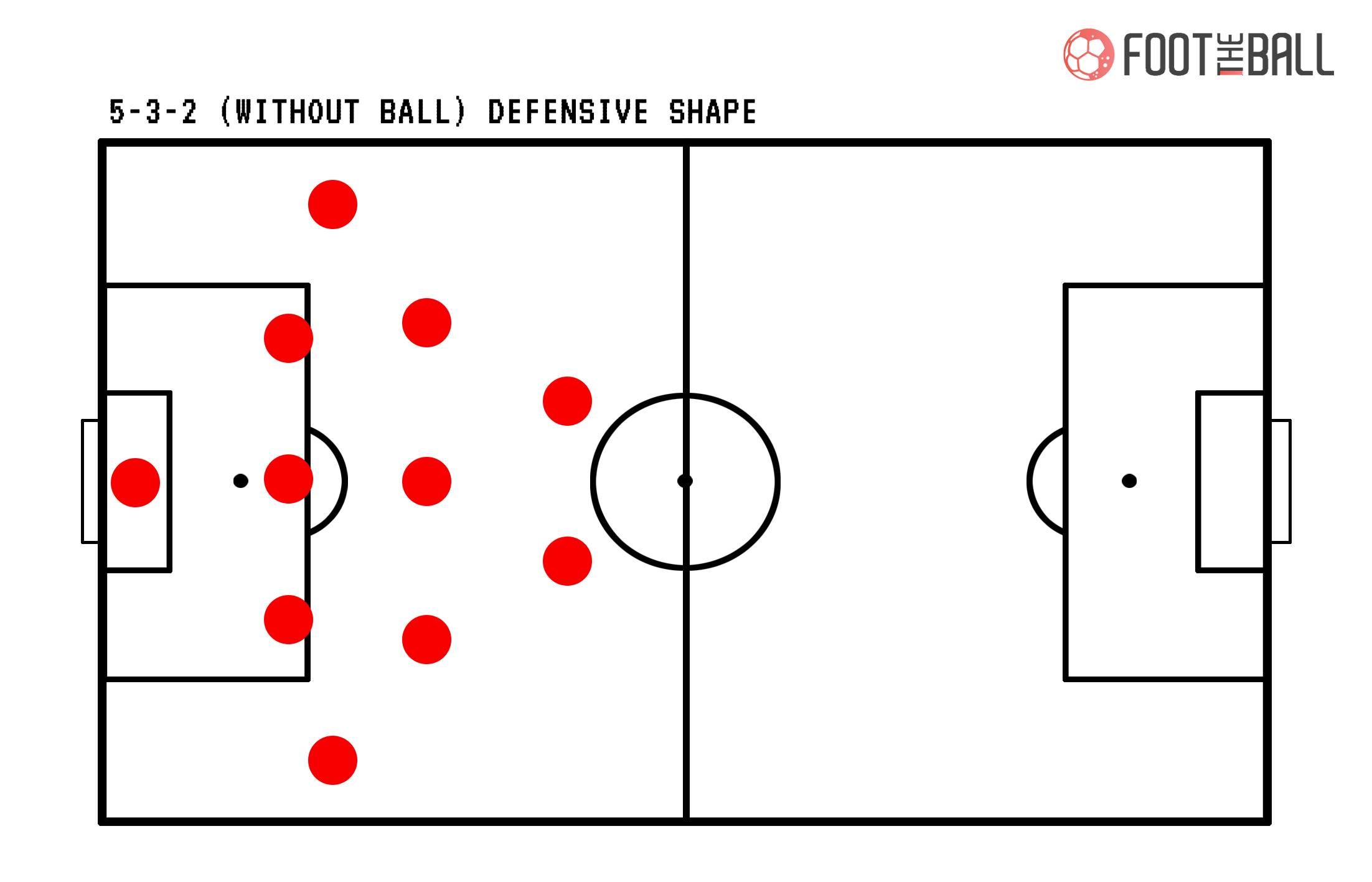 One centre midfielder is deployed as a box to box midfielder while the other central midfielder hangs back to protect the backline and acts as a deep-lying playmaker. The number 10 is allowed to roam into free space, especially to help cause overloads on the flanks with an attacker and charging wing-backs on either flank. More often than not James Garner is the deep-lying playmaker and Ryan Yates is deployed as the box to box midfielder. Ahead of them, Philip Zinckernagel plays as the number 10. This triumvirate in the centre of midfield consists of immense creativity, flair and tenacity. This makes sure Cooper's Forest controls the ball and game.
On the flanks, the wing-backs are charged with bombing up and down the pitch to contribute defensively and in the final 3rd. So much so that 78% of Forest's attacks come from the flanks. The wing-backs have also contributed with 16 goal involvements this season. Which is an impressive number for players in such a strenuous league as the Championship. Djed Spence and Jack Colback have fit into these roles seamlessly this season.
What is remarkable about Cooper's Forest is that they are the best counter-attacking side in the league. They move the ball extremely incisively. Without the ball, they look to cramp the centre of the park to leave space for the wing-backs to cause havoc on the flanks. The rampaging Spence and Colback have been essential cogs to Nottingham Forest's counterattacks.
Nottingham Forest under Cooper have shown the tactical versatility to combine their possession game and counter-attacking ability to become one of the most complete teams in the league.
Some of the above-mentioned players have gone on to become stars and had a breakthrough campaign in the Championship. Luckily for Nottingham Forest, Steve Cooper has an excellent track record of working with young players and developing them. They have 13 squad members under the age of 25 meaning Cooper can build a prodigious squad at Nottingham Forest.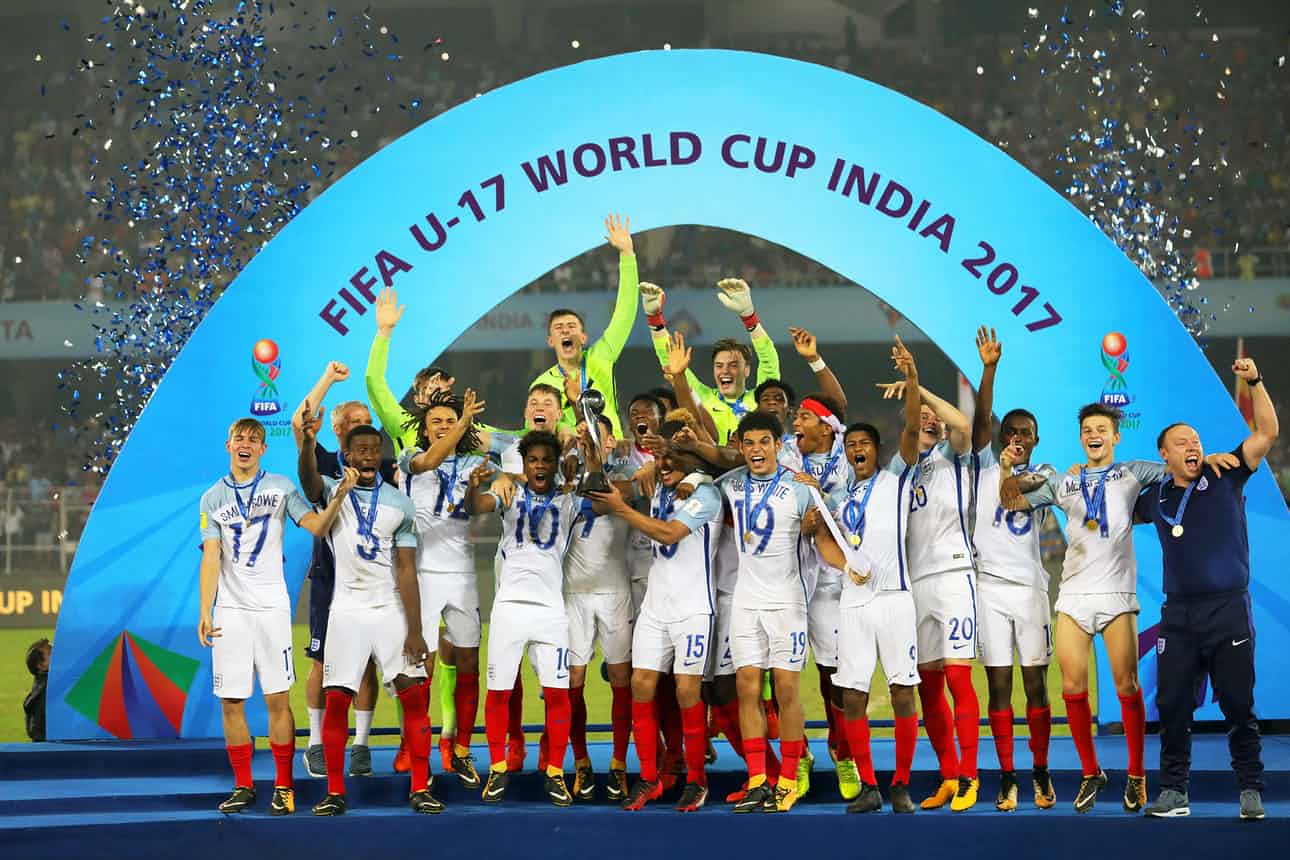 Just look at Sancho, Foden and Smith-Rowe who were part of Cooper's under-17 World Cup winning England squad.
The supporting cast

Steve Cooper has managed to get superb performances out of some middling players. He has also given the perfect platform for youngsters. Cooper has even managed to get the best out of some veterans. Basically, he has got the squad working together beautifully.
🔴 Relaxed atmosphere, players often refer to him as 'Coops' not 'boss'
🔴 Several player meetings each day
🔴 Eye for detail
🔴 Helping developing Worrall as leader when Grabban injured

How Cooper inspired Forest to play-off place

📝 @nottmtails @PJBuckingham @DTathletic

— The Athletic UK (@TheAthleticUK) April 27, 2022
Middling players such as Steve Worral, Scott McKenna, Brice Samba and Philip Zinckernagell have fit into Cooper's system flawlessly. Worral who was seen as a promising centre back about 4 years ago has become one of the most consistent ball-playing centre backs in the Championship.
156 interceptions, 14 fouls, 2,720 minutes played and 1 vintage car.

The stats, stories and quirks behind Nottingham Forest's down to earth, local lad, Joe Worrall.

Incl. words from Scott McKenna, the gaffer & statistical analysis from 2020/21. ✍️#NFFC https://t.co/UVWk1Rxo9G

— George Harbey (@georgeharbey) April 16, 2021
Scott McKenna's story is very similar. Coming up in Scotland McKenna was seen as a promising centre back, his form at Forest took a step up after Cooper's appointment. Since then he has become one of the most physically dominant defenders in the league. This centre back duo has managed to keep 17 clean sheets together and has got their career back on the right track.
McKenna has been called up #nffc pic.twitter.com/QpoCynds17

— Talk Forest TV (@talkforesttv) May 23, 2022
Philip Zinckernagel has exploded this season. After his disappointing stint at Watford, the Hornets loanee has 6 goals and 7 assists this season. He has caused havoc in the final 3rd with his ability to create and score. His flair and tenacity have also been a vital part of Cooper's system at Nottingham. He has somewhat recreated his performances for Bodo Glimt.
Only Brennan Johnson and Lewis Grabban have more direct goal involvements for Nottingham Forest this season than Philip Zinckernagel (16). #NFFC pic.twitter.com/eMjo2MbEd3

— Callum Castel-Nuovo (@callumcasteln) April 19, 2022
Brice Samba has been the best keeper in the league this season. He has an 80% save rate in the Championship this season, the highest in the league. At 28 he is hitting his peak and now that the promotion to Premier League is secured, GK is definitely not a position Forest need to look for upgrades at.
🗣️ "Brice Samba saves it, and Forest are going to Wembley" ❤️

🌳🔴 #NFFC pic.twitter.com/j28z0w9A8h

— Nottingham Forest FC (@NFFC) May 18, 2022
Cooper has also managed to get the best out of veterans like Lewis Grabban, Steve Cook and Jack Colback. These 3 veterans have provided the much-needed experience that was needed for a club like Nottingham Forest to push for a Premier League spot.
Lewis Grabban ruled out for 6-7 weeks with a hamstring injury

At 34 and out of contract this summer, you suspect he's now played his final game for #NFFC

Grabbs became the first Forest player since 2003 to net 20 goals in a season and has scored 50+ in red!

If that's the end👏 pic.twitter.com/jpifZvd8i7

— Trent Hutson (@TrentHutsonFJ) April 28, 2022
Lewis Grabban and Jack Colback especially have been defying the odds at the ages of 34 and 32 respectively. Grabban has scored 12 and assisted 4 in 32 appearances in the league this season.
Nottingham Forest's Jack Colback with the best goal you'll see today 🤯👏 pic.twitter.com/bhmphjuUPZ

— ESPN FC (@ESPNFC) April 18, 2022
Whereas Colback's engine never seems to run out, as in 39  appearances he has scored 4 and assisted 1 while mainly being deployed as a wing-back.
The leading men
Now come the stars of this team, James Garner, Ryan Yates, Brennan Johnson and Djed Spence. Yates is the oldest out of this lot at 24, he has contributed with 8 goals this season. The 21-year olds-Garner, Johnson and Spence have been exceptional this season for Nottingham Forest under Steve Cooper.
Garner, who is on loan from Manchester United, has looked exceptional on the ball this season as his defensive game has taken a much-needed step up. In fact, he looks primed to make space for himself at the Red Devils under Ten Hag. His passing ability has made him a fan favourite this season and he has made the deep-lying playmaker role his own. In 42 appearances he has 8 assists and 4 goals, impressive for the deepest midfielder.
🥇 James Garner has been named in the SofaScore team of the season; the only Nottingham Forest player to do so.

🚀 𝗛𝗲'𝘀 𝗷𝘂𝘀𝘁 𝟮𝟭 𝘆𝗲𝗮𝗿𝘀 𝗼𝗹𝗱.#MUFC pic.twitter.com/i3b8BS5Ogk

— Man United News (@ManUtdMEN) May 9, 2022
Brennan Johnson has been the outstanding attacking talent at Nottingham this season. His pace has caused problems for every backline in the league. The hybrid attacking midfielder/ winger has mainly been deployed as a striker alongside a more physically dominant partner in either Davies, Grabban or Surridge.
💫 Brennan Johnson has been directly involved in 29 goals in all competitions this season (19 goals, 10 assists) – 12 more than any other @NFFC player.

Will he be the match-winner this weekend? 👀#EFLPlayOffs | #StepUp pic.twitter.com/sJAt7sEn9c

— Sky Bet Championship (@SkyBetChamp) May 26, 2022
His positional switch has resulted in outstanding results. In 47 appearances he has 17 goals and 10 assists, the highest in the Nottingham Forest squad for both metrics. A stroke of genius by Cooper.
Last but not least is Djed Spence. Spence is on loan from Boro but most likely will not be heading back to them at the end of the season. The wing-back has become a bona fide superstar this season. His relentless running, ball-carrying ability and sheer pace have made him one of the most effective wing-backs in the EFL this season. So much so that he is garnering attention from the likes of Bayern Munich. In 40 appearances he has kept 15 clean sheets and even chipped in with 2 goals.
Most important result today:

Djed Spence will be playing for Nottingham Forest in the playoffs.

Boro didn't consider him good enough and Boro didn't make it.#NFFC pic.twitter.com/lEAEv7QK1I

— FFSForest (@Forest_No_22) May 7, 2022
One can argue that the challenge for Steve Cooper starts now. He will get his chance to manage in the Premier League. However, just bringing promotion to Forest is a miracle, considering the position they were in when he was appointed. Not many would bet against Cooper emulating his miracles from this season. Premier League just got richer with the presence of Steve Cooper and his tireless Nottingham Forest side.