When someone talks about the Belgian first division- the Jupiler Pro league, the clubs that are often mentioned in that conversation are the 'Big 3' – Anderlecht, Club Brugge and Standard Liege. Ardent football fans would even mention the likes of Genk and Gent due to their recent success. The one club people tend to forget about is Royale Union Saint-Gilloise (Union or USG for short), and no one can blame them.
*Updated* Teams with most league titles in Europe 🙌

🏴󠁧󠁢󠁳󠁣󠁴󠁿54 Rangers
🇬🇷44 Olympiakos
🇵🇹37 Benfica
🇮🇹35 Juve
🇪🇸33 Real Madrid
🇧🇪34 Anderlecht
🇳🇱33 Ajax
🇹🇷28 Fener
🇩🇪28 Bayern
🇨🇭27 G'hoppers
🇹🇩26 FCSB
🏴󠁧󠁢󠁥󠁮󠁧󠁿20 Man Utd
🇫🇷10 St. Etienne pic.twitter.com/bu2Ixekumf

— William Hill (@WilliamHill) June 11, 2019
Anderlecht with 34 Belgian first division crowns comfortably sit top of the charts with Club Brugge in second, who have half the number of league titles as Anderlecht.
#oneteaminbrussels
💛💙 pic.twitter.com/vox4IOaqIQ

— Union SG for fans (@UnionSG) January 30, 2022
But in third sit Union Saint-Gilloise with 11 titles and yet until this season very few fans of European football had paid any attention to the 'other' side from Brussels. 
This season however Union have been THE underdog story in European football that garners every football fan's attention.
.@UnionStGilloise 🔝 of the league since matchday 11 🟡🔵 #jupilerproleague pic.twitter.com/h1HkG092Vr

— Pro League ⚽️🇧🇪 (@ProLeagueBE) January 30, 2022
After a 48 year absence from the first division of Belgian football, USG returned to the top tier in the 2021/22 season with optimism but little did they know that they would be sitting on top of the Pro league with only 9 games to go and 10 points clear of Royal Antwerp, who surprisingly sit second themselves. Union look well set to win their 12th league title, their first since 1935!
Their miraculous return to the top Belgian football is very similar to that of Leicester's fairytale season,
They did it!

Your 2015/16 Barclays Premier League champions, @LCFC! pic.twitter.com/n87oU4O1Ne

— Premier League (@premierleague) May 7, 2016
where they defied the odds to win the Premier League and gave football fans one of the most memorable moments ever.
History And Fall Of A Giant 
Royale Union Saint-Gilloise was founded in 1897, the first of their 11 titles came way back in 1904, which started an era of dominance for them in Belgian football. They won a possible 7 league titles in the next 10 seasons, finishing 2nd the other three times. In fact they had never finished outside the top 4 from1902 to 1926.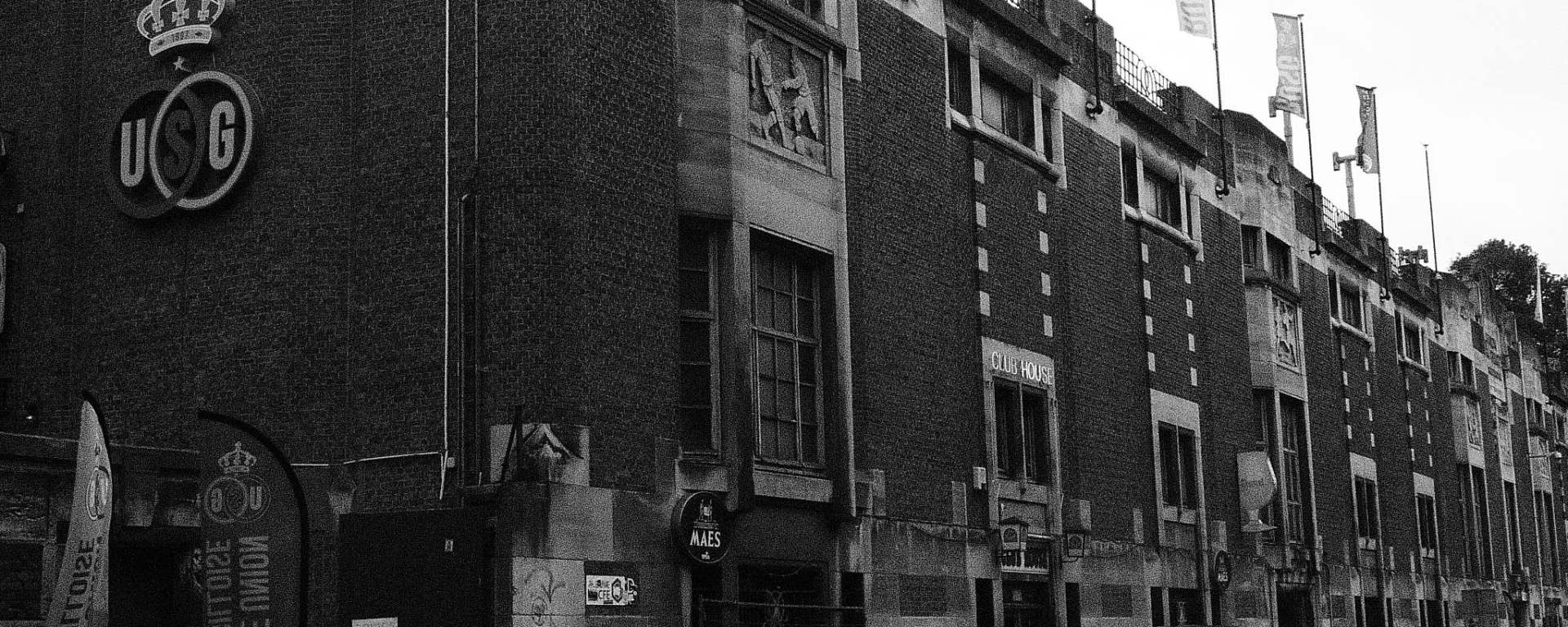 They only won one league title in the 1920s in 1923, but in the early 1930s they dominated the Belgian top flight again till 1935, winning 3 consecutive titles. Ironically during this era the Union's fans referred to Anderlecht as an 'elevator club' as they were never able to maintain their top flight status consistently.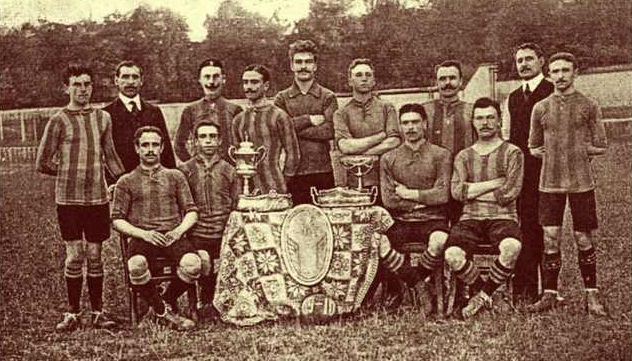 From 1930 to 1935 USG played 60 games in which they were undefeated, setting a record in the Belgian top flight that stands till date.
Union were also the 3 time champions of the Challenge International du Nord which was a precursor of the European Cup which eventually became the Champions League. When Belgium made their appearance at the 1934 world cup in Italy five players from that squad played their club football for Union in fact.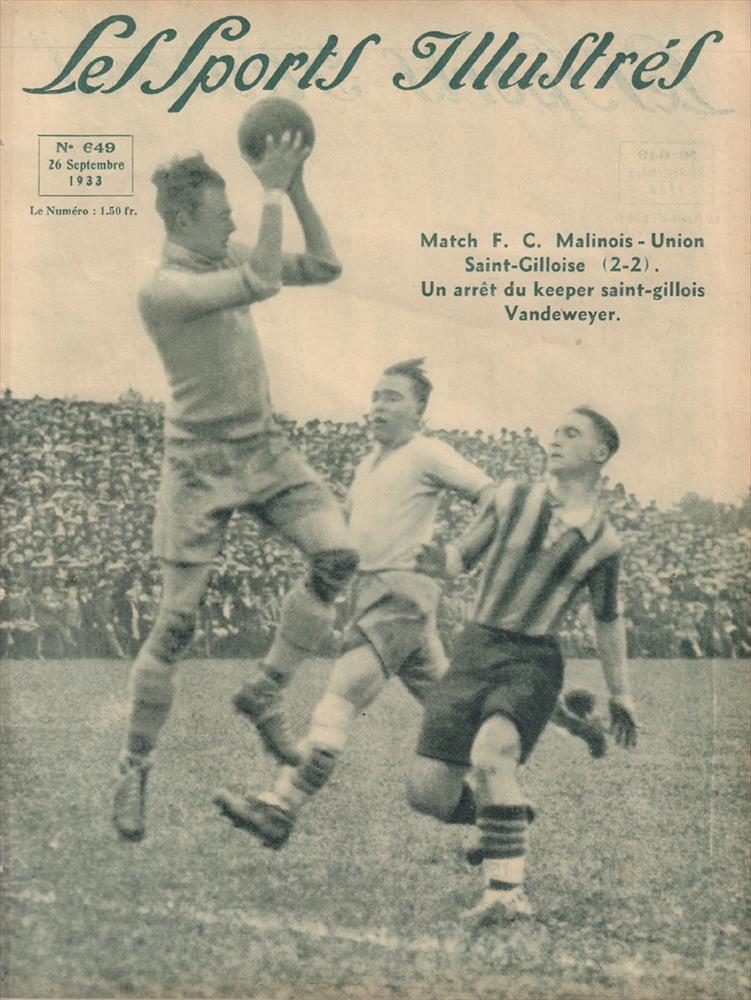 Despite having such an illustrious history the club faced a gradual decline till the 1960s and drifted into complete obscurity from then on. They reached their last major semi final in 1960, where they played against AS Roma in the Inter city-fairs cup.
WE ARE ANDERLECHT, WE ARE CHAMPIONS!!!!!!!! #ANDzwa #ANDzul #Champions pic.twitter.com/13vCG8fSiY

— RSC Anderlecht (@rscanderlecht) May 19, 2013
In 1963 they hit a new low as they were relegated to the 2nd division of Belgian football for the first time. This started their almost half a century absence from the first division.
They oscillated between the lower leagues and even slipped into the fourth division for a number of years after that.
Brighton owner Tony Bloom en his company Starlizard have made an official offer to buy Belgian 2nd tier club Union SG, according to colleague @MGoedefroy: #bhafc pic.twitter.com/0KHh4xaabj

— Kristof Terreur (@HLNinEngeland) May 10, 2018
But in May of 2018 everything changed as a revolution was taking shape in Brussels.
A Revolution In Belgium
In 2018 when their then German owner had put the club up for sale, Tony Bloom swooped in and bought the club along with his business partner Alex Muzio. USG's fortunes were about to change. 
Tony Bloom who is also the chairman and owner of Brighton and Hove Albion set out to restore the Belgian giant back to its former glory.
One of our #UnionBhoys went to #Brighton & met a @OfficialBHAFC. They switched scarves and last weekend he made a picture with Tony Bloom wearing it!
Nice story! That's why we also love football! #unionsgfamily pic.twitter.com/HxY4SKlt46

— Union SG for fans (@UnionSG) August 22, 2018
Bloom and Muzio bought Union when they were in the 2nd division and their short term goal was to make it to the Jupiler Pro league .
Bloom, a lifelong Brighton fan, took over at the Seagulls when they were down in the dumps. 
Brighton aren't the only team succeeding under Tony Bloom's ownership. Royale Union St-Gilloise are currently top of the Belgian Pro League after 11 games, despite it being their first season back in the top tier.

Blooming brilliant. #BHAFC #USG pic.twitter.com/d4of03LXAB

— Charlie Haffenden (@JournoHaff) October 18, 2021
His data driven and analytics approach transformed Brighton from a middling club in League 1 to one of the most effectively run clubs in the Premier League. He took the East Sussex side from a rundown Athletic stadium to a brand new multipurpose state of the art Amex stadium which has become a constant in the Premier League.
But after injecting 360 million pounds of his own money into Brighton over the years , Bloom apparently wanted more. He and his business partner Muzio were looking to buy a club outside of the UK that could win trophies but somewhere they could get to by road and was a maximum 3 hours away from the UK.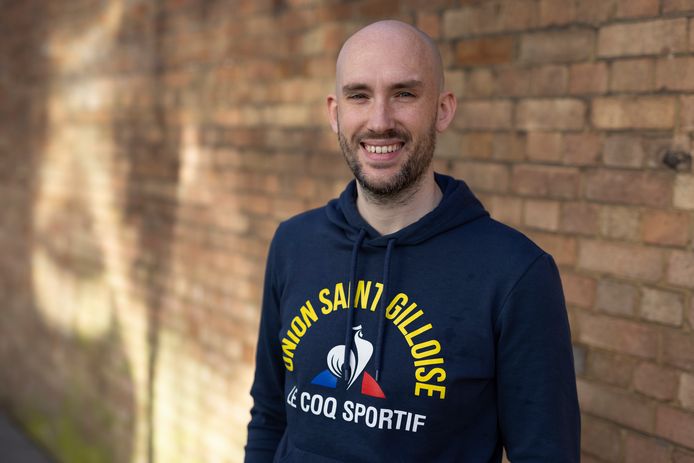 So they turned their attention to the Eredivisie and the Pro League. Finally in 2018 they saw the potential in the project at Union.
At this point Muzio was overseeing the day to day operations of the club. He appointed Chris O'Loughlin in 2019 as the sporting director and things started to change.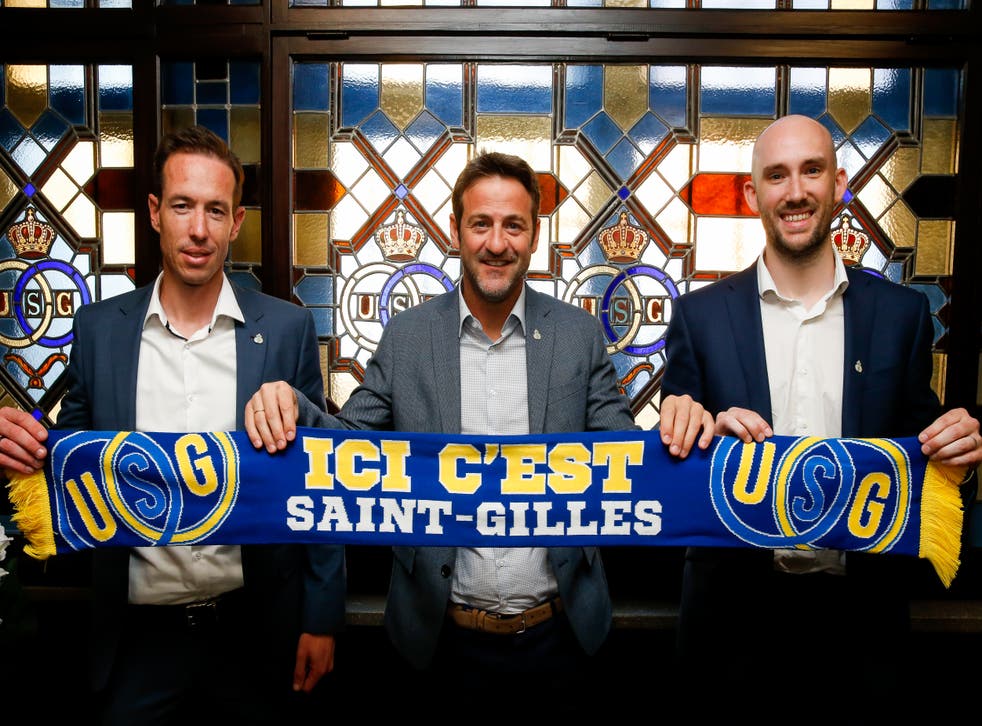 Together they bought in Luka Elsner who left for Amiens the very next season after they finished 3rd in the 2nd division. His successor Tomas Christensen also failed to deliver and was let go the very next season. 
In 2020 the youthful management team of USG consisting of Bloom, Muzio and O'Loughlin bought in Felice Mazzu, who had been out of a job for 6 months after he was sacked by Gent mid way through the previous season.
The man behind the succes of Royale Union Saint-Galloise:

I present you!

Felice Mazzu

Saint-Galloise (@UnionStGilloise) this season in JPL:

Games Played – 13
Won – 9
Draw – 1
Lost – 3
Points – 28

Promoted his team to JPL and now the leader of JPL#jpl #Mazzu #RUSG #Belgium pic.twitter.com/MwEVJQK9Gt

— SuperSub – Jupiler Pro League Fan Page (@SupersubJPL) November 2, 2021
Mazzu, who was hesitant about the project, took the chance to prove his doubters wrong after his failed stint at Gent. Together they were ready to transform Union and so they did. As Mazzu got them promoted instantly and since then they have not looked back.
🟨 𝐂 𝐇 𝐀 𝐌 𝐏 𝐈 𝐎 𝐍 🟦 pic.twitter.com/hYIDmNliJk

— Royale Union Saint-Gilloise (@UnionStGilloise) March 13, 2021
Whilst Union's scouting network was broad under the guidance of their youthful management they started using data and analytics to recruit talented young players from big clubs that are deemed surplus to requirements and exceptionally talented young players from lower leagues across Europe. Their scouts more than usually scout the players they want to sign for no less than 10 months.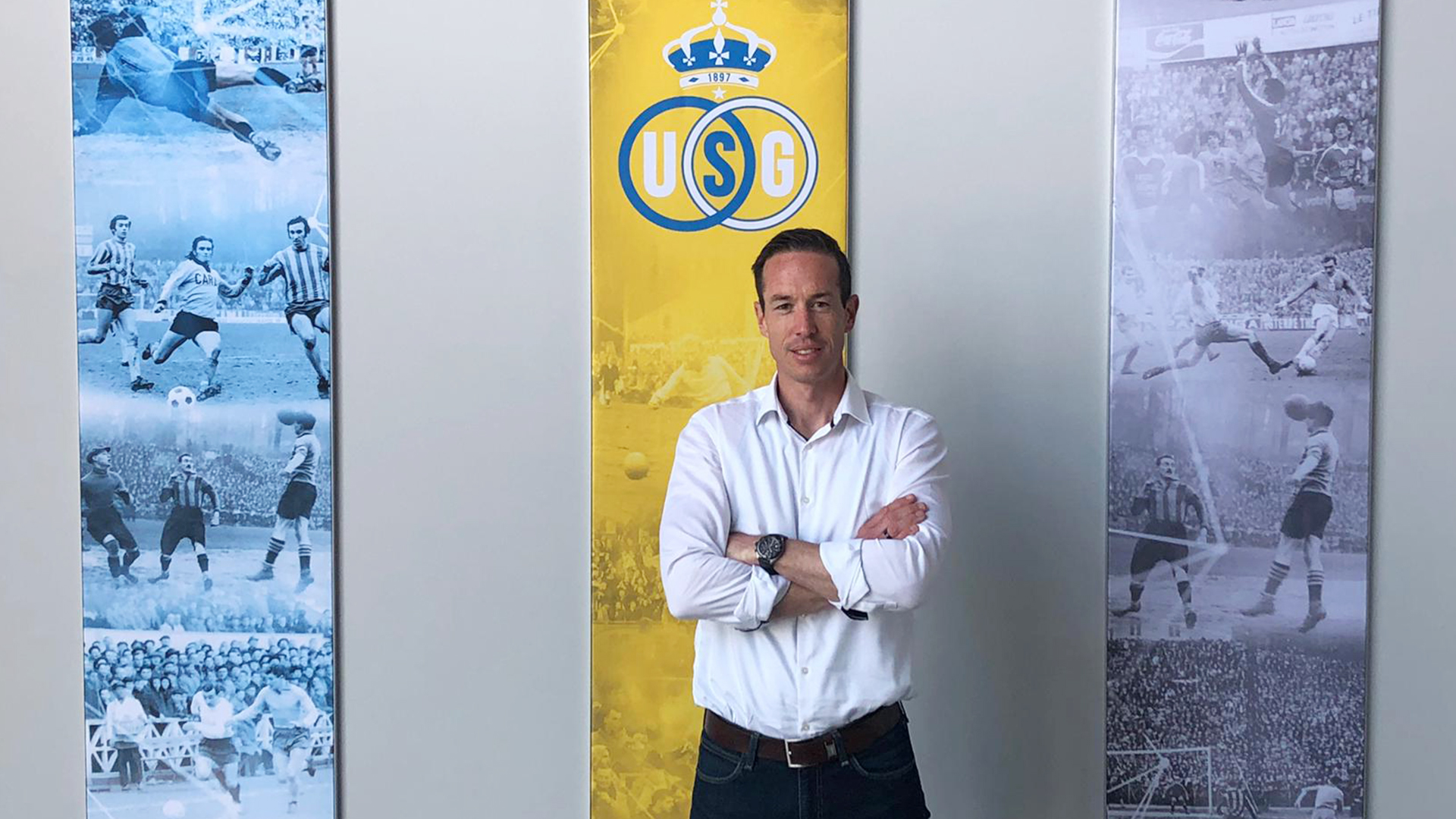 The emphasis on psychological aspects is paramount to their success also, as O'Loughlin stated that their scouts look for players that have overcome adversities time and time again because in football it is pretty much the same whether you are on the pitch or off it. 
🥳 𝒀𝒐𝒖 𝒂𝒓𝒆 𝒘𝒐𝒏𝒅𝒆𝒓𝒇𝒖𝒍! 🙌 pic.twitter.com/2szfNckS2b

— Royale Union Saint-Gilloise (@UnionStGilloise) January 30, 2022
This approach has yielded some brilliant results for the Brussels side as they have not spent any money on transfers over the last two campaigns picking up most of their current squad for free! Union has unearthed some gems in the process who are starring for them this season.
Stars For Union Saint-Gilloise This Season
Union's current squad is littered with players who have revived their careers in Belgium. The three stand out names and certainly the stars for Union this season are Deniz Undav, Dante Vanezir and Christian Burgess. 
Deniz Undav and Dante Vanezir are the deadliest strike partnership in Belgium this season. They have a combined total of 49 goal involvements this season. They both also have followed a very unique path to the top. 
The @dantevanzeir 🔗 Deniz Undav connection #jupilerproleague #cerusg pic.twitter.com/q5YiIN4bbD

— Pro League ⚽️🇧🇪 (@ProLeagueBE) October 6, 2021
Undav who was signed on free transfer from FC Meppen in the summer of 2020 has been a goal scoring machine in Mazzu's squad. Despite being overlooked USG took a punt on the then 23 German forward who has repaid the club's faith in him with 18 goals and 10 assists this season.
💥 15ème but en championnat pour Meister Deniz ! pic.twitter.com/sU27oGLE27

— Royale Union Saint-Gilloise (@UnionStGilloise) March 15, 2021
The story of Vanezir is slightly more unique. He was part Mazzu's Gent squad as a 20 year old was unable to break into the first team. After the Belgian coach was appointed USG coach he looked to reunite with the nifty forward so that he will be able to nurture the potential he saw in him. This made sure Vanezir was one of his first signings and since then has played a crucial role for Les Unionistes since joining.
90+11' GOOOOOOAAAAAAAAAL !!!!!

2️⃣-1️⃣ #USGGNK pic.twitter.com/YwuvMHuomd

— Royale Union Saint-Gilloise (@UnionStGilloise) January 23, 2022
This season he has scored 13 and assisted 8 goals. The 23 year olds performances have been so majestic that he was even called up by the Belgian national team squad by Roberto Martinez, a momentous occasion for the young attacker which was shared with his entire USG squad who celebrated it like a trophy. 
La réaction du vestiaire de l'Union Saint Gilloise lors de l'annonce de la sélection de Vanzeir avec les Diables Rouges 😭💛💙

[ Story Instagram de Lazare Amani ] pic.twitter.com/y3TVRsXI6q

— Actu @BelRedDevils 🇧🇪 (@BelgianPlayers) November 6, 2021
Christian Burgess' path to Belgium is even more strange. After the then 29 year old central defender had just won the player of the season for Portsmouth in 2020.
How it started ➡️ How it's going

First day for RUSG trying to figure out whether this small leap of faith had been the right decision. Fast forward 8 months and the picture says it all. Good things happen outside of your comfort zone and I'm not finished yet! #AllezUnion 💙💛 pic.twitter.com/Ooacjwoknr

— Christian Burgess (@Burgey44) March 15, 2021
They failed to renew his contract at the end of that very season and Union swooped in to sign him with little competition. This season he has helped Union Saint-Gilloise keep 8 clean sheets and has even chipped in with 3 goals. 
This combination of youth and experience in the squad has given the squad a lot of character.
📑 𝐒𝐪𝐮𝐚𝐝 🧢

Voici nos Unionistes pour la rencontre de ce samedi ! 👇 pic.twitter.com/D8exMDw7P1

— Royale Union Saint-Gilloise (@UnionStGilloise) November 5, 2021
Some other stand out performers for Les Unionistes this season include Kaoru Mitoma and Casper Nielsen who have also been in fine form this season making sure that even if the deadly duo of Vanezir and Undav fail to produce they always somehow manage to come up with the goods, and nothing signifies it more clearly than their most recent 1-0 win victory against Anderlecht in the league. 
🔝 Quelle saison de Casper Nielsen ! pic.twitter.com/its4dFgP1z

— Royale Union Saint-Gilloise (@UnionStGilloise) March 9, 2020
Surely Royale Union-Saint Gilloise will be crowned Belgian champions by the end of this season completing their miraculous return to the top and their fairytale of being crowned league champions again.
🟡🔵 Union Saint-Gilloise is the proud leader of the JPL. Can they become a surprising champion like Leicester at the time in the Premier League? 🏆#UnionSG #Union #UnionSaintGilloise #RUSG #Leicester #LeicesterCity #Mazzu #Vanzeir #Undav #Champion #betFIRST @UnionStGilloise pic.twitter.com/J82n2bhB4E

— betFIRST (@betfirst) November 9, 2021
With the stock of the Belgian league rising in recent years in Europe do not be too shocked when Union cause a few upsets in the UCL next season.