There are few clubs as associated with their youth system as Manchester United. Therefore, it was jarring to see the club not being in an FA Youth Cup final for 11 years. Numerous legends credit this tournament as the start of their journey.
After falling behind their rivals recently, United have started beefing up their youth ranks. Players like Hannibal Mejbri, Alejandro Garnacho and Toby Collyer have arrived as reinforcements in the past few windows. The results are there for all to see. A youth cup win put the exclamation mark on a great season for United's kids last year.
Man Utd have one of the best football academies in the world.
Therefore, to be at the head of that queue is no mean feat. Kobbie Mainoo has managed to achieve that. With the FA Youth Cup as his launching pad, Mainoo is set to make his mark this season. It has started off well with Mainoo bossing against grown men. His performance against Carlisle United in EFL Trophy has the fans salivating.
Kobbie Mainoo vs Carlisle United F.C (17-years-old) #mufc #MUAcademy pic.twitter.com/cMFmWiM6Ee

— academyarena Utd (@academyarenaUTD) August 31, 2022
Who is Kobbie Mainoo?
Kobbie Mainoo is a 17-year-old player at Manchester United. He plays as a midfielder currently but has also turned out as an attacking midfielder. Manchester United lacked guile and physicality in their midfield setup at the youth level. Kobbie Mainoo ably filled that gap at the U18s level. Having signed his first professional contract with United now, Mainoo will look to kick on next season under new manager Erik Ten Hag. Although he wasn't a part of the pre-season squad under ten Hag, Mainoo has become a fixture at U23s level this season.
Official: Kobbie Mainoo has signed his first professional contract with #mufc pic.twitter.com/en89E3hukc

— utdreport Academy (@utdreportAcad) May 16, 2022
Mainoo is from Stockport and holds dual citizenship- Ghana and England. He is a "United Lad" through and through, having spent his whole career at the club. Fan-favourites this season, like Alejandro Garnacho, have a couple of notable weaknesses in their game. However, at full flow, Kobbie Mainoo's playstyle looks tailor-made for senior football.
Kobbie Mainoo potential
In United youth circles, Kobbie Mainoo's name has been generating anticipation and excitement for a long time. He was making appearances for the U18 side when he was just 15. Furthermore, he was also deemed good enough to turn out for the U23s at just 16 years of age. Now at 17, he is the first name on the teamsheet at U23 level.
Remember the name, Kobbie Mainoo, The next big thing that happened.

Future Star ⭐️ pic.twitter.com/D97xddXO3v

— Fauzan 🇮🇩 | ⚽️🏎 (@UtdFzn) March 14, 2022
Read also: Who is Toby Collyer, United's newest midfield wonderkid
Kobbie Mainoo also has three England U17 caps to his name. He has scored once for his national team. Midfield is a position of need at the U23 level as Mejbri is on the cusp of first-team promotion. Therefore, Mainoo has been earmarked to take his place.
Kobbie Mainoo Stats
Mainoo made 31 appearances last season, turning out for both, U18s and U23s. In 17 appearances for the U18s, he scored two goals and dished out one assist.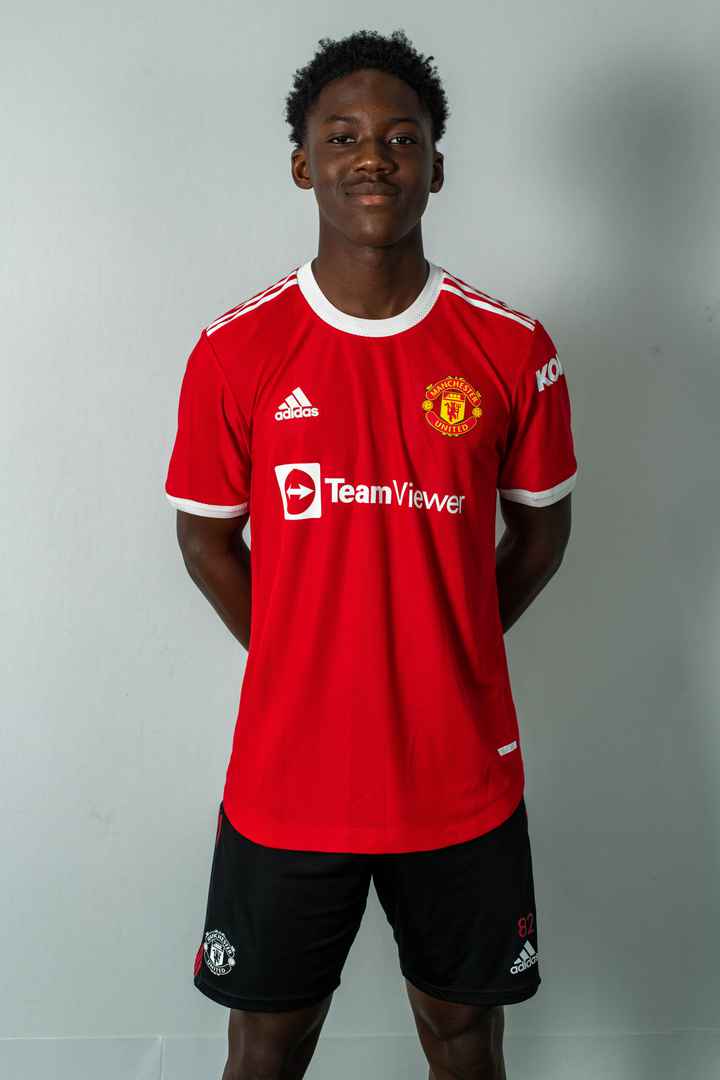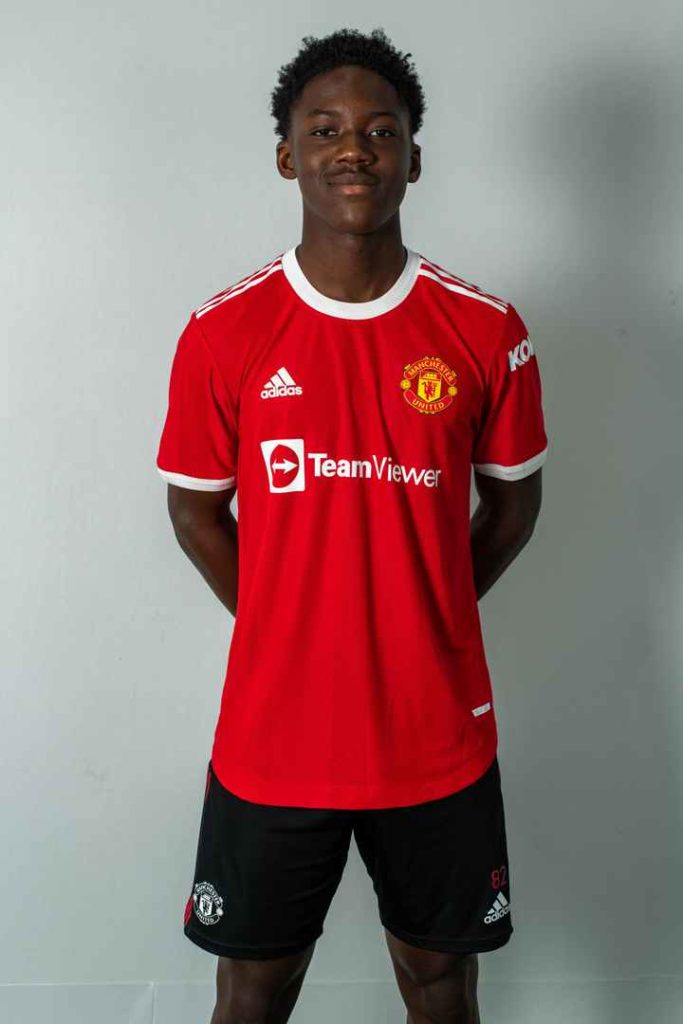 From a statistical view, FA Youth Cup was the Kobbie Mainoo show. Two goals and an assist in six games, from a deeper midfield position, are great numbers. Consequently, his good performances resulted in a step up to the U23s level, where he has shone this season. However, raw stats don't do justice to Mainoo's impact on the game.
Skills and style of play
In terms of senior footballer comparison, Kobbie Mainoo has a similar profile to Paul Pogba. Generally a central midfielder, he is comfortable playing in both, defensive midfield and attacking midfield.
Read also: Hannibal Mejbri, the "Crown Jewel" of United's next great midfield
His highly-developed frame could also help him fast-track to the senior setup. Kobbie Mainoo likes beating people off the dribble in the middle of the park. He combines it with elite passing ability and physicality. His vision and game awareness are already beyond what people would expect from a 17-year-old. Receiving the ball in tight spaces, he's an expert at eking out time and space from a difficult situation, always showing for the ball.
While playing deeper, he has shown enough tackling acumen and a hardworking mentality to excel. He has mainly appeared as a defensive midfielder at the U23 level for the same reason.
In an ideal scenario, Kobbie Mainoo could be the type of all-action, complete midfielder that every team in the world can use. The calmness of Michael Carrick, coupled with the flair and physicality of Paul Pogba- that's what Kobbie Mainoo is capable of if everything breaks right in his career.
Future at Manchester United
The precocious Mainoo has already shown enough to be fast-tracked in the youth setup at Manchester United. Turning out for the U23s at 16 is no mean feat. For his part, Mainoo has never seemed overawed at the magnitude of his competition.
If he keeps taking each promotion in his stride, then he could be ready to contribute to the first team in the next 2 to 3 years. Manchester United are a bit lightweight in midfield, as evidenced by their efforts to sign Frenkie de Jong. Christian Eriksen has already been signed and delivered. However, Mainoo might be a solution in-house in a few years.
Hannibal Mejbri has been banging on the first-team door for some time now and a loan to Birmingham now sees him test himself against senior pros. For Mainoo, that crucial decision could come next season. One thing is for certain, Manchester United could be sorted in their midfield for the next 15 years if Mainoo and Mejbri fulfills their potential.