Arsenal are having quite a busy summer. Proven winners have arrived from Man City in Gabriel Jesus and Oleksandr Zinchenko. Fabio Vieira has been this summer's youthful signing and Martin Odegaard is the new captain. However, one signing from last year is going under the radar. He is making a huge difference, but not actually playing. In the League Cup fixture against Leeds United last year, substitute Calum Chambers scored with his first touch following a corner.
He ran over to the sidelines in what was perceived as celebrations with those on the bench but there was a deeper reason behind it. Chambers was searching for Nicolas Jover, the set-piece coach of the Gunners who was appointed in last July.
He had told the defender that he was going to "score from your [Chambers] first touch so that's why I went running over to him. It was a nice moment."
Calum Chambers celebrating his goal against Leeds United with the Arsenal bench tonight. ❤️ #afc pic.twitter.com/mAs2QqbHaz

— afcstuff (@afcstuff) October 26, 2021
In fact, Arsenal finished last season scoring eight goals from corners, good for 4th position in the league. Jover is again in the news at the start of the new season. Arsenal scored with a brilliant set-piece routine in their 0-2 win against Palace. Zinchenko got his first Arsenal assist just 20 minutes into the game with a clever routine, Gary Neville was quick to give credit. So who is Jover and why has he been getting so popular with the players and pundits alike?
Practitioner of rare crafts
The Frenchman has a stellar resume behind him, having started his career as an analyst with Ligue 1 side Montpellier. He was part of the backroom staff when the team won the league title in 2012, before spending three years with the Croatian national team. Jover made his first foray into English football with Brentford in 2015, part of the Bees' unique model of tactics, scouting and approach-play.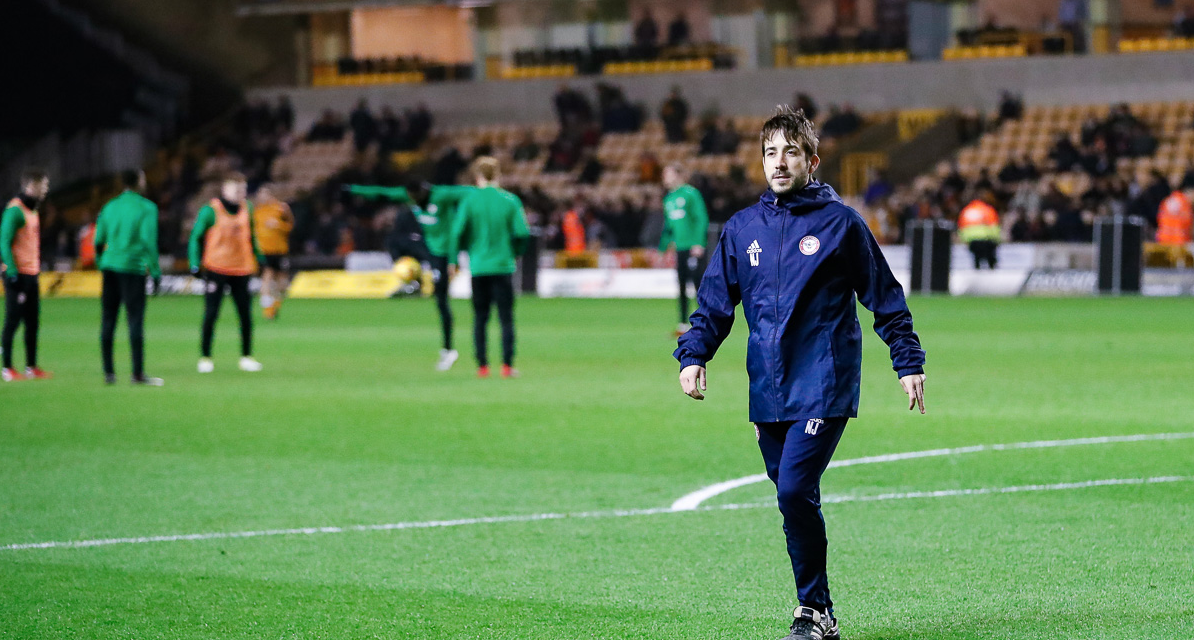 His performances with Brentford were integral to the team's rise to the Championship and Jover did not go unnoticed. Pep Guardiola recruited him in 2019 and this was where he first came into contact with Mikel Arteta, then the assistant coach of Manchester City. Jover and team helped the Cityzens win two League Cups and the Premier League crown that season.
📰| Man City hired Nicolas Jover from Brentford to become their first ever set piece specialist.

City have scored six goals from corners and free kicks in 11 league games this season – half as many as in the whole of last season.

[@ground_guru] pic.twitter.com/xvZWQMuuwP

— City Chief (@City_Chief) November 6, 2019
Arteta, now at Arsenal, lost his set-piece coach before the start of the last campaign with Andreas Georgsen moved to his native Sweden to be Sporting Director of Malmo. The Arsenal boss wasted little time in bringing Jover into the fold and results have been fruitful right from the off, just as they were with City over the past two years.
Arsenal had one of the best ever league seasons in Europe during their Invincibles era. Here are the other contenders 
Stellar turnaround
Coming to how successful Jover has been over the past few years. In the 2019-20 season, City scored 17 goals from set-pieces while conceding only seven. Those were the best and second-best respectively in the league. Jover uses a mix of decoy runners, disguised movement and an overload of players inside the box in anticipation of the second ball. He has players stationed at different positions alongside defenders and in free spaces so that the threat is sustainable.
Read also: What Matt Turner will bring to Arsenal from the MLS?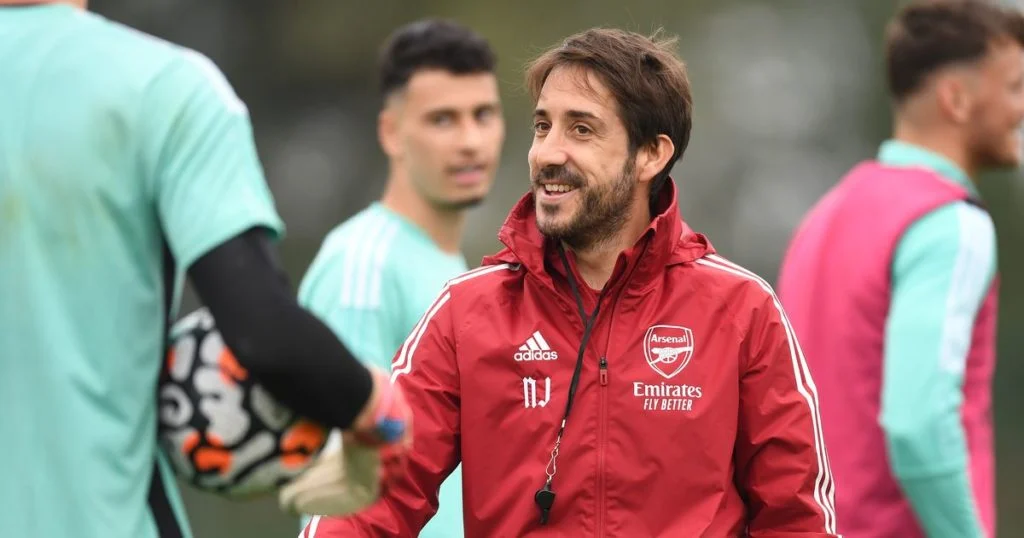 With the Gunners, the impact has been noticeable already. Arsenal scored eight times from set-piece situations last season. Moreover, Arsenal hadn't conceded a goal from corners in the PL till near the end of the season. What has been even more encouraging is how well Jover has gelled with the players in such a short time.
What a stat! How impressed have you been with Arsenal's set piece finishing this season? 👀#LEIARS #Gabriel #AFC pic.twitter.com/M0cNgs6qsT

— AFTV (@AFTVMedia) October 31, 2021
They are really invested in what the coach is trying to implement and working hard to achieve the targets. Indeed, Jover takes a lot of time in analysing and studying each situation. That is reflected in how the xG from set-pieces has gone from 0.16 to 0.60 (5th in the league) along with completing 38.8% of their corner-kicks (4th in the league).
Also read: Why Arsene Wenger deserves more credit than he gets
Jover has been described as someone who "asks questions" and "is never satisfied." He wills  the players to transmit the knowledge they have gained so they can improve regularly. Furthermore, he also aims at preempting what the opponents might do once the set-piece is taken. If the ball breaks into the box and discusses every possibility in minute details. Thus, there is clear and logical reasoning behind every move taken by the players.
Underappreciated genius 
Set-piece coaches are still a rare breed in football, though more and more clubs are hiring one. The importance of goals from them cannot be understated and, keeping things tight at the back. Jover has brought his magic to the Emirates and Arsenal's opponents need to be well aware now.