Luka Modric. Mateo Kovacic. Dani Olmo. They all have one thing in common – the Dinamo Zagreb academy. The Croatian club has produced some of the biggest names in world football and the latest star in line is Josko Gvardiol.
Nicknamed Pep thanks to sharing a similar last name to Man City's Premier League winning manager, Gvardiol has attracted interest from Europe's biggest clubs. Perhaps the best compliment he received was the interest from Leeds and Marcelo Bielsa. El Loco is football's godfather with an exceptional eye for talent and Gvardiol was on his radar even though Leeds eventually failed to get their man.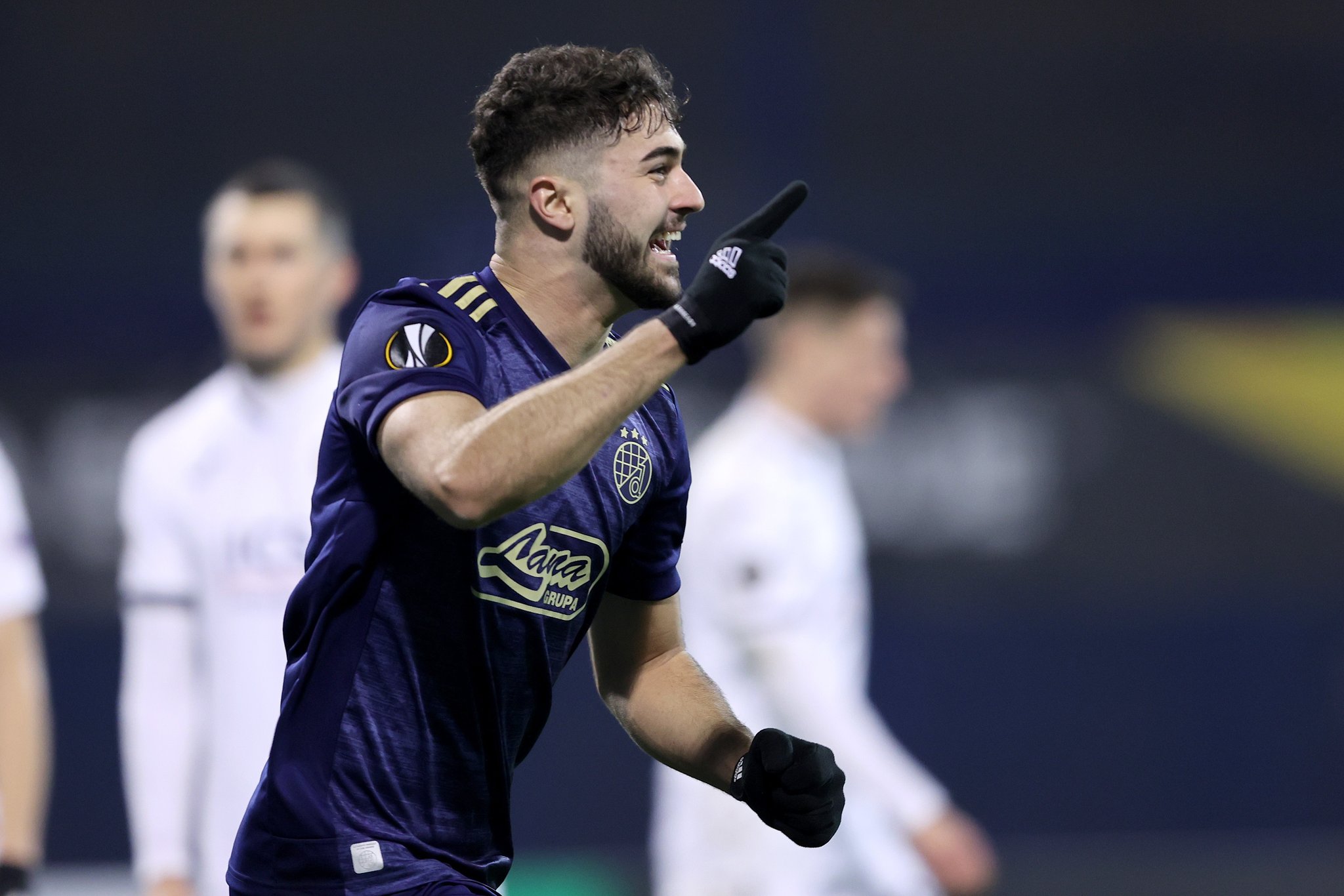 A left-footed centre back who can also play left back, Gvardiol is already a prospective future great at just 19 years. He graduated from the academy straight to the first team, something that even Modric did not do. He is all set to join one of Europe's biggest clubs next season in RB Leipzig.
PLAYING CAREER SO FAR
Josko Gvardiol started his footballing education at the age of 6, when he joined NK Tresnjevka, staying there for two years. He was picked up by Dinamo soon after and he joined the academy in 2010.
He was soon identified as a future leader and was touted to be the academy's next big product from a young age. He was deemed to be ready for the first team at the age of 16, an honour bestowed only upon current Chelsea man Kovacic.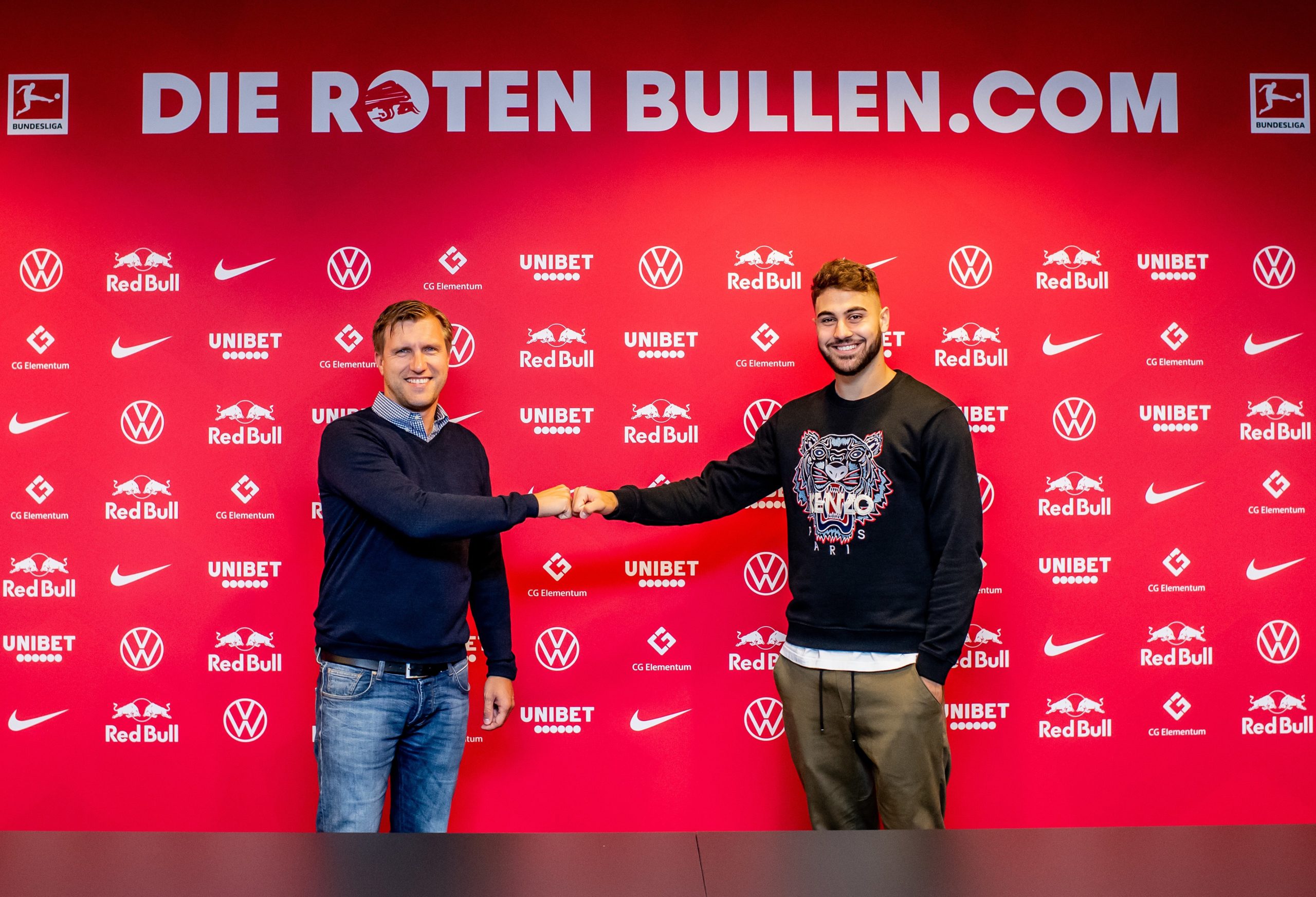 He was a part of the first-team squad for the 2018-19 season, at just 17. However, Gvardiol started the season with Dinamo's B side that plays in the Croatian second division. He made just three appearances for the second team before making his senior debut as a substitute in October 2019.
In his first start for the Zagreb first team, Gvardiol scored the only goal of the match. His role in the first team reduced for the next few months before returning to play an integral role in the final stretch of Zagreb's Croatian title win towards the end of the 2019-20 season.
48' GOOOOOOOOOOL! Dinamo – Inter Zaprešić 1:0. Gvardiol ⚽️💙😎 #dinamozagreb #prvaliga pic.twitter.com/1jsUDz8Pnc

— GNK Dinamo (@gnkdinamo) November 2, 2019
This season Josko has made 23 appearances for Dinamo who are once again top of the league and look set to retain their title. Midway through the season, it was announced that Gvardiol will be leaving Zagreb in the summer of 2021 to join Bundesliga side RB Leipzig for a reported fee of 20 million Euros.
Josko has also featured for Croatia's national team youth sides, most recently with the U21 squad for whom he has scored a goal as well.
STATS
Gvardiol has made 49 senior appearances, an impressive return for a 19 year old. 10 of these appearances came in the Europa League as Zagreb reached the Quarter-finals, overcoming Tottenham Hotspur in the Round of 16 although Josko missed that tie due to injury.
🚨 TRANSFER ALERT 🚨

Marcelo Bielsa wants another defender at Leeds. They are reportedly in talks for Dinamo Zagreb's 18-year-old Joško Gvardiol. Here are his stats at a Premier League standard – a very aggressive defender with close to average quality, good ball retention:

1/3 pic.twitter.com/1PDHaxgUtb

— smarterscout (@smarterscout) August 31, 2020
He has four goals and four assists to his name but it is his defensive contributions that stand out. While the data for the Croatian top division is not available, in the Europa League Gvardiol averages 1.5 tackles per 90 and 1.9 interceptions per 90 this season. According to Smarter Scout, Gvardiol ranks well above average for both aerial as well as ground duels while using the English Premier League as a benchmark.
WHAT THE STATS DON'T TELL
The young Croat is an imposing figure at 6 ft. 2 inches. His aerial ability is exceptional but his height does not reduce his pace as is often the case. He is swift and quick across the ground and recovers very well.
His physicality compliments his technicality well. He can play three positions – a centre back in a four man back line, left back, and a left sided centre back in a three man back line. Only technically and tactically adept players can maintain such flexibility without compromising on quality.
Gvardiol's one-on-one defending is amongst the best as far as young centre backs go, which can be put down to him playing the full back role during his formative years. His stature allows him to dispossess individuals easily.
He is very press-resistant akin to Manchester United left back Luke Shaw. Josko has a great ability to carry the ball out of defence, irrespective of where he is playing, allowing a smooth transition from defence to attack. His passing range is impressive, as one would expect from a modern-day centre back and his game reading has signs of promise.
WHAT MAKES HIM SPECIAL
Unarguably, the most important aspect of being a defender is making the right decisions. While defending is primarily a reactive art, proactiveness can make one's job considerably easier. Gvardiol, even at a young age, has shown exemplary decision making skills – an invaluable skill.
He knows exactly when to go for the interception and when to delay. When to drive forwards with the ball and when to offload it. When to commit to the tackle and when to take a step back.
Moreover, Josko's physical development ensures that he is a nuisance for attackers to play against. He easily bullies off strikers and wingers when they have the ball and is very difficult to dispossess when he is in possession.
Josko is also very progressive in his passing which is an asset that few defenders boast of. He has the right combination of brain and brawn which gives him a very high ceiling as a defender.
POTENTIAL
Josko Gvardiol will be joining the Leipzig ranks in the summer and is all set to become Die Rotten Bullen's latest recruitment success. Two of their young centre backs in Dayot Upamecano and Ibrahima Konate are moving on this summer, and Gvardiol can be expected to be thrown straight in the deep end.
https://youtu.be/b1ohqXExLp8
His move to Germany is a smart one given that a lot of teams in the Bundesliga, including Leipzig at times, play a back three. Having a left-footed centre back in the back line allows a wider range of build-up play options. The demand for players with this particular skill-set is very high across Europe.
One expects Gvardiol will be an important player for Leipzig in the coming years and should he keep up his development, one of Europe's super clubs will soon be knocking on the door for Josko's signature.