Belgium enters the Euro 2020 as the No.1 ranked team. However, they have an ageing squad with many players way past their prime, especially in the defensive third. This situation can turn out to be a golden opportunity for Lyon's 25-year old centre-back Jason Denayer.
Denayer has spent most of his playing career working without the deserved recognition. After demonstrating his quality on four different loan deals, he failed to find his place in Pep Guardiola's multi-million pounds backline.
He finally found his way in France with Olympique Lyonnais A.K.A Lyon and did grab some attention, but the coming Euros will be decisive for the budding ball-playing centre-half's future pursuit.
WHO IS JASON DENAYER?
Born in the Belgian capital, Jason Denayer found his future career at the young age of six. After spending some time at FC Ganshoren and later moving to Anderlecht academy, Denayer was set to become a forward and learnt his craft on the ball for seven years.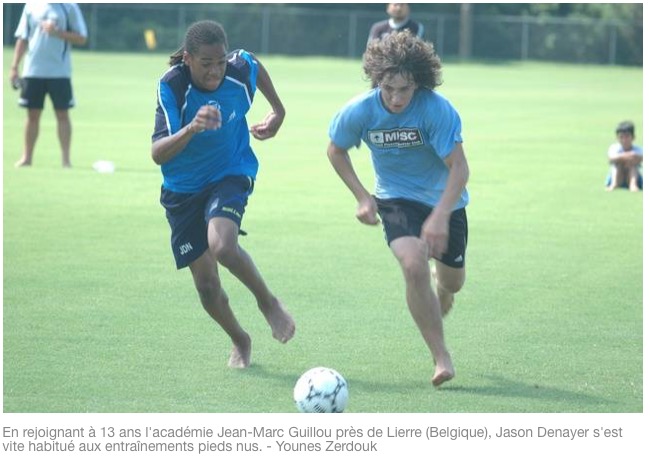 This turned out helpful when he moved to the JMG Academy in Lier, Belgium at the age of 13. The renowned academy set up by former French player Jean-Marc Guillou decided to turn him into a defender. Denayer credits his time at the academy as the most important phase of his career that helped him shape into the player he is today.
In 2013, Denayer decided to move to England and try his trade in English football. After a failed trial at Liverpool, Denayer was finally given his first professional contract by Manchester City. He joined their academy and played in the U21 development league. His coaches noticed his progress which also earned him a loan move to Celtic the next year.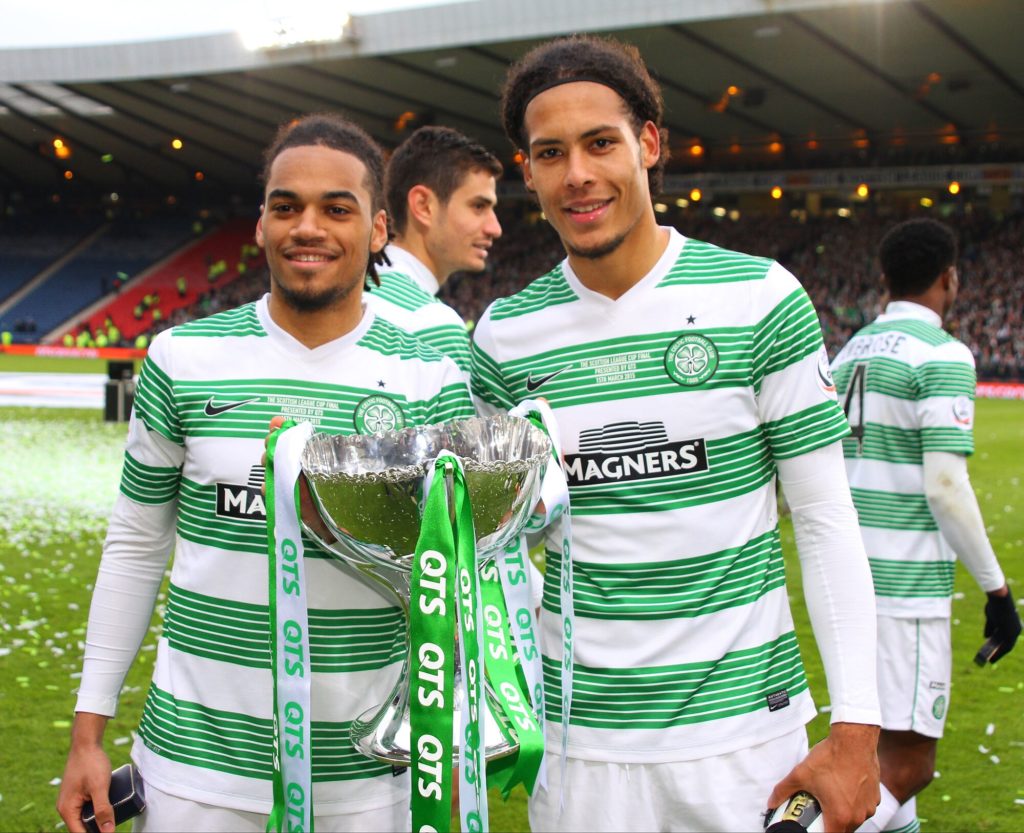 At Celtic, he played an important role alongside Virgil Van Dijk in the club's triumph in the Scottish Premiership and the Scottish League Cup. He was awarded the Scotland Young Player of the Year.
He was expecting a chance to play for the Manchester City first-team but what followed were three more full season loan deals. Twice at the Turkish club Galatasaray and once with Sunderland before finally deciding to find a permanent home.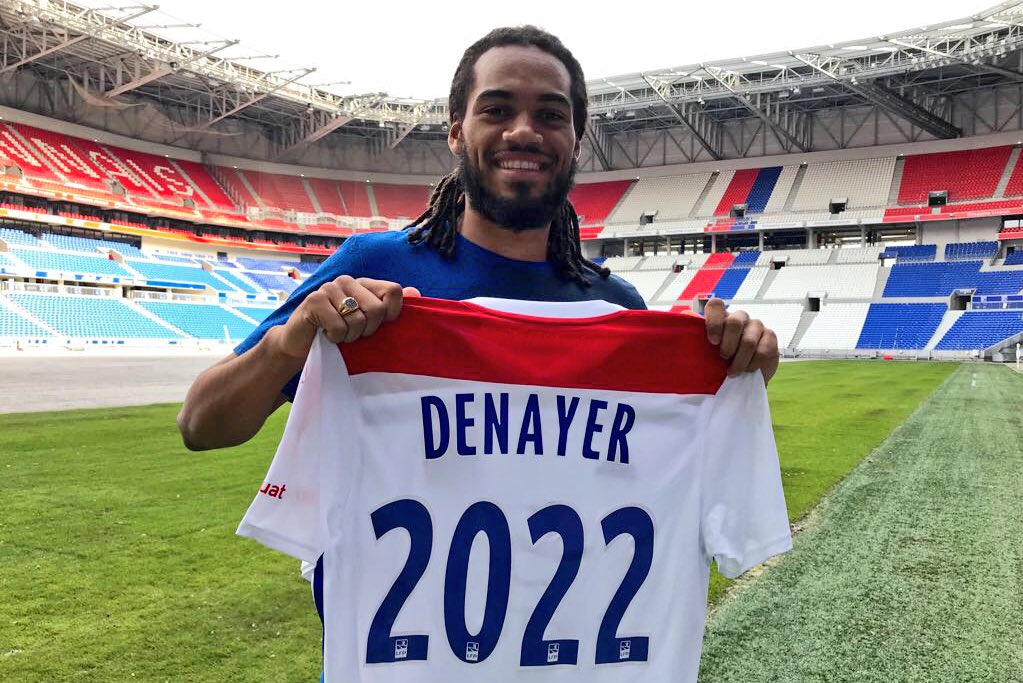 He was signed by Lyon in the summer of 2018 for a fee of €6.5m and signed a four-year contract. He had an impressive first season making demonstrating his colossal passing range. According to FBref.com, Denayer had a pass success rate of 94.5%, with an 89% accuracy in passes launched across the field. The figure only went higher in the coming seasons as we discuss in the next section along with his defensive skills.
PLAYER ANALYSIS
Denayer is primarily known for his action when in possession, but his defensive traits have also developed, although at a slower pace.
The 25-year old defender is usually placed as the left-sided centre-back in a four-man defence but can also play as a defensive midfielder to start attacking transitions with his acute passing.
He likes to come forward and play with the ball, helping his team build attacks with his ball-carrying ability and ball control. Even while defending duels, he looks rather calm and wins more than half of his attempted duels.
🔴🔵 Jason Denayer 🙌#UCL pic.twitter.com/OVhi4lFctf

— UEFA Champions League (@ChampionsLeague) February 19, 2019
Denayer is not one of those scrappy defenders who dive into challenges and clears the ball at the first instance. Lyon manager Rudi Garcia, just like his predecessor Sylvinho, allows the Belgian to take control of the situation and use his vision and passing range to break out attacks.
This season, Denayer registered a pass success rate of 95.8% with 92.2% accuracy in long passes in the league. He ranks the highest among defenders in Europe in this regard. And the 25-year old uses this skill quite often, averaging 10 cross-field passes per 90 minutes.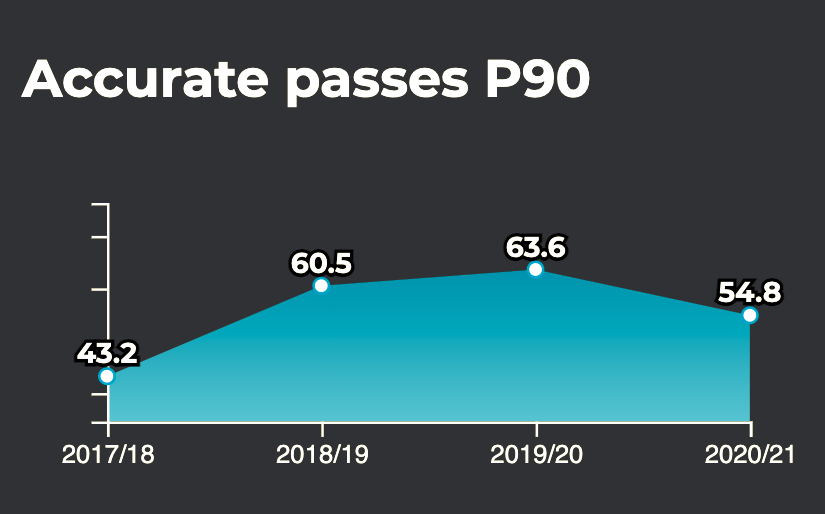 Despite having an ordinary physique compared to his competitors, the Lyon centre-half has a commanding presence in both the boxes. He played alongside one of the best defenders in the world albeit suffering from an injury, Virgil Van Dijk, and kept the fanbase divided on who's the better player amongst the two.
Jason Denayer is certainly one of the most promising ball-playing centre-backs in the world and can take the next step in his career. Preparing to become a striker for the starting seven years of his career helped him evolve with the modern football that highly rates his kind of players.
114 – Jason Denayer has succeed each of his 114 passes against Angers. This is the first time a player has made so many passes in the same game in the top 5 European leagues without missing one since Opta analyzed all these competitions (2006/07). Insurance. #OLSCO pic.twitter.com/NvdrE9rTfI

— OptaJean (@OptaJean) August 16, 2019
He needs some improvement on the defensive side, which might be a concern for potential buyers. Still only 25, he has the potential and time on his hands to become a top European defender.
BOOMING FACTOR
The biggest positive of having a player like Jason Denayer is the composure you get while turning defence into attacks with his adept passing.
🇫🇷💪

Only Jason Denayer (94.9%) has a better pass success rate than Presnel Kimpembe (94.5%) in Ligue 1 this season pic.twitter.com/I4BDOvxC2n

— WhoScored.com (@WhoScored) March 10, 2021
Currently, at Lyon, Denayer is yet to reach his full potential but is showing great signs of progress in recent years. Euro 2020 will be the true test of his abilities, and many potential buyers will stand in queue if he helps Belgium outdo their expectations.
Denayer has always played alongside more experienced and composed defenders which critics say have covered his defensive inabilities. He needs to display his leadership ability in order to become a more complete defender.
Despite all his drawbacks, Jason Denayer is one of the most highly rated with respect to his ball-playing ability. This factor makes him eligible for our "Buy Before They Boom" list which consists of players that are soon set to become the talk of the town.
PREDICTION FOR EUROS
Jason Denayer stands alongside seasoned defenders like Jan Vertonghen (34), Toby Alderwiereld (32) and Thomas Vermaelen (35) and is most likely to start in Belgium's three-man backline between former Tottenham teammates Alderweireld and Vertonghen.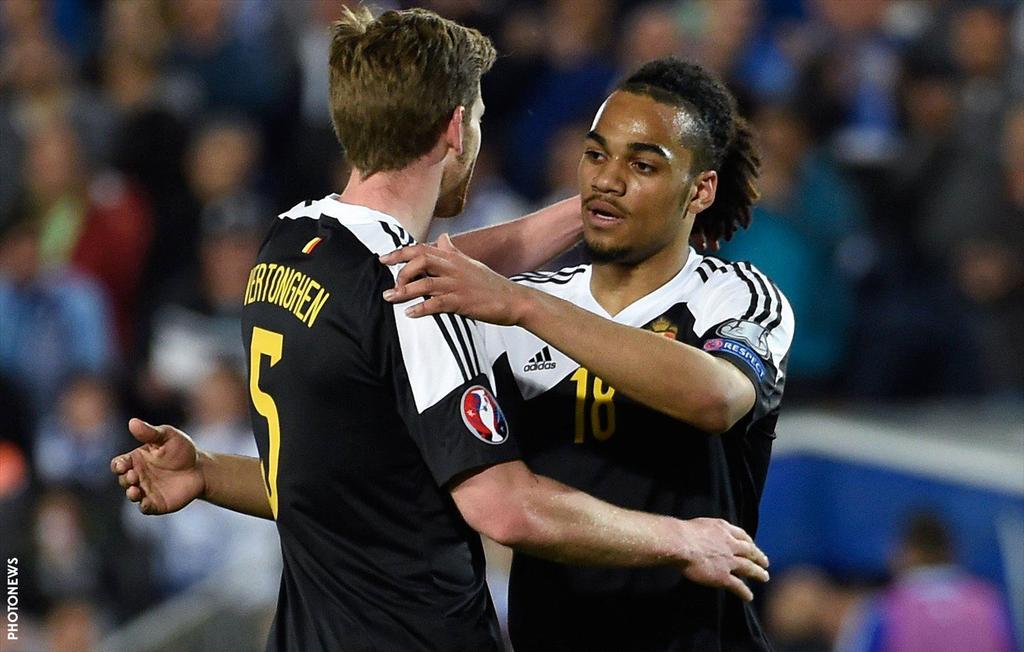 Denayer will surely want to become the find of the tournament, along the lines of previous instances where major International tournaments helped players leap forward in their careers.
With the national squad, Denayer will get more freedom to carry the ball forward and join attacks having two of his teammates covering for him. He will be gaily used by Belgium boss Roberto Martinez to kickstart counter-attacks with the likes of Hazard, Lukaku, Mertens and Carrasco to sting the opponent with pace.
If the Lyon defender lives up to the expectations, he can surely attract a range of clubs looking to acquire his services and help Lyon gain a great profit margin on his deal.
IDEAL LANDING SPOT
Distribution being his speciality, Jason Denayer is suitable for both possession-based as well as counter-attacking teams. But lack of defensive prowess might limit the possibility to either counter-attacking teams or those with three-man defences like his national side. Lyon are looking to keep him and are ready to offer a contract extension if the Belgian decides to stay.
JM Aulas [Lyon President] on the extension of Jason Denayer 🇧🇪: "We were very close to an agreement. I think that not being in the Champions League played a role. He is a nice boy, so don't worry. We will discuss the Euro when he returns." #OL #Lyon pic.twitter.com/mag5x0xHQX

— RouteOneFootball (@Route1futbol) June 7, 2021
He earned interest from AC Milan last year and they might pursue the Lyon defenders priced around €25 million for their return to the Champions League.
Arsenal can be another possible suitor for his services with Arteta being one of the budding pragmatic managers who won his first trophy six months into his first job. Arteta can use Denayer's distribution and play him in a three-man defence alongside Gabriel and Holding.
As of now, there isn't any club close to signing the Belgian, but things can turn around after a successful Euro campaign later this June.