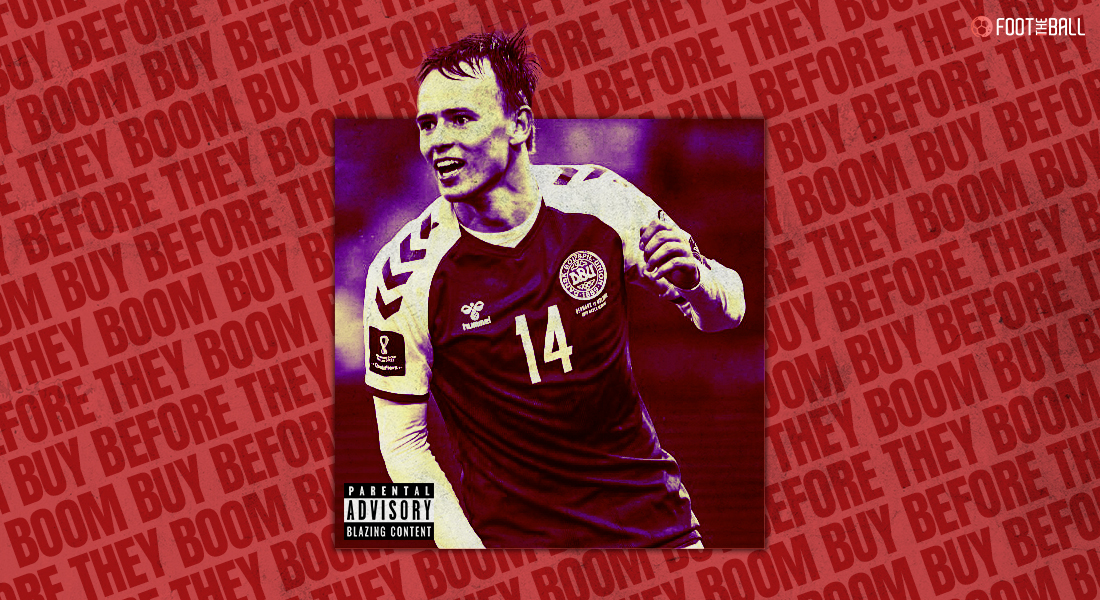 BUY BEFORE THEY BOOM – MIKKEL DAMSGAARD, DENMARK'S FUTURE SUPERSTAR
Tournaments such as the Euros or its bigger brother, the World Cup, are opportunities for players to showcase their talent to the wider public which can include clubs, scouts or millions of fans alike, irrespective of any barrier such as language or nation.
The teams which go on to play the final will feature in seven games, and while it may be only seven, it is enough for those who have the urge to showcase themselves and get a prized move in the summer, which has the potential to change their lives completely.
We, at FootTheBall, are here to tell you about such players that teams should "Buy Before They Boom". These are the players that are primed for a breakout with glittering performances in the Euro, which is sure to rocket their valuation through the roof. One such player is Mikkel Damsgaard.
WHO IS MIKKEL DAMSGAARD?
Mikkel Damsgaard is a 20-year-old attacking midfielder/winger who plays for Sampdoria in the Italian Serie A. He started off in the youth system of local club Jyllinge FC, where his father was a coach, at a very young age of five and moved to FC Nordsjælland in 2013, as an under-12 player after impressing the scouts during a youth game for Jyllinge.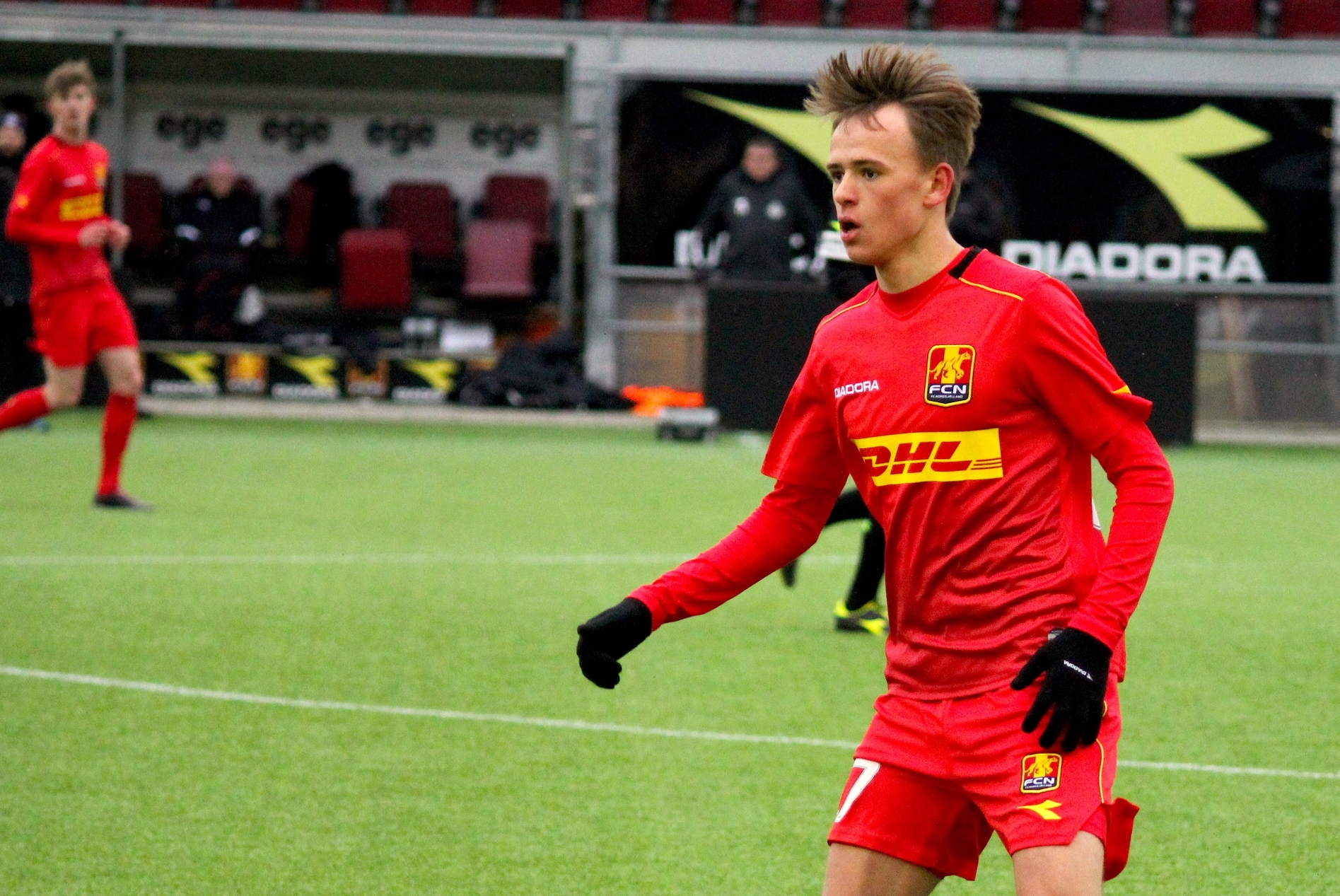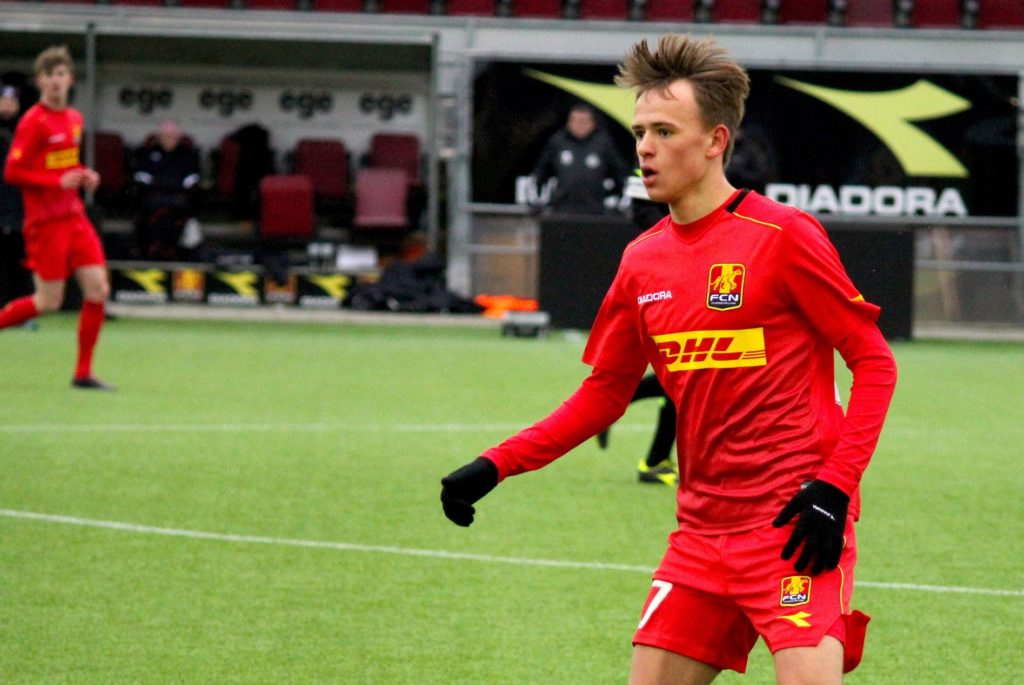 Mikkel Damsgaard during his days at Nordsjælland in Denmark. (Image Courtesy: FC Nordsjælland / Website)
He made his first-team debut in 2017, at the age of 17, and went on to make 93 appearances for the club before moving on to Serie A club Sampdoria in the summer of 2020 for a fee of around €7 million.
In the 2020-21 season, Damsgaard finished with only two goals and four assists in 35 appearances in the league, but out of those 35, he only started in 18 of them and had managed to play only 19.7 full matches worth of minutes in his first season in one of Europe's top five leagues.
PLAYER ANALYSIS
Damsgaard, in his four seasons of competitive football, has played in various positions across the pitch such as central midfield, on the left-wing, as a number ten, and even as a striker and has attained over 1500 minutes in each of them.
This season, he predominantly played as a left-winger in Claudio Ranieri's primary 4-4-1-1 but whenever there was a system change or he came on as a substitute, Damsgaard also operated as a right-winger and also in midfield, both as an attacking midfielder and as a central midfielder.
One of those rare breeds of having a swagger in their game along with skill and talent, Damsgaard is very much encouraged to join the front two attackers at Sampdoria and create opportunities for his fellow attackers and also score goals whenever there is a chance.
His two goals come from an xG of 2.4, which indicates his underperformance in the games and this could be a sign that the 20-year-old still has can improve a lot which can only be a boon to him. Also, his 4 assists have come from an xA of 2.8, and this indicates his tendency to create opportunities from difficult positions on the pitch which is a skill on its own.
However, along with his versatility and positional sense, Damsgaard's best ability is his on the ball technique as he is often given the license to play the risky pass, and although he fails at times, his success rate is among the best in the under-23 age group across the top five leagues.
He is also quite adept at creating space for his teammates and is very skilful at maneuvering himself into little pockets of space to play one-twos and link up with teammates, which explains why he produces such a high volume of shot creation.
27) Mikkel Damsgaard (#DEN / Sampdoria)

Well that's one way to announce yourself to the world. The 20 year-old youngster scored an absolute belter of a strike from outside the box, receiving between the lines and showcasing his first touch along the way. pic.twitter.com/0KuHp4Trov

— Yash (@Odriozolite) June 21, 2021
As well as technical quality, Damsgaard shows grit to his game. His willingness to work hard defensively and put his foot into tackles belied his slight frame has contributed to the compliments that he has received in recent years.
One caveat can be his inconsistent defensive work and his physical prowess. At times, he has this tendency to dive rather rashly into tackles, which ends up giving the opposition key set plays. Also, he needs to gain some muscle as that would make him a world-class midfielder in the future.
BOOMING FACTOR
The Italian Serie A has regularly being a decent market for prospective buyers to buy wingers or attacking midfielders who are fast and supremely skilled and those who are about to reach their prime.
Attacking midfielders who are also capable of helping their defence in pressing while out of possession are luxurious items in some markets and this Euros could be the time to make a good impression for Damsgaard if he wishes to make a move to one of the top clubs in Italy or anywhere else across Europe.
If the Dane continues to display the same performances at the Euros, it might be enough to convince prospective buyers to splash the cash for the 20-year-old.
Along with his ability to find defence-splitting passes from difficult positions, his set-piece prowess, and him having the skill of taking free-kicks can be the path for his explosion at the European Championship.
PREDICTION FOR EUROS
Damsgaard wasn't a starter for the Denmark national side at the beginning of the tournament but the unfortunate incident with Christian Eriksen has paved the way for the Sampdoria midfielder to become the creator-in-chief for the Danes.
After a commendable outing against Belgium in the second group game, in which they lost 2-1, Damsgaard was arguably the best player on the pitch against Russia and was one of the major reasons why Denmark had demolished them in a 4-1 win. He opened the scoring in the 38th minute, which made him the youngest goalscorer for Denmark at the Euros.
🇩🇰 Remember the name! Mikkel Damsgaard = youngest ever EURO finals scorer for Denmark (20 years, 353 days) 👏#EURO2020 pic.twitter.com/c4rvuJ6ceO

— UEFA EURO 2020 (@EURO2020) June 21, 2021
There are clubs who have scouted the 20-year-old prior to the start of the Euros and if Damsgaard can continue the same performances into the knockout stages and help Denmark achieve a dream run, many more could join the party in wanting to acquire his services in the summer.
IDEAL LANDING SPOT
Due to Sampdoria finishing 9th in the Serie A, Mikkel Damsgaard will not play any kind of European football this season after featuring in the Europa League qualifying round with Nordsjælland in 2018-19.
Reports had emerged before the start of the Euros that Tottenham and Jose Mourinho were looking to sign the Dane from the Italian club but with Mourinho now sacked as the Spurs manager, it will be interesting to see whether Spurs' new Director of Football, Fabio Paratici will re-kindle the interest.
And now with his impressive performances in the group stage, the pre-tournament price of €20 million has now shot up to €30 million and as per the club president, Massimo Ferrero, that price can reach €40 million if the Dane continues to impress in the knockout stages.
If Damsgaard does make the move to the Premier League, Arsenal would be the best club for him as the Gunners are still looking to searching for a primary left-winger as the last season saw Pierre-Emerick Aubameyang and Willian share the spot and now with Brazilian having left the club, the 20-year-old can make that his position.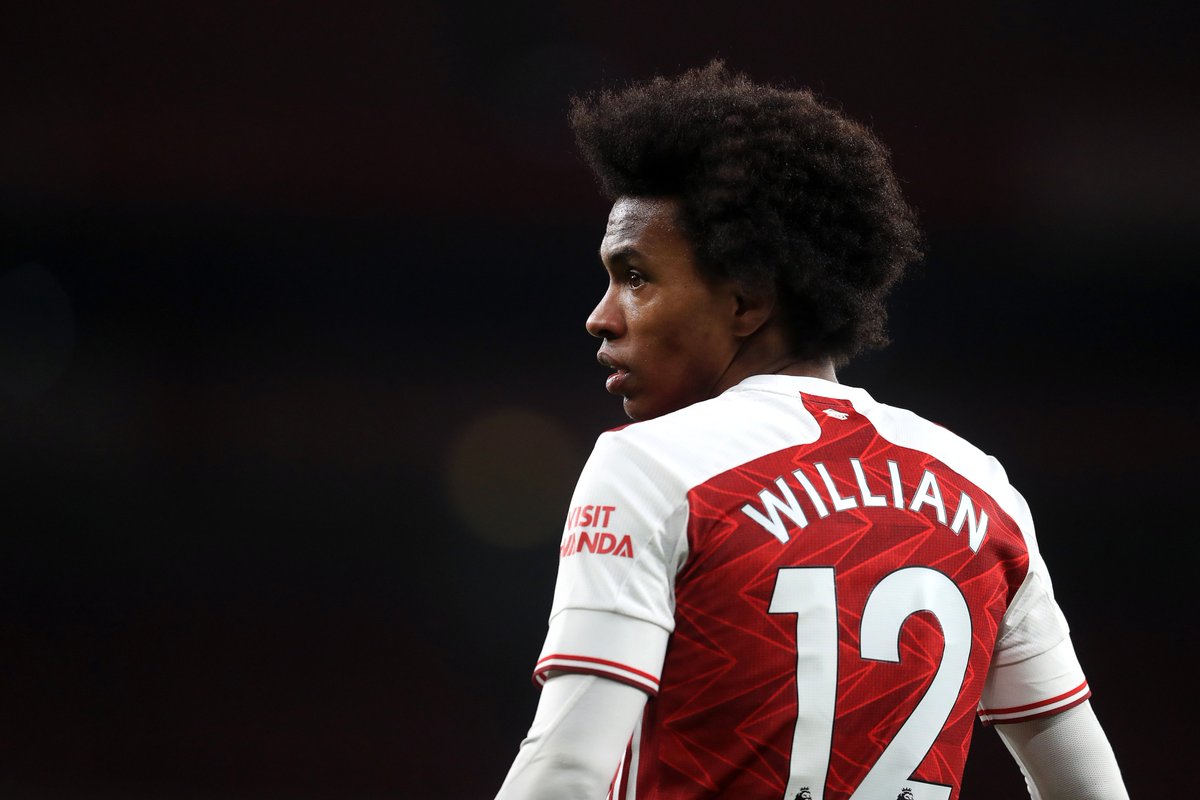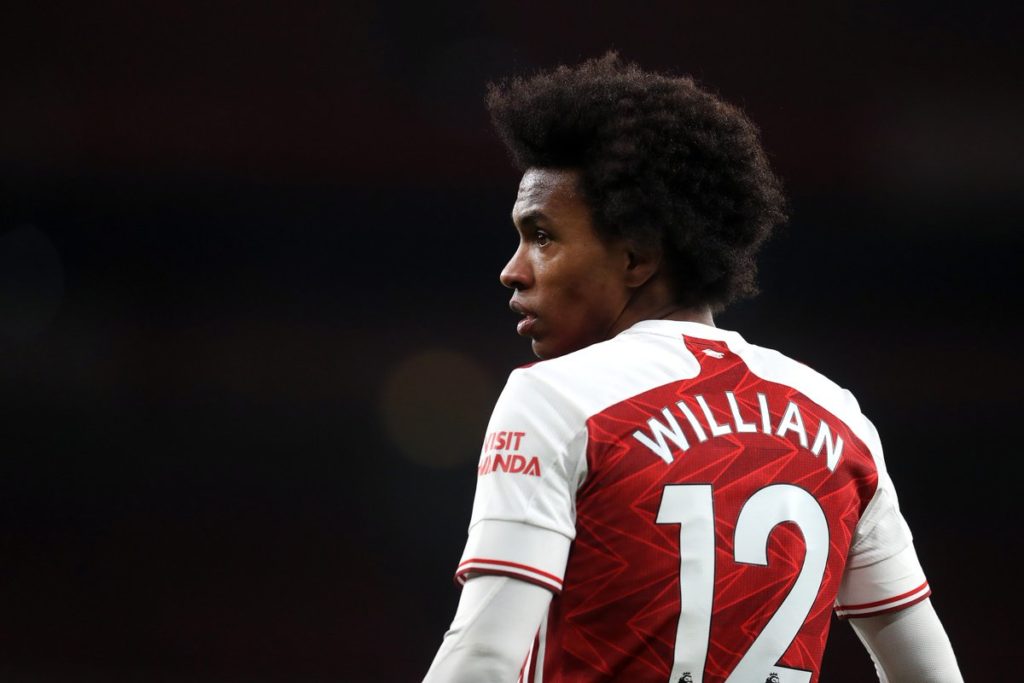 Mikkel Damsgaard can be a potential replacement for Willian at Arsenal. (Image Courtesy: Arsenal / Twitter)
Also, he can be bought as an attacking midfielder to replace Mesut Ozil after his departure to Fenerbahce in 2020. Although Emile Smith-Rowe had shown flashes of talent in the number 10 role, Mikel Arteta would want to get in extra talent before the start of the next season.
But the best move for his career would be signing for AC Milan as the club are looking to replace Hakan Calhanoglu, who has moved across town to sign for rivals Inter Milan after his contract had expired in the summer. Damsgaard might perfectly fit into Calhanoglu's role of being the main creator for AC Milan and can use his skills to create plenty of opportunities for his teammates.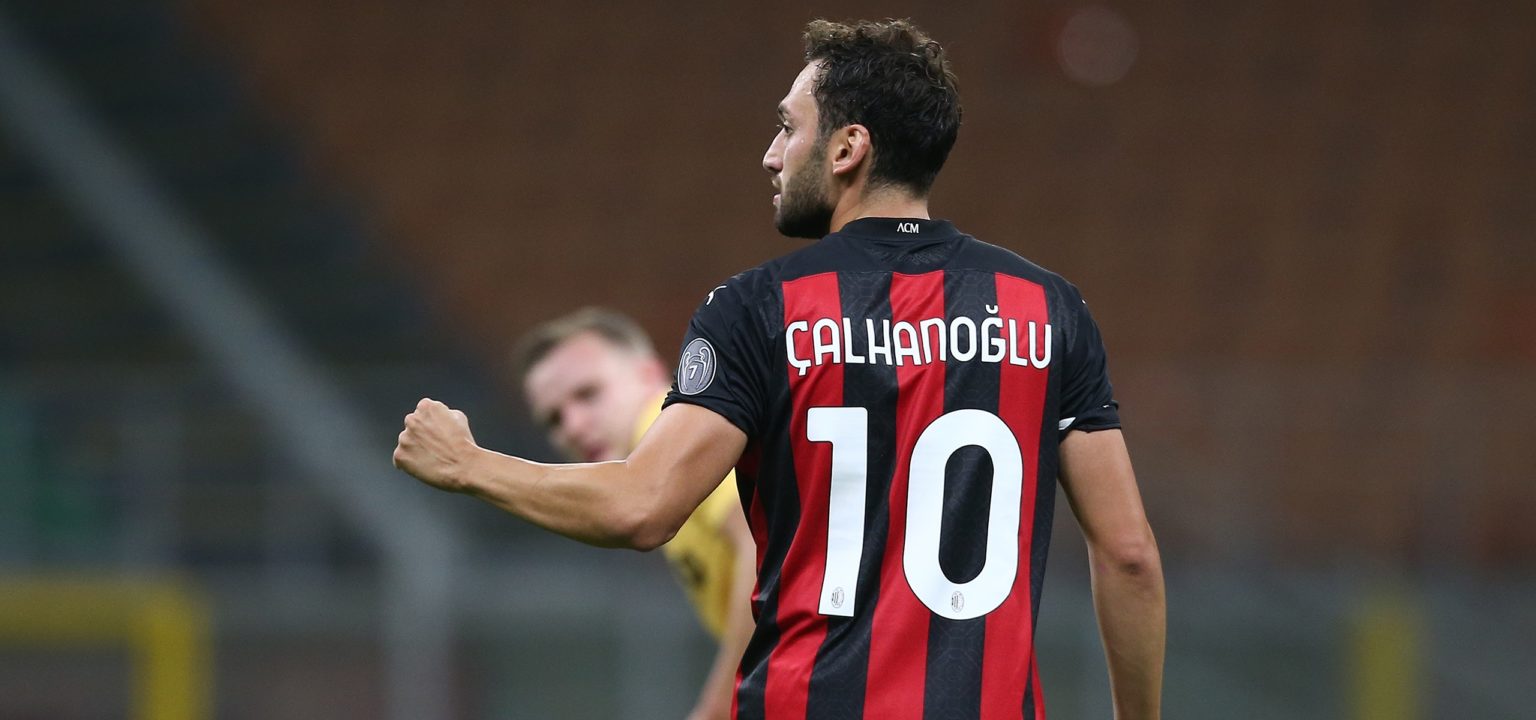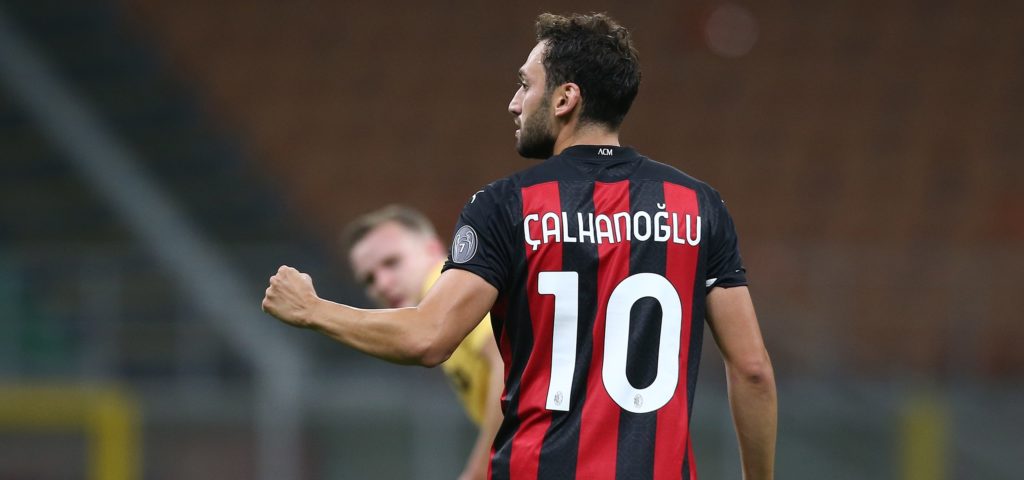 Calhanoglu's departure opens up the left-winger/attacking midfielder spot for Damsgaard at AC Milan. (Image Courtesy: AC Milan / Website)
Arsenal, like Sampdoria, cannot provide European football but the club's name and stature might be enough for Damsgaard but a move to AC Milan will be bigger, both in terms of European football and also the amount of game time he would receive. And if he wants to move, the right offer will only arrive if he ends the Euros on a higher note.