"Playing football is very simple, but playing simple football is the hardest thing there is"- Johan Cruyff
The popularity of the  "Catenaccio" in the 1960s by Inter Milan's manager Helenio Herrera was revolutionary. Philosophy of defending and the art of counter-attack were its main focus and went on to define the Italian expertise of the art of defence.
Following the death of the system's dominance, Netherlands' philosophy of "Totaalvoetbal" or Total Football came into limelight.
The influence that Total Football has on the modern game is larger than any style of play. From the focus on pressing through gegenpressing, to passing opposing teams to death through Tiki-Taka, two main components of today's football find their origin in Total Football. This style of play is linked with Ajax and the Dutch National teams of the 1970s and are generally credited for creating this system. But it had its antecedents in various other teams such as the Matthias Sindelar's Austrian "Wunderteam" of the 1930's and the Hungary national team or The Mighty Magyars of the 1950s led by Ferenc Puskas. Although, Total Football was popularised by the iconic Dutch national team who reached the finals of the 1974 World Cup, which they lost at the hands of West Germany. 
What is Total Football?
The tactic of switching positions is called total football. Total football has two concepts- space utilization and fluidity of positions. Space and time are the most important things in football. You don't give any team or player the time to think and space to implement. Therefore the teams who follow total football play a high-pressure system with a very high defensive line.
While pressurising, it is natural for a player to get misplaced or out of position which is covered by the player behind his position by shifting forward to cover the space left by the player who has gone out of place.
Total Football is all about movements. It is a pure mind game. Total football requires intelligent players who are comfortable playing in multiple positions.
Men behind Total Football

Jack Reynolds
Jack Reynolds, regarded as The Father of Dutch football was an Englishman born in Manchester. He was the manager of Ajax in three spells from 1915 to 1947. During this period, he helped them reach new heights- from a local team in the city of Amsterdam to the most successful club in the Netherlands.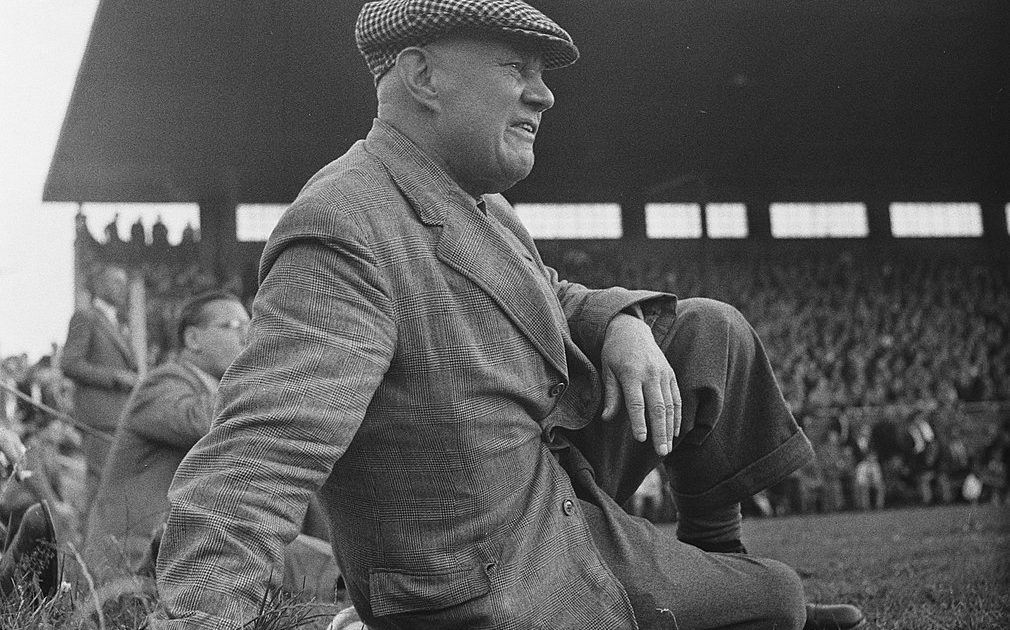 Numerous sources give Reynolds the credit for laying the foundations of the idea that would later be formed into what is currently known as Total Football. Reynolds likewise implemented training techniques that had not been utilized in Dutch football previously, with the focus not just on the technical side of the game but in addition, on fitness as well. He also brought youth development into the picture, with Ajax deploying teams of various age groups. He made it a priority to train them in a similar way as the first team players. As visible throughout their history, Ajax is one of the top clubs who lead the world in youth development and have produced many greats.
Through the help of his unique tactics and training techniques, he coached Ajax to eight Dutch Championships and 13 regional titles in his 24 seasons at the club. Although an Englishman, he changed Dutch football forever. 
Vic Buckingham
Here was another Englishman who became the manager of Ajax in 1960 after a successful managerial career at West Brom in England. He led Ajax to the Eredivisie title as well as the national cup. But later in various interviews, he was cited as playing down his achievements as he said that the players he took over at Ajax already had the ideal fundamental talent to play his sort of way. He just needed to shape them and teach them possession-dominated football.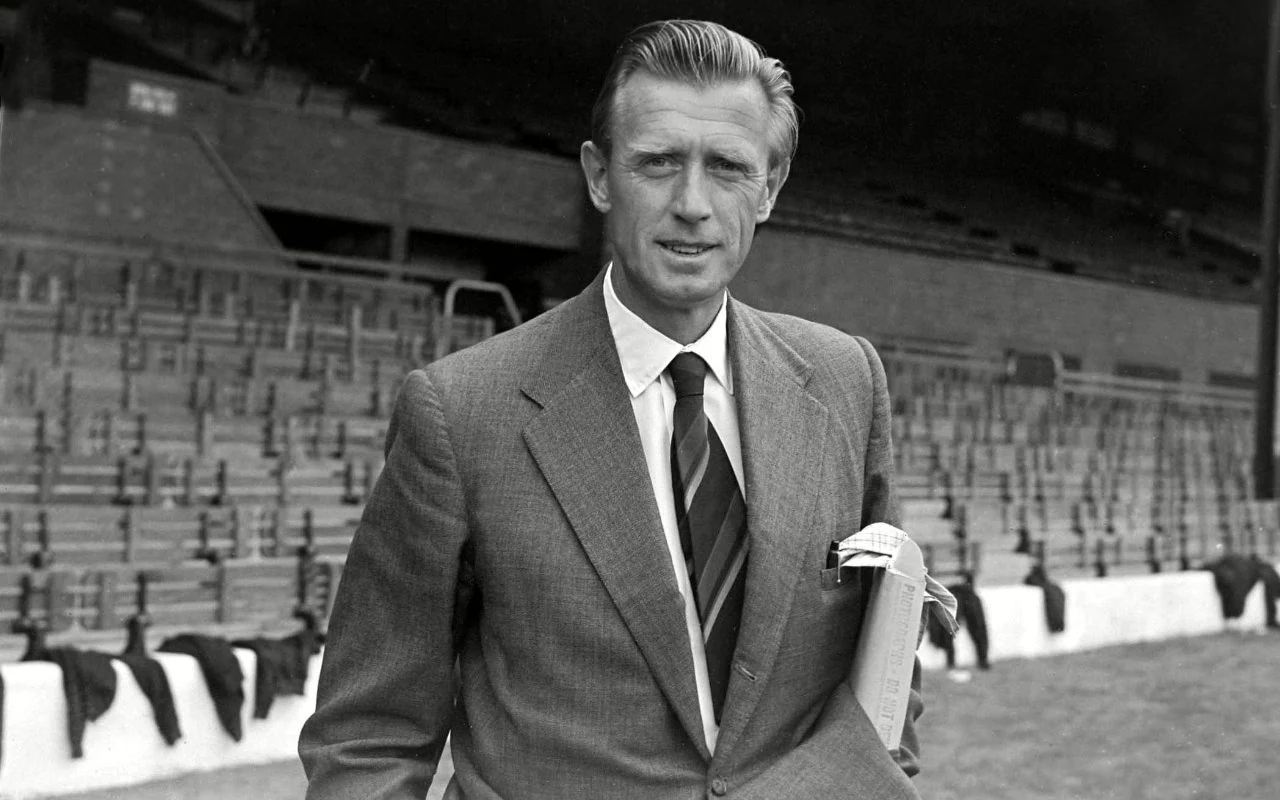 Although he left Ajax after one season, he returned to manage them in 1964. His second spell wasn't as successful as his first one with an array of disappointing results. But one thing that Vic did during his six months was to discover and promote a seventeen-year-old Johan Cryuff. After six months he moved on to manage Fulham and was succeeded by Rinus Michels who played under Reynolds. This exchange of Vic to Fulham and Michels to take over at Ajax can be viewed as the biggest moment for the growth of Total Football and aided to shape a team that dominated Europe for years. 
Rinus Michels- The Cruyff before Cruyff
The Godfather of Total Football, Rinus Michels and his star player and trump card, Johan Cruyff forever changed and revolutionised football forever. Johan began his career at Ajax , and he started being important in the 1965/66 season, guiding the team to titles. Both of them performed miracles at Amsterdam as Johan and his boss Michels raised Ajax from obscurity. Together they invented the 'totaalvoetbal' or Total Football. Their style was poetic and artistic, with perfect movement and harmony in the occupation of spaces. They conquered the continent with six Eredivisie titles and three consecutive European Cups.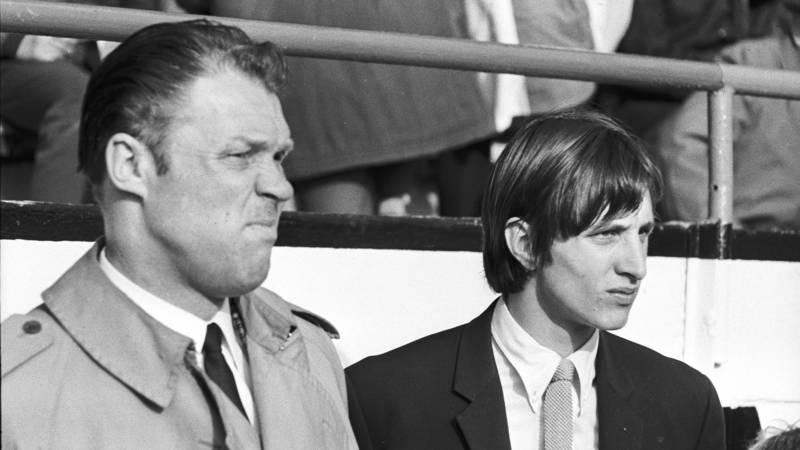 Meanwhile, in 1974, Holland, with Rinus Michels too, replicated their extravagant beauty as they ended up runners up in the 1974 World Cup against Germany but had every football fan in awe even in defeat. Rinus Michels won Netherlands their first and only international trophy, the European Championship in 1988. The key for the Oranje and Rinus Michels was having footballers with talent that felt comfortable on the ball and had an outstanding belief regardless of their position. That included Cruyff, who could perform left, right or centre. 
The arrival of Johan Cruyff in 1973 led another revolution at Barcelona. In his first campaign, he helped The Azulgranas win their first La Liga since 1960, including a 0-5 thumping of Madrid at the Bernabeu. Again, it was under Michels. They reignited the passions of Los Cules with trophies and a football structure that would change the club and sport forever. The tactical masterpieces from Michels and the revolution of 'Total Football' make him one of the greatest managers of all time.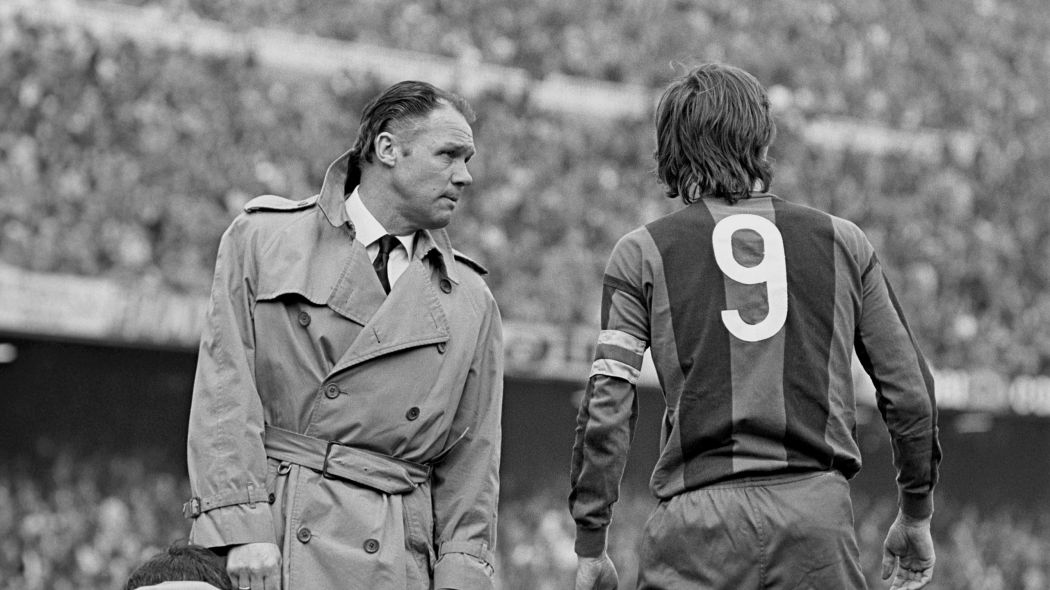 Cruyff was a skinny and creative playmaker, and the total footballer of Total Football. He was the on-field conductor of Rinus Michels' orchestra, with no fixed role and all those qualities that cannot be taught: imagination, uniqueness and determination. But, apart from this, he was known for his dribbling, speed, acceleration, vision, positional awareness and above everything, tactical brain and flawless technique. For him it was all about searching time and space and, while he was a prolific centre forward, he would continuously drop deep to attract markers. Half-spaces was a concept that became popular under him.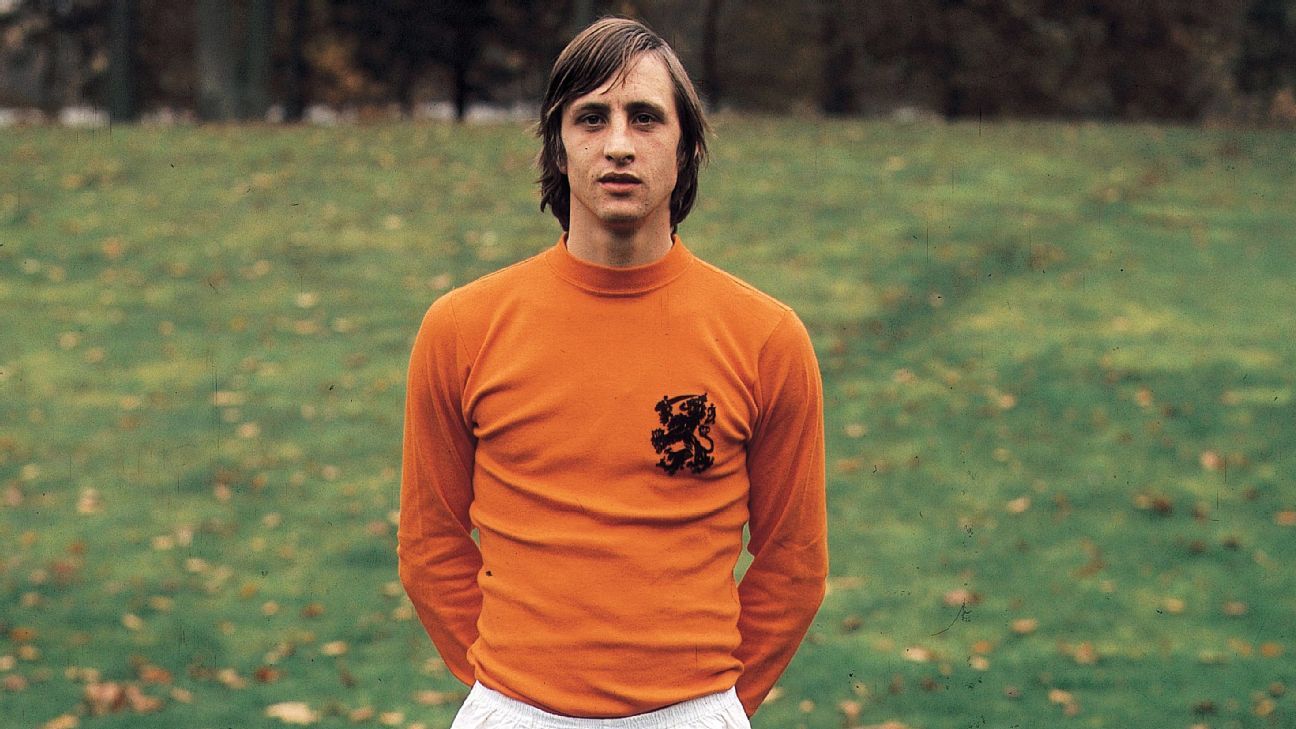 With Rinus Michels' coaching genius and Cruyff's gifted feet, they helped whole institutions like Ajax, Barcelona and Netherlands rise from the ashes and propel their identities until becoming a discipline and philosophy. 
Stephen Kovacs
After Rinus Michels left Ajax in 1971, he was succeeded by Stephan Kovacs, the most successful Romanian coach in history. Him being appointed as the manager of Ajax was a surprise to many. But he continued Michels' total football philosophy and blossomed Ajax into the greatest team of its generation.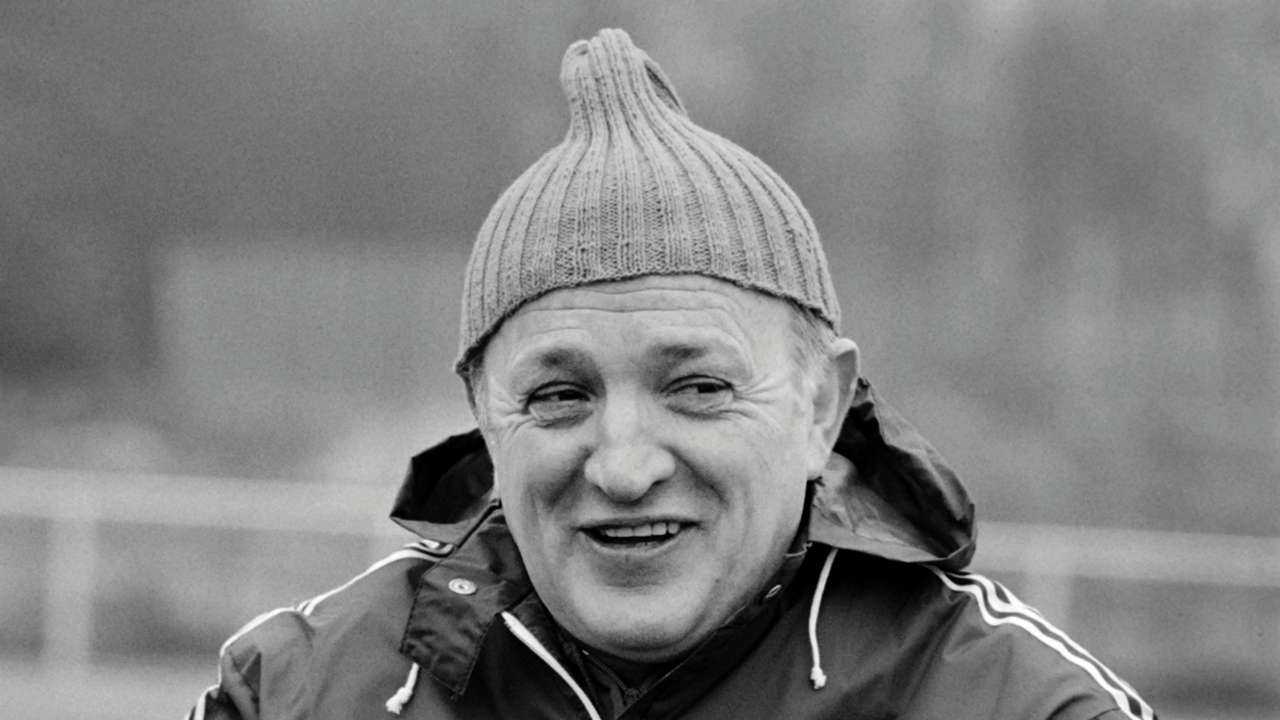 Under him, Ajax won two European Cups. Stephan Kovacs was a favourite among the players with Cruyff saying, "He allowed us to be ourselves, and he in turn became one of us".
Although he led Ajax to its peak, he also made way for its destruction. Kovacs left Ajax after winning their second European Cup in 1973 and later Ajax's best player and a cultural icon, Johan Cruyff also left after signing for Barcelona. This led to the disintegrating of "The Great Ajax".
Johan Cruyff
Six years already without the Messiah of Ajax and Barcelona, but Cruyff's ideas continue to dominate modern football and he continues to be an influential figure as a footballer, coach and thinker. After retiring from playing, Johan Cruyff followed in the footsteps of his mentor Rinus Michels and took the coaching job at Ajax in 1985. It was at Ajax he was able to implement his 3-4-3 diamond formation. In 1985-86 and 1986-87 seasons, he led Ajax to the KNVB Cup and in 1987 led Ajax to victory in the European Cup Winners' Cup final.
After having appeared for the club as a player, Cruyff returned to Barcelona as the manager and during that time built the "Barcelona Dream Team". Under him, Barcelona won 4 LaLiga titles in a row and won both the 1989 European Cup Winners' Cup and the 1992 European Cup. 
He gave Barcelona and Ajax what is most important for a club: a new and brilliant way of seeing life and football, a philosophy. He made the complex look simple, and the simple look obvious. Michael Laudrup said on his time as a manager: " It was a different idea, another way of looking at the game. Cruyff is the only coach who would say tactical things you had never heard before and you would think: 'Oh, of course!'. It might be logical but 90% of coaches wouldn't say the same thing. Cruyff marked us all. Barcelona teams before him were different."
Johan fought for such an identity and challenged the power of the conservative people in charge in order to implement it. He revolutionized not only Ajax and Barcelona, but football forever. 
Louis van Gaal
At Ajax, the Total Football values had been firmly ingrained in the club's ethos and personality, and by the time Louis van Gaal took over, the players were well aware of the school of thinking. This Ajax team, however, would be his creation and would not resemble Total Football as closely as some had predicted. Van Gaal formulated a plan that prioritized ball rotation and team cohesion.
There was complete assurance that each player should carry out their responsibilities to the best of their abilities, which instilled utmost confidence in the club. They had an air of invincibility, similar to Arsène Wenger's Invincibles in 2003-04, and there was still complete trust within the squad that they would defeat their enemy, whoever that opponent was.
They went undefeated in 1994-95 season, after winning their first Eredivisie championship in four years and winning the Champions League. The Amsterdam club was absolutely outstanding during the campaign. They scored 106 goals in 34 games, averaging over three goals a game, making them one of Europe's most dangerous attacking powers. The Dutch coach devised a scheme that emphasized attacking football and became incredibly adept at exploiting opponents' flaws.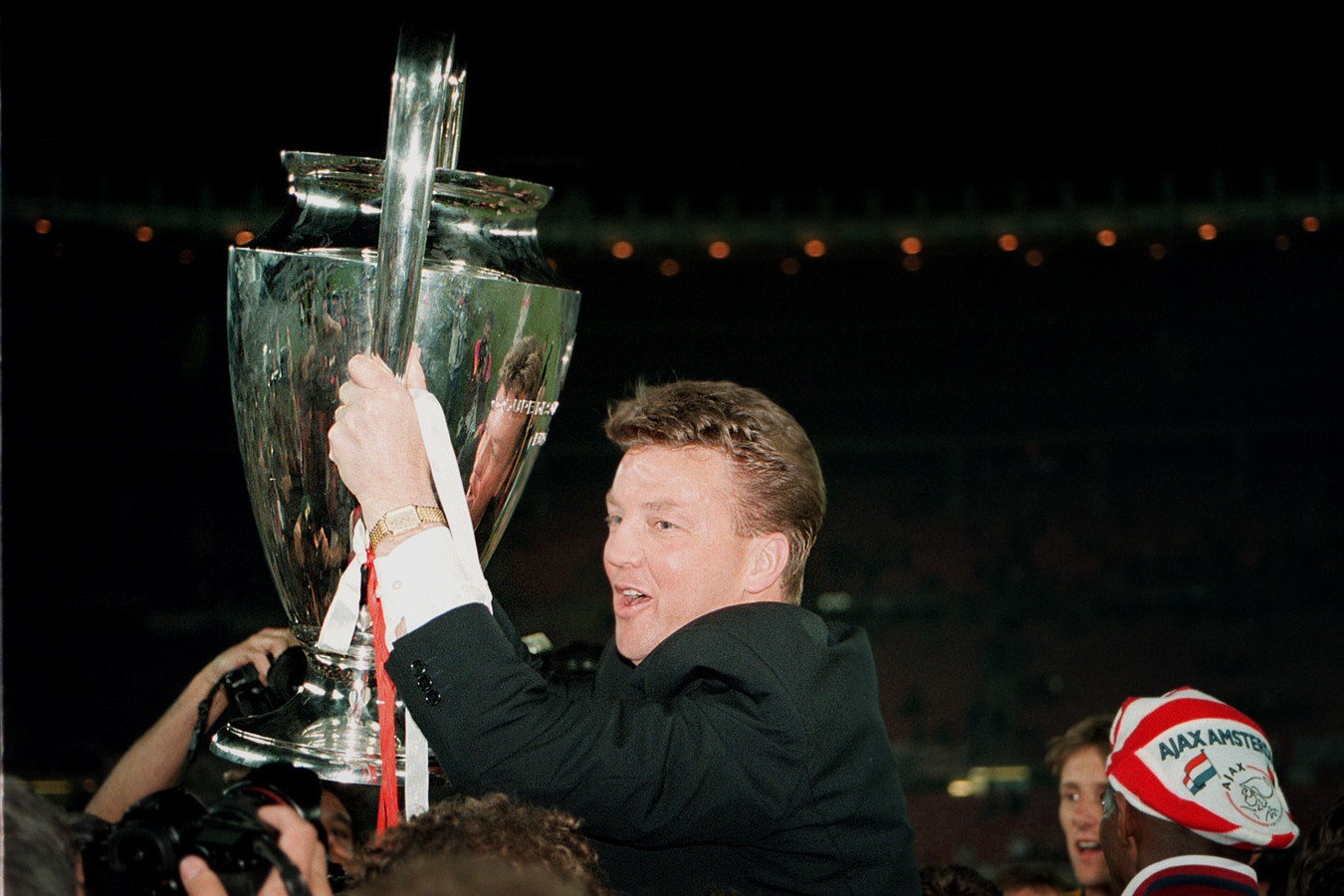 Under him Ajax won Eredivisie three times, one KNVB Cup, the UEFA Cup in 1992 and the UEFA Champions League in 1995 after beating a strong and feared Milan side. The Ajax team that ruled Europe in 1994/95 is regarded as one of the greatest club sides in modern football history, and van Gaal, as the builder of that elegant and insightful winning machine, thoroughly deserves to enter the ranks of the managerial legends.