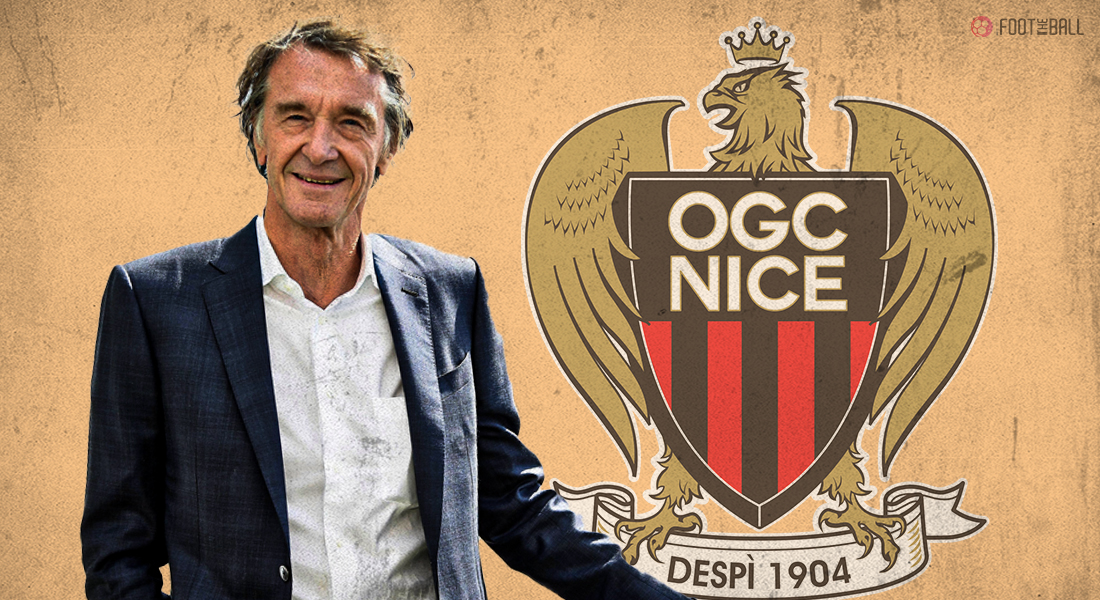 BULLETPROOF OGC NICE READY TO RULE OVER FINANCIALLY CRIPPLING LIGUE ONE
In 2019, OGC Nice was taken over by Britain's second-richest man, Sir Jim Ratcliffe, after an investment of € 100 Million. In the mid-90s', Nice used to be one of the biggest clubs in France as they have won four Ligue 1 titles in their history. Unfortunately for them, these past few seasons haven't been kind to them since and as of now, they are considered to be not more than a mid-table club capable of the odd upset.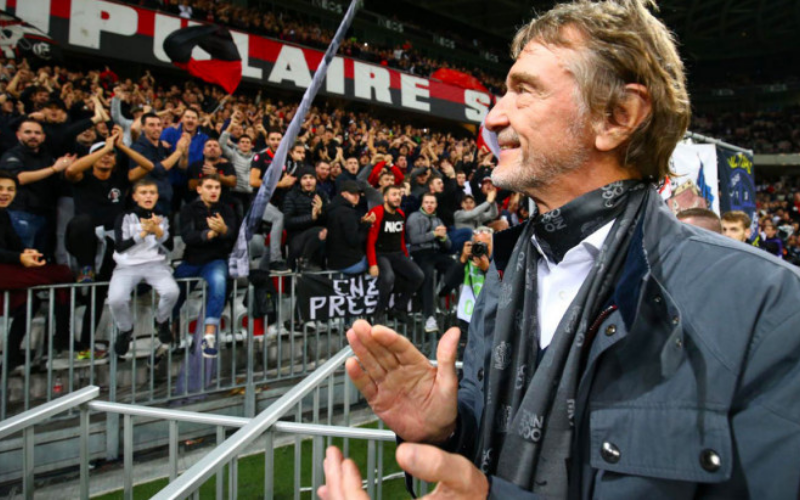 FootTheBall brings you the lowdown on how the billionaire-led OGC Nice is poised to take advantage of a financially crippled Ligue 1 and make some noise.
WHO IS SIR JIM RATCLIFFE?
Sir Jim Ratcliffe is a self-made entrepreneur who owns one of the biggest chemicals companies in the world, Ineos Chemicals Group. A chemical engineer himself, Ratcliffe used his knowledge and experience to build his company from scratch. As of now, his net worth is around £21.05 billion, making him the second richest billionaire in the United Kingdom.
Our Chairman and Founder, Jim Ratcliffe, on acquiring @DONGEnergy Oil & Gas business & the opportunities it brings #NorthSea pic.twitter.com/3zFUnFdc08

— INEOS (@INEOS) May 26, 2017
He received the knighthood in 2018 for his contributions to the business and investment sector. Sir Jim Ratcliffe is no stranger to owning football clubs as he is the owner of the Swiss club, FC Lausanne-Sport. He also owns a cycling team in the UK and has stakes in the F1 team, Mercedes AMG F1.
Sir Jim Ratcliffe has been a big football enthusiast since he was a kid and supported Manchester United with all his heart. There were numerous reports of him taking over major Premier League clubs like Chelsea and even Manchester United. Ratcliffe chose to invest in the exciting French club, OGC Nice instead, saying it was a smart money move. He felt that Manchester United was in tatters behind the scene and were not functioning optimally in the transfer market. Ratcliffe was especially cynical about buying Fred for £52 million.
OGC NICE FUTURE WITH SIR JIM RATCLIFFE
🔴⚫️ Welcome !

Sir Jim Ratcliffe (@INEOS) is at the @AllianzRiviera for the first time this evening and receives an excellent welcome with his brother Bob Ratcliffe, Jean-Pierre Rivère and Les Aiglons from the members of the Mèfi Club before #OGCNPSG

— OGC Nice 🇬🇧🇺🇸 (@ogcnice_eng) October 18, 2019
OGC Nice is a club with vast untapped potential and it seems Jim Ratcliffe was smart enough to recognise that. Although Nice has finished mid-table in most of their recent campaigns, they have had their moments. Nice finished 3rd in 2016/17 and 5th in the 2019/20 tournament. This clearly shows that OGC Nice is a promising outfit and just needs to find consistency, exactly what Sir Jim Ratcliffe can bring to the table.
NICE SIGNS CHRISTOPHE GALTIER
Jim Ratcliffe's influence on the side has come into display even before the season has started as OGC Nice have managed to bring Christophe Galtier from Lille. Galtier was the one who lead Lille to their first Ligue 1 trophy in a decade after beating PSG in a nail-biting title race.
OGC Nice have appointed Christophe Galtier as their new head coach.

Galtier, who was tentatively linked with both Tottenham and Everton, led Lille to Ligue 1 glory last season 🏆✒️#OGCNice pic.twitter.com/OgK3N9RVo7

— The Sack Race (@thesackrace) June 28, 2021
Patrick Vieira was the manager of Nice but after his departure last year, OGC Nice had been looking for prospective replacements. With a league-winning manager like Galtier at the helm, Nice has boosted their chances of finishing top 3 in Ligue 1, all thanks to Jim Ratcliffe.
OGC NICE IN THE TRANSFER MARKET
OGC Nice have already made some good transfers after Jim Ratcliffe's arrival and have big things planned for this transfer window as well. Kasper Dolberg, Adam Onous and Jean-Claire Todibo's arrival at the club have shown the fans how important injection of new talent is for a club's performance.
They recently signed Calvin Stengs from AZ, an Eredivisie club, in order to bolster their attacking front with young talent. They are also targeting Mario Lemina, the Gabonese central midfielder who is currently in the form of his life. Arsenal defender, William Saliba is might also join the French Club after a fruitful loan spell with them last season.
It is clear that OGC Nice is targeting players playing all over the pitch as they have a complete revamp in the works. They are trying to sign young players to secure their future seasons. Sir Jim Ratcliffe has stated that he wants Nice to play in Europe by 2023 which is why they are bringing in new and exciting young talent among their ranks.
JIM RATCLIFFE INVESTING IN YOUTH
The production of young talent has been really slow in the OGC Nice camo as the owners before Ratcliffe didn't prioritise youth development. Sir Jim Ratcliffe is a massive admirer of clubs like Ajax who have an amazing youth system in their camp. Jim Ratcliffe's brother, Bob has spoken a lot about doing something similar at OGC Nice as well. The owners have also mentioned that they won't buy any player older than the age of 27-28 as they are focusing on the future more than the present state of the club.
The brothers want to build modern training grounds and facilities for their youth academy and build a professional coaching staff to find the hidden gems playing in France locally. Although this is an exciting prospect, big projects like these take time and hence the fans need to be a bit patient in these matters.
Quand Jim Ratcliffe s'en va saluer le peuple niçois avant #OGCNPSG, ça donne ça…

🗣 « Pour Ratcliffe, allez… Pour Ratcliffe, allez, allez, allez… » pic.twitter.com/FUAoToI3S1

— OGC Nice (@ogcnice) October 18, 2019
OGC Nice fans should be highly optimistic about the coming seasons as the Ratcliffe brothers are bringing stability to the club. Nice has the potential to finish top 5 in Ligue 1 which would be a huge achievement for the club. A successful 2021/22 campaign will also help the fans to keep faith in their new owners and be optimistic about where the future of Nice is heading.