The world's richest club are yet to make a summer signing. While Manchester City have brought in Erling Haaland and Liverpool have snagged up Darwin Nunez, there has been very little transfer activity at Tyneside. Newcastle United are keeping their heads low and working on a few deals. One of their priority targets is young French striker Hugo Ekitike.
🚨 Hugo Ekitike has agreed to join Newcastle. ⏳

(Source: RMC Sport) pic.twitter.com/AIWjibk9wk

— Transfer News Live (@DeadlineDayLive) June 4, 2022
The Magpies had identified the rising Reims star in January as the most favourable target. However, a move is yet to materialize, though Newcastle are said to be in pole position. Ekitike is just 19-years-old and 10 goals in Ligue 1 in 2021-22. Moreover, he is also a regular French youth international, playing with the U20 side currently.
Eddie Howe deserves all the accolades that come his way after turning Newcastle's fortunes around
— Hugo Ekitike (@hekitike9) June 12, 2022
Therefore, he seems to be the first move of the PIF-led era and it will be good for English fans to learn up on him. In that regard, FootTheBall presents 10 facts you should know about Hugo Ekitike.
Cameroonian heritage
Like his compatriot and new Real Madrid signing Aurelien Tchouameni, Hugo Ekitike is also of Cameroonian descent. His father is from the African country, while his mother is French.
Here are the must-know facts about Tchouameni every fan needs to know!
Ekitike was born in Reims itself and had the chance to represent either of the two countries. He eventually to go for the country of his birth, making his debut for the U20s in 2021.
Humble and grounded
Described as someone who "didn't show off," Ekitike was always all about the team. He would put the needs of his side first, before any personal glory.
Moreover, Ekitike is not one to live a flashy or glitzy lifestyle, instead choosing to spend time with family over the holidays. His sole focus is getting better in the game and giving it all for the cause. A simple lifestyle goes a long way for someone his age.
❤️=⚽️ ! pic.twitter.com/IQgnBlUnUq

— Hugo Ekitike (@hekitike9) January 6, 2022
Fan of Netflix 
Who does not love a good binge watch? Ekitike is no stranger in getting hooked to the myriad of shows and movies available. He is a big fan of the acclaimed hit Squid Games, alongside the perennial classics Game of Thrones and Breaking Bad. There are a lot of life lessons to be taken from them and applied on the pitch!
Newcastle United signed Brazilian star Bruno Guimaraes in January, and he would be the perfect supplier to Ekitike
No adversity fazes him
The biggest test of his demeanor came when he spent six months in Denmark at 18-years-old. Ekitike was taken on loan by Danish club Vejle BK in January 2021. There were problems right from when he arrived in the country due to the COVID-protocols in place.
Ekitike's agent had to leave, meaning the young forward all alone in a foreign country. He coped impressively with three goals and two assists in 11 matches.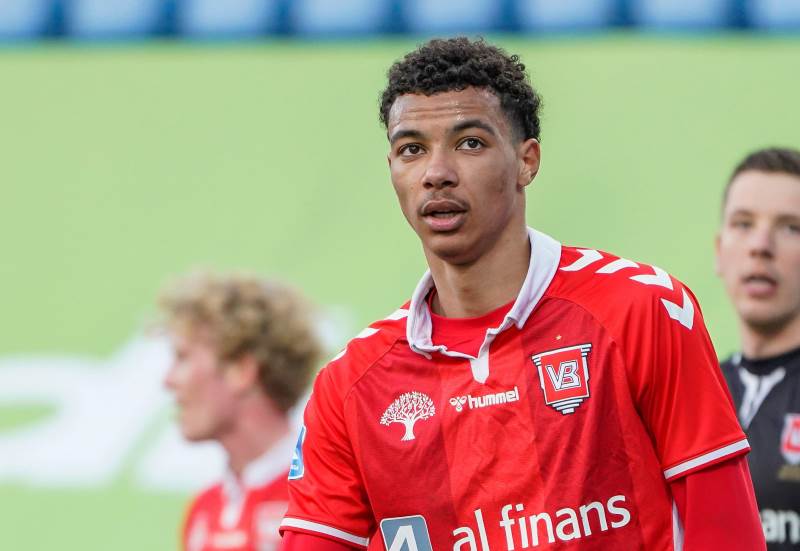 From fourth choice to regular starter
When Ekitike returned to Reims in the 2021 offseason, he was not high up the ladder in terms of a starting role. As manager Oscar Garcia said later on,
"Hugo came back in pre-season and was the fourth striker on our list. But we saw in pre-season that he had a lot of the qualities required to become a top striker. Technically he's so good. He's fast."
Though Garcia admitted that Ekitike needs to develop more physically, there is no doubt that the striker is set on a path to greatness.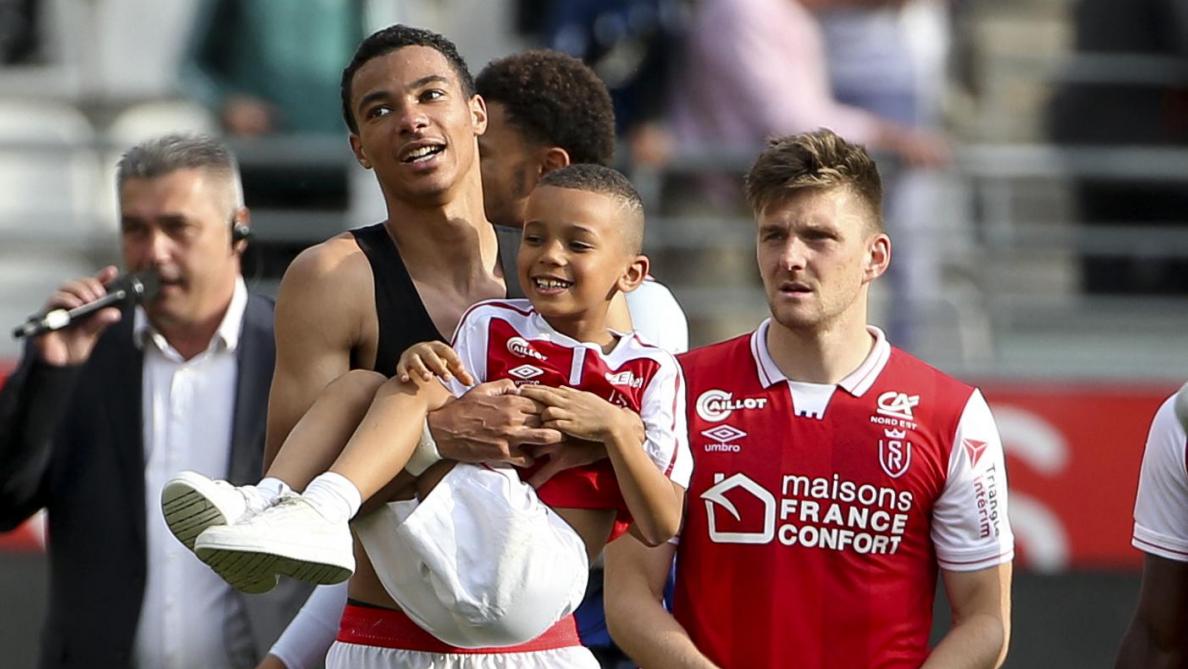 Mbappe is his idol
It is no secret that the Mbappe has been the benchmark of any upcoming French striker in recent years. Ekitike's profile matches Mbappe in a lot of aspects, including agility, speed, and the willingness to curl shots past opposing goalkeepers. Ekitike revealed to Foot Mercato in 2021 how Mbappe is his role model,
"Over the last few years, he is the player I watch the most, who inspires me, and not necessarily only on the pitch."
Reims through and through
Huge Ekitike has been part of the Reims structure since 2013. He scored his first professional goal against Rennes in 2021. However, the first great moment of his young career came two weeks later when Ekitike grabbed a brace against Nantes. He called it "one of the greatest days of my life," and indeed it was just the start.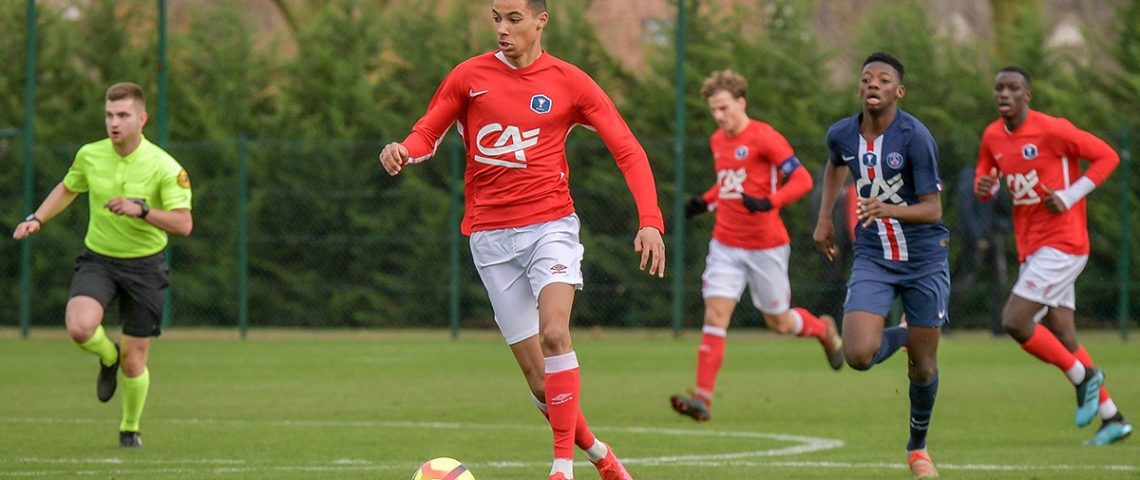 Kossi Agassa was his favourite
One of the lesser known facts about Hugo Ekitike. Given how well meshed Ekitike was in Reims, it makes sense for his favourite player to be a Reims hero. Agassa was the goalkeeper for the club during 2008-16, making close to 200 appearances. Nicknamed as "magic hands," Agassa's name was the first that Ekitike could remember.
Remembers the small moments
Not only Agassa, there was another special moment from his youth days that Ekitike remembers fondly. It was when Swiss player Jordy Siebatcheu scored a famous goal against PSG in 2015. He celebrated his goal with all the young graduates in the stands, with Ekitike being one of them. Therefore, it is clear that the forward carries a high level of devotion and respect towards the club.
His own harshest critic
Every footballer must be always looking for ways to improve their game. It is no different with Hugo Ekitike in these facts. The young striker analysis his performances every match, watching tapes, replaying the major moments and chastising himself for doing the wrong things. His friends say Ekitike has the mentality of NBA legend Kobe Bryant, with his never-say-die attitude and willingness to impact games, no matter the time. That kind of drive and determination will be the hallmarks of success for Ekitike in the long run.